Chinese Bitcoin Miners Hesitant to Trade. Otherwise, It's Business as Usual.
Chinese authorities have gotten more vigilant in their anti-money laundering efforts. But this hasn't put anyone out of business.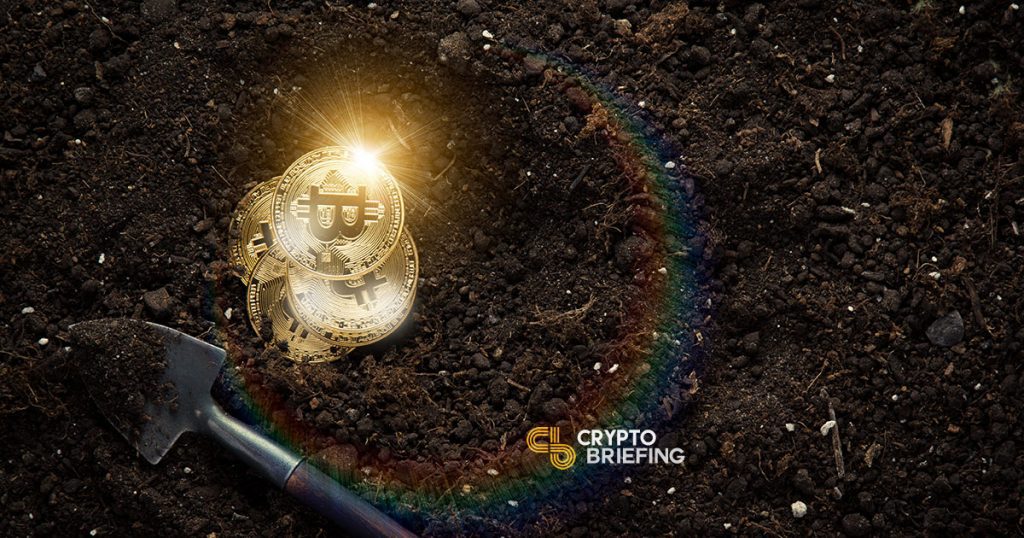 Key Takeaways
Cryptocurrencies are currently trading at a discount of 2% to 3% in China. 
Bitcoin miners and traders are hesitant to use OTC platforms because they fear getting their accounts frozen by the government. 
Nevertheless, sources have confirmed that the crackdown is not crypto-related and hasn't affected business in China. 
This year, several Chinese OTC desks, miners, and traders have been caught up in a large-scale government crackdown, raising fear, uncertainty, and doubt that it is the leading cause of Bitcoin's price surge.
The Chinese Bitcoin FUD
Thomas Heller, a Bitcoin mining expert from HASHR8, told Crypto Briefing:
"There have always been times where due to anti-money laundering reasons, the banks would have an eye out for these kinds of BTC transfers. But, particularly in the last four to six months, it has been a lot more frequent."
A survey report by a Chinese media source, Wu Colin, grabbed headlines, pointing out that 74% of miners are complaining that "payment of electricity bills has been greatly affected."
After the Chinese government banned crypto exchanges in 2017, miners and traders relied on OTC desks or peer-to-peer platforms to exchange crypto and fiat. A crackdown of the desks would thus paralyze the crypto industry in the country.
With miners unable to sell Bitcoin and pay their utilities, commentators have indicated that BTC's rise has been artificial. As soon as regulators reopen, the price will inevitably crash.
At least, this has been the accepted thesis.
Indeed, the crypto industry in China is facing some unfortunate regulatory blowback. For instance, one USD is trading at 6.60 CNY, but the highest buyer on OKEx's P2P platform is for 6.41 CNY. Heller confirmed that the USDT/RMB conversions are occurring at a 1% to3% discount. He added:
"People are hesitant to use OTC platforms in China. They don't want to risk getting their account frozen. And there are several people I know that have had their account frozen."
But this hasn't halted business in the country, as Colin indicated. Instead, the government has made it "more challenging for customers to exchange crypto."
Matthew Graham, the CEO of Sino Global Capital, told Crypto Briefing via correspondence that the general market sentiments are unaffected in China. The regulators' focus is more towards "fiat on/off-ramp and money laundering," rather than crypto.
The co-founder of 8btc, a Bitcoin and blockchain community in China and Red Li, confirmed the above claim. He wrote to Crypto Briefing:
"The crackdown is on Tele-scam, which launders money through crypto OTC market, not crypto OTC markets."
On-Chain Data Confirms "No-Effect" from Miners
Bitcoin miner outflows have slowed down since May. The metric measures the daily withdrawal of Bitcoin from mining pools. The regulatory crackdown might have played a role in the drop.
But, Bitcoin's halving event has also played a significant role in the reduced outflows.
The miner outflows have been consistent for the past six months and also recorded spikes, suggesting more significant withdrawals on some days. The network's hashrate has seen a significant rise too.
The constant growth of the supply-side industry points to business as usual in China.
Moreover, the argument that miners can cause a significant downside is fundamentally flawed as the market has gotten bigger.
The mean daily inflows of Bitcoin to exchanges since the halving is 45,000 BTC. At the same time, the daily outflows of miners range from 1,200 to 2,000 Bitcoin.
According to on-chain analyst Willy Woo, miners are selling at a rate of 264 BTC per day, and buyers are quickly absorbing this.
Since #Bitcoin was at $11.4k a month ago, miners have been selling an average 11 BTC per hr at exchanges.

In comparison 214 BTC per hr has been scooped off exchanges. This is net flows of buyers over sellers.

This week's average is 328 BTC per hr.

(@glassnode data)

— Willy Woo (@woonomic) November 17, 2020
Lucas Nuzzi, a research analyst at Coinmetrics, also inferred from on-chain data that:
"At the current volume (billions of USD), miners are unlikely to play this significant of a role in liquidity, as their daily payout rarely surpasses 20M USD."
Concluding, Nuzzi said that "other factors, such as increased institutional participation and macroeconomic concerns, are more likely the culprit" behind the latest Bitcoin bull run rather than Chinese miners stuck in a jam.