Coda Protocol Finds Traction in zk-Snarks, Attracts Libra Community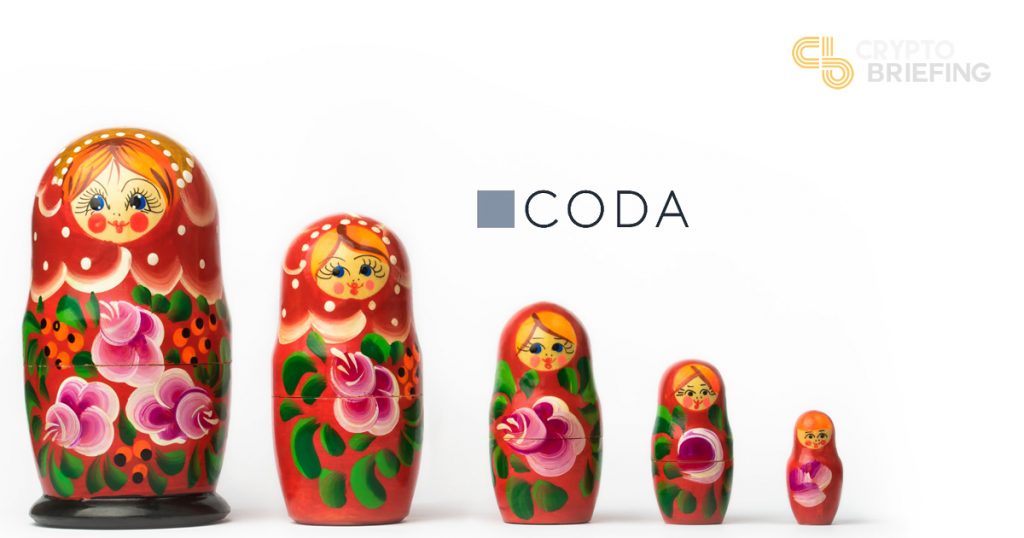 Key Takeaways
After phase 3 of its testnet, Coda Protocol now boasts one of the largest layer 1 testnets per peer count in crypto.
The Genisis token program has attracted Libra member's, Bison Trails.
The blockchain can handle the uptake of new users thanks to the scalability features of zk-Snarks.
For enterprise blockchains like Facebook's Libra, community is everything. But as PayPal, Vodafone, Shopify, and others back out, Zuckerberg's crypto ambitions may be losing steam. Meanwhile, Coda Protocol, a blockchain that uses zk-Snarks to scale, is finding traction among some Libra members.
For Coda, Community Is Everything
The Coda Protocol has so far launched three phases of its testnet.
At each phase, it has onboarded new users who participate in node operation, staking, and have helped uncover bugs in the network. According to Claire Kart, head of Coda's community, "there are [over] 400 users" since the testnet launched last summer.
This figure places Coda's testnet among the largest by peer count in crypto.
Not only has the latest testnet release onboarded even more users, but it also marked the launch of Coda's token initiative, Genesis.
The team building Coda, (0)1Labs, a notable zk-Snarks development firm, hopes the initiative will entice more users to join the network. The program has been met with high interest since its launch, with over 1,300 applications looking to join.
The CEO of (0)1 Labs, Evan Shapiro, said in a brief:
"The Genesis token program is designed to ensure block producers are operationally prepared for mainnet. We couldn't be more pleased to have such an outpouring of interest from people hailing from 80 different countries, and we are using this momentum to continue strengthening the protocol and ensure a robust, highly decentralized network at mainnet."
Of this pool of applicants, 40 founding members have already been admitted. This cohort includes Figment Networks, dsrv labs, Sparkpool, and member of Libra's Technical Steering Committee, Bison Trails.
Genesis founding members can earn 6.6% of the token distribution upon Coda's mainnet launch scheduled for later this year.
For Viktor Bunin, the Protocol Specialist at Bison Trails, the token-based model is vital for "bootstrapping a community of passionate and active ecosystem contributors." Developing such a community is often tricky for early-stage networks.
zk-Snarks to Scale and Decentralize
And unlike many other blockchains, Coda has leveraged scaling technology to help support high user activity. zk-Snarks allow blockchains to trust cryptographic proofs rather than recompute all the calculations necessary to verify a block's authenticity.
This technology enables blockchains to scale by magnitudes as the size of the blockchain remains at 20 kilobytes throughout its lifetime.
In the case of Coda, one could allegedly download the entire blockchain in milliseconds using a smartphone.
And insofar as decentralization, security, and scalability are deeply intertwined, the Coda team has developed a new mental model for calculating the trade-offs between each of these characteristics. ScaDe, or Scalability-per-unit-of-Decentralization, can help guide teams through the infamous scalability trilemma.
As more users onboard nodes, networks tend to slow down, as seen by Bitcoin, the most decentralized network in crypto. Others, like EOS's network, have a meager node count and can thus scale quite well.
Though promising, Coda Protocol's mainnet launch will be the real test. The onboarding of so many new users indeed broke phase three of the testnet, according to Claire Kart.
Only time will tell if the mainnet can handle much of the sidelined interest.