CoinGecko Dives Into Derivatives With Futures Data Toolset
Derivatives hold no more secrets.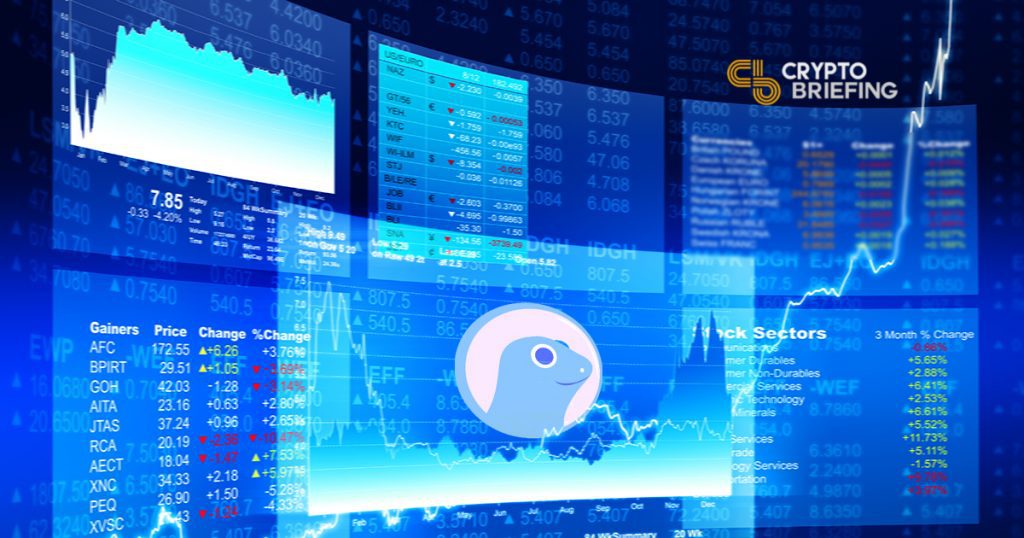 CoinGecko is digging into data lying on the rapidly expanding banks of crypto market derivatives. The popular data aggregator has announced the addition of a host of stats from derivatives markets, such as perpetual swaps and futures.
According to the company, CoinGecko's offering will be the first of its kind, aiming to be the most comprehensive crypto derivatives database as this sector develops.
With the explosion of derivatives offerings from Binance to BitMEX to Bybit, the market is rapidly growing in complexity and popularity. BitMEX, the leading crypto derivatives exchange, recently passed $11 billion USD in daily trading volume as Bitcoin rocketed more than 40% in a single day of frenzied trading. Bakkt, a relatively recent addition to the competition, has added a physically-settled approach to the mix, recently experiencing a tremendous jump in volume as Bitcoin recovered, witnessing more than 1100 futures contracts in a single day.

The new derivatives section of the CoinGecko service will offer data gathered from a range of more than 100 derivatives and over 20 derivatives exchanges. Users will have access to crucial data such as price, open interest, basis, funding rates, expiry dates, trading volume, and more.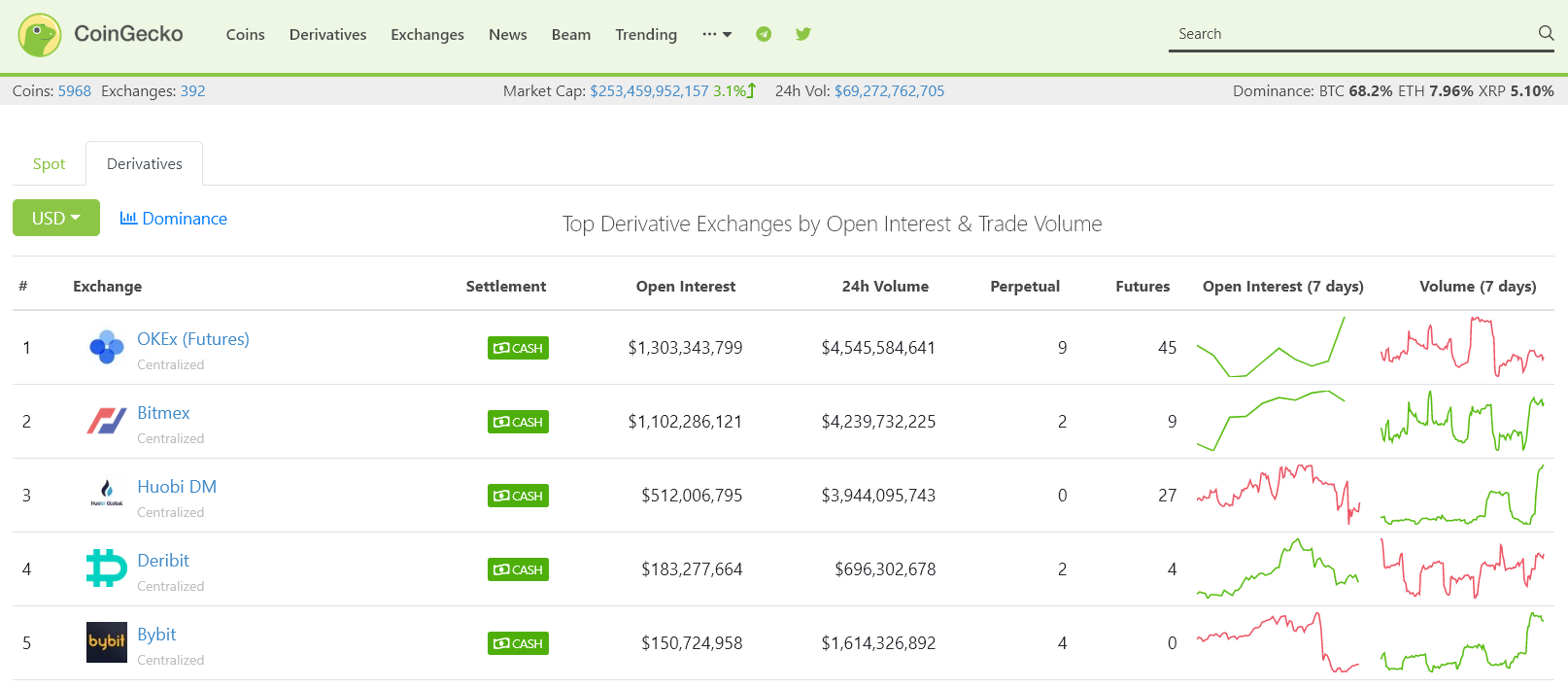 TM Lee, CEO of CoinGecko, explains that the crypto derivatives market has demonstrated strong growth this year. "Being a leading crypto data aggregator, CoinGecko aims to lead the industry with innovation and we are proud to be the first to launch such a service," he commented. "We hope to empower traders with more data that they can use to make better-informed decisions."
When the service launches, CoinGecko users will have full access to three distinct tools for examining the crypto derivatives market: A derivatives product overview charts out statistics including price, volume, spread, open interest, and funding rate. An overview of exchanges details numbers such as an open interest tally, the quantity of futures trading, and cash or physical settlement of contracts offered by exchanges. Finally, profiles of exchanges offer detailed facts about specific exchanges for curious traders to peruse.

CoinGecko expects derivatives trading to outpace spot trading in the near future, as is the case in traditional markets. The company plans to continue to add new metrics for users and looks to soon start tracking options and other offerings like leveraged tokens offered by certain exchanges.
The new features will soon be made available on CoinGecko's mobile app and in its free public API.