Long Orange Squeeze: Bitcoin's Sudden Tumble A Result Of BitMEX Liquidations
Open interest surged just one hour before the dump.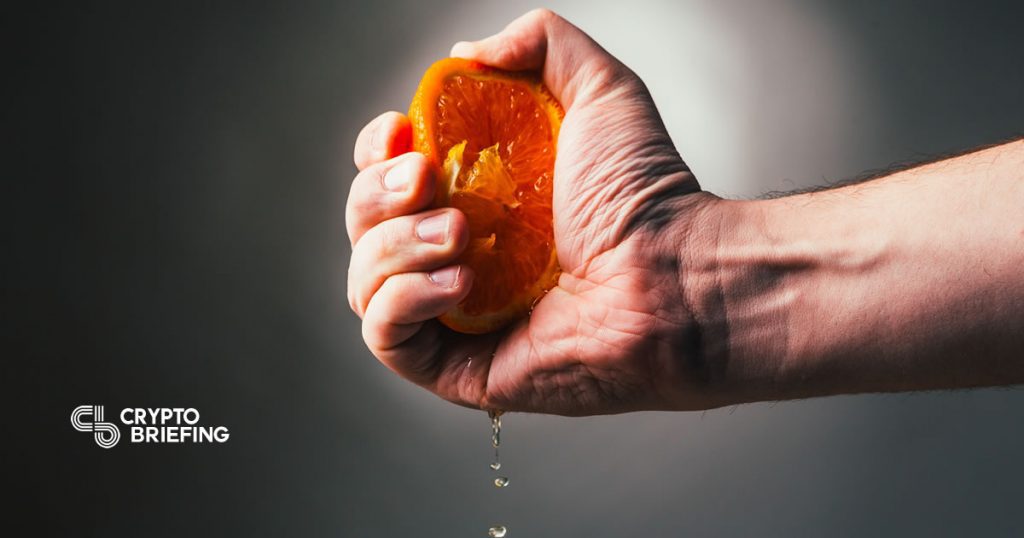 It didn't take long to reverse any tentative bullish prediction. Bitcoin has plummeted in the last few hours with a violent fall to below the $7,500 supports, in a move that shows many signs of manipulation.
Altcoins were swallowed by the avalanche, with the market showing a solid red throughout. Most are posting losses in line with BTC, at around 7-8%, but Tezos and BSV are in double digit territory at 11-12%. BAT on the other hand seems to be unaffected, with a +7% so far.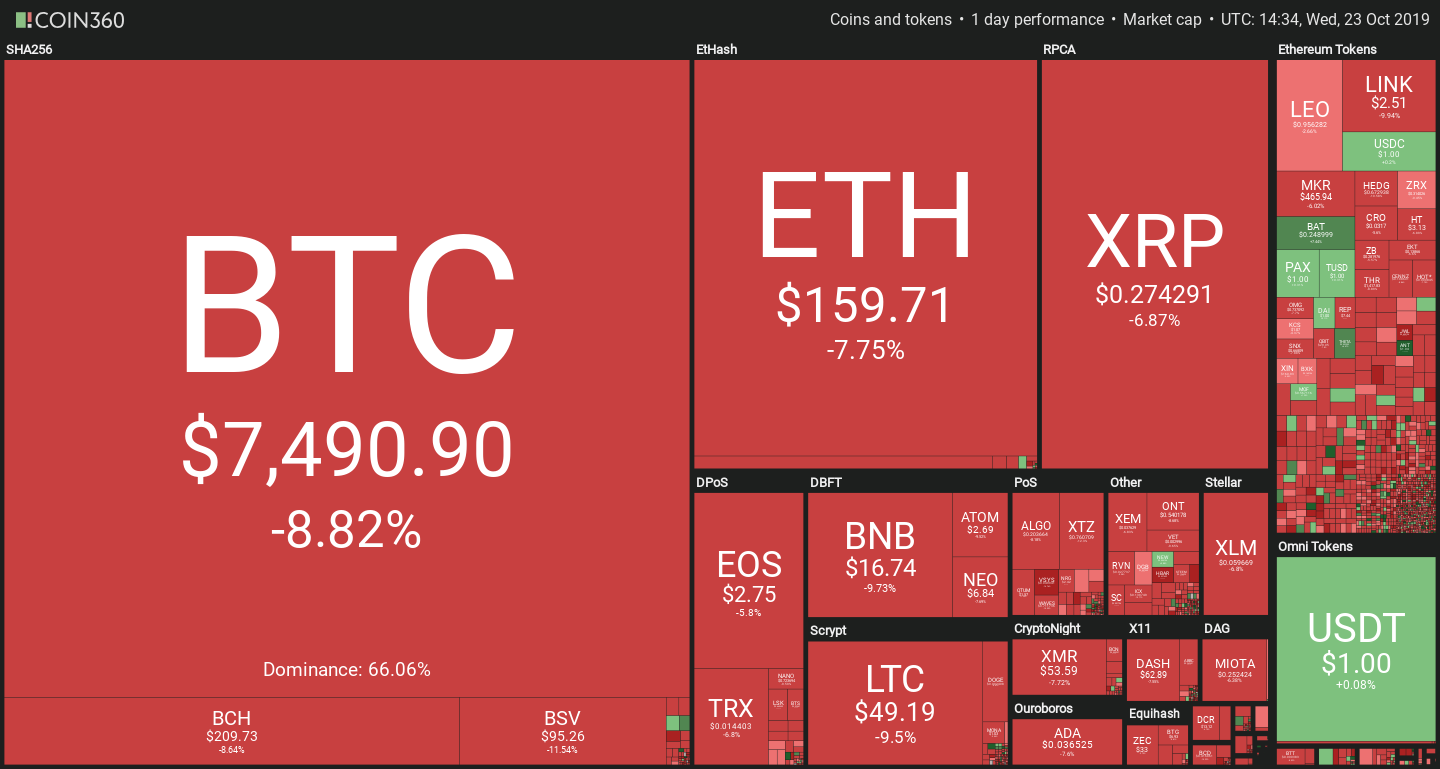 ---
What caused the sudden fall?
The bulk of the fall occurred at 8:41 Eastern Time, quickly falling to a minimum of $7,455 for one BTC.

Some Twitter users are speculating that the fall may be caused by a sudden sell of 3600 BTC on Bitstamp, which cascaded on other exchanges as well.
Huuuge #BTC long liquidation on Bitmex on that huge sell-off just now which is reportedly driven by a massive sale of 3600 BTC on @Bitstamp. Some reports this could have been an algo gone wrong! Every bid from $7800 to $6200 wiped out in less than 15 minutes. pic.twitter.com/jKQj0sFhii

— taiwandan (@taiwandan) May 17, 2019
An analysis from TradingView data shows that the fall may indeed have originated from Bitstamp, as it started about 10-15 seconds before exchanges such as Coinbase and Bitfinex.

The rest may have followed from automated algorithmic traders and exchange stop-loss orders, explaining why the time gap would be so short.
Noteworthy is that BitMEX's Price Index is derived from just three exchanges: Bitstamp, Coinbase and Kraken. A potent sell order on just one of them, added to the natural cascading effect, could be used for market manipulation.
Liquidations on BitMEX amounted to $180M today, according to Skew.com data, while open interest was approaching a several months-high of 110,000 BTC ($900M at yesterday's prices). What's even more damning is that the figure surged just one hour before the dump.

While the Libra testimony may have been used as a candidate catalyst, today's fall shows fairly conclusive signs of market manipulation to reap rewards from BitMEX futures.
At the same time, Bitcoin's indicators provided fertile ground for this behavior.
The technical outlook was weak, with Bitcoin approaching the death cross and trading below the 200-day moving average. A low-volatility environment has also led traders to place orders around the restricting resistances, which were then easy to suddenly break for even greater effect.