Surging Bitcoin Longs Suggest Institutions Bullish On Price
CME seems to be doing much better than Bakkt.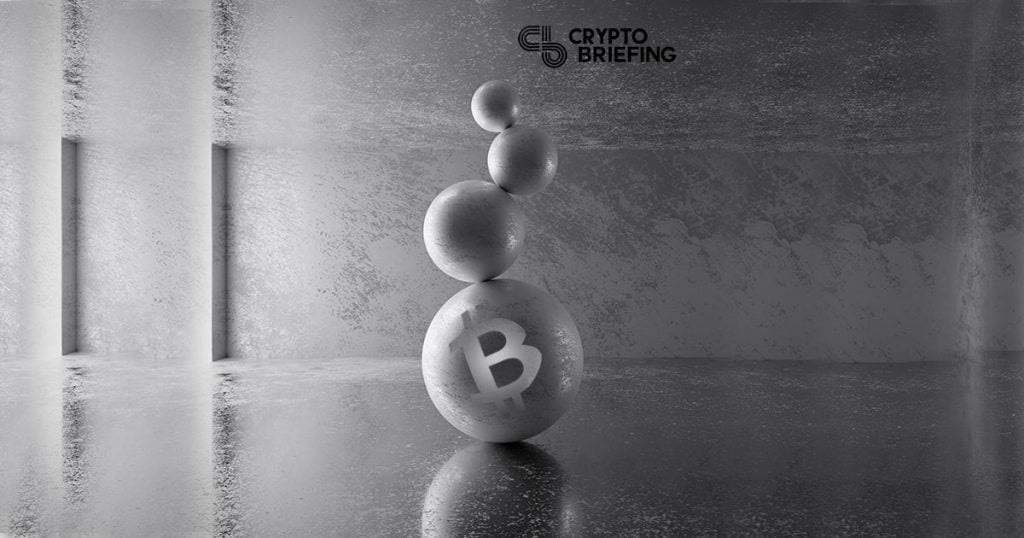 The Bitcoin price volatility has returned to remarkably low levels. The leading cryptocurrency remains at almost exactly the same level as yesterday, and altcoins offer a similar scenery. Notable outliers today are Chainlink (5.7%), BAT (5.7%) and Maker (-2.9%).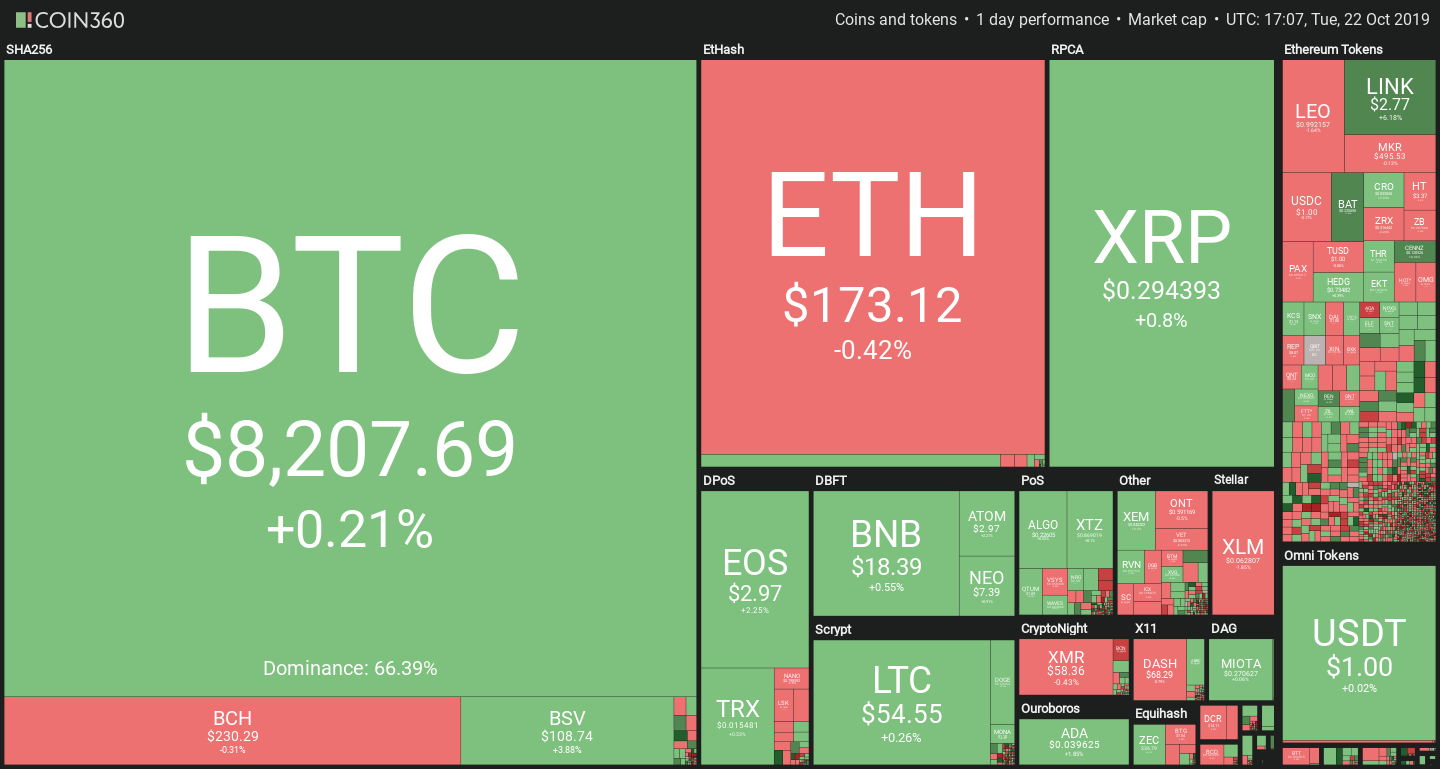 ---
Is bullish momentum building up?
The purely-technical picture appears bearish so far, with the Bitcoin price trading below its 200-day average and the almost-certain Death Cross looming. But sometimes that's not enough to form a complete picture. As excitement around the block reward halving ramps up, institutions appear to have noticed.
Long positions held by institutional accounts at the CME have been rising again in October.

For reference, institutions include pension funds, endowments, insurance companies, mutual funds & portfolio/investment managers whose clients are predominantly institutional. pic.twitter.com/96N2XZwo9e

— skew (@skewdotcom) October 20, 2019
Since the beginning of October, Bitcoin long positions held by institutional investors have been on a steady increase, with more than 1,000 BTC in open interest accumulated on CME so far – even after the powerful liquidation during the Bakkt-induced fall.
The Chicago Mercantile Exchange has provided Bitcoin futures since 2017, and is accessible to both institutional and retail investors, the latter through external brokerages such as TD Ameritrade. The Bakkt platform launched by CME competitor ICE provides a similar service.
The continuing interest is likely coming from the same source – the halving. Major ETP provider Grayscale cited the halving as one of the investment cases for Bitcoin recently.
---
LINK and BAT reaping the fruits of previous work
The two projects are slightly up on the day, despite a slow market. No immediate announcements are likely to be the cause, though Chainlink posted a new ecosystem integration on October 18, while BAT announced an 8M users milestone several days ago.
It's worth noting that a fresh integration with UltrainB has added a few percent to LINK in the last hour.
But not every altcoin rise must be news driven. Both Chainlink and BAT have been working hard on their popular image, with a string of partnership and product releases that generated excitement. Crypto Briefing previously covered several of Chainlink's drivers, as well as the new Brave Browser version that allows BAT withdrawals.
These news have contributed to a strong long-term positive Twitter sentiment for both.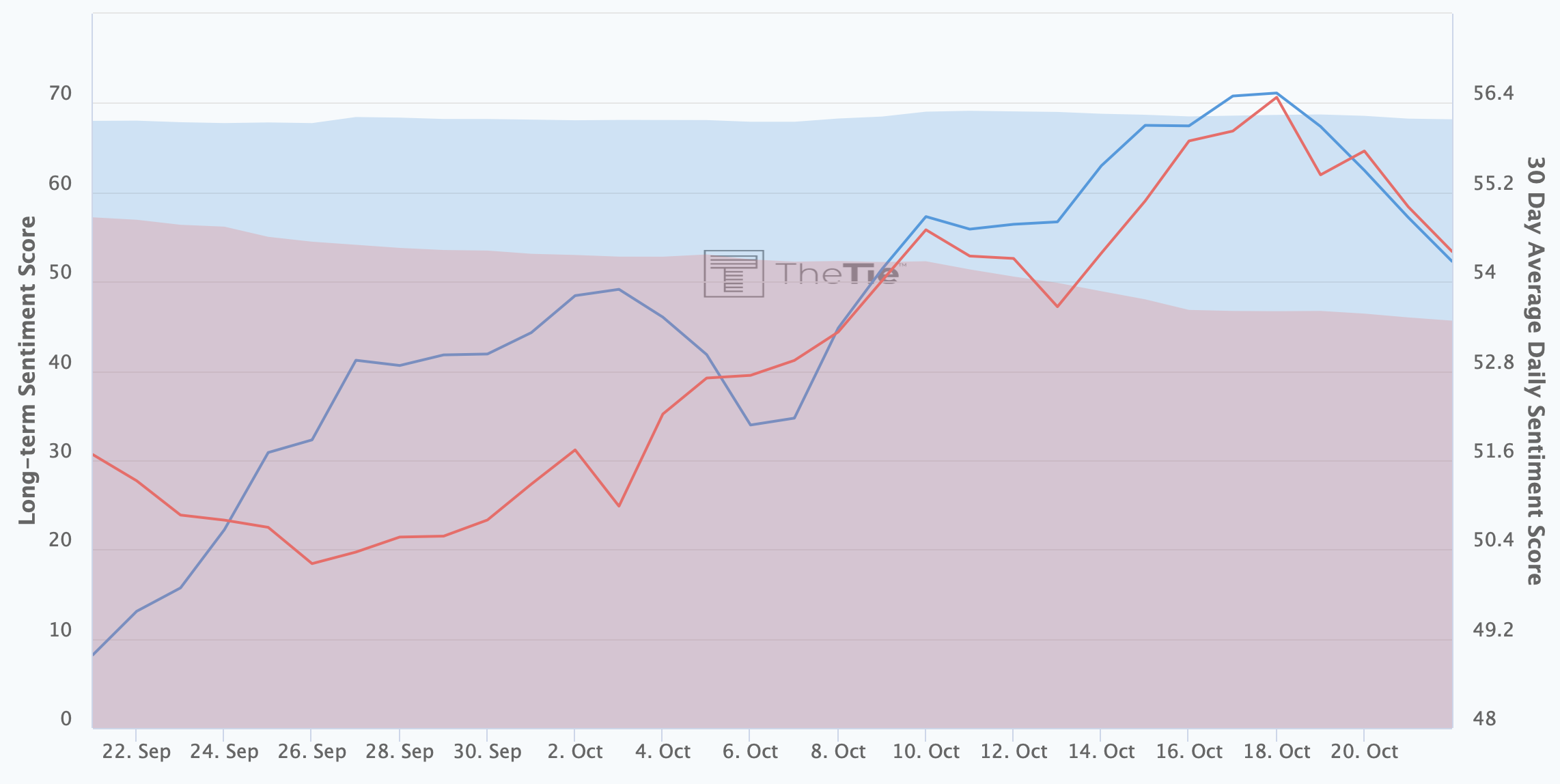 The chart highlights the past month's growing trend in both long-term (area) and daily-average (line) sentiment, with both assets rising during this period. Today appears to be largely a continuation of this trend.