Crypto.com Celebrates One Million App Downloads
Its wallet features more than 50 cryptocurrencies.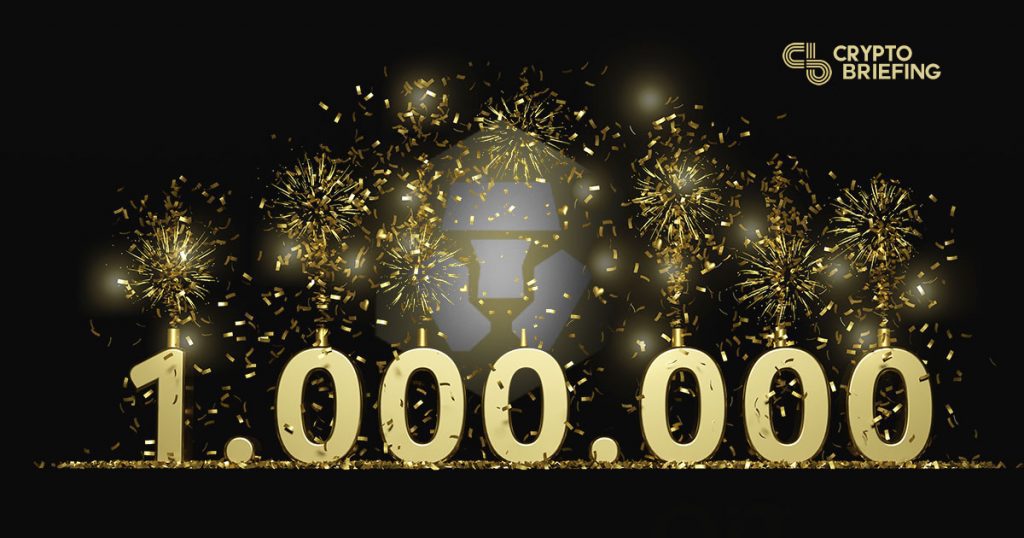 Crypto.com, a cryptocurrency platform for consumer payments, has announced today that its wallet app has reached more than one million downloads across Apple App Store and Google Play.
The app was launched in May 2018, with a set of features to accelerate crypto adoption in users' lives. It allows customers to purchase crypto at 'true cost' and provides a secure wallet to store the acquired cryptocurrencies. To facilitate the use of cryptocurrencies for daily payments, Crypto.com has released a family of metal Visa cards which grant up to 5% cashback on all transactions, although users must stake MCO to obtain it.
The app also allows clients to deposit their crypto and earn up to 8% yearly interest on their money. The wallet supports seven fiat currencies and 53 cryptocurrencies, including popular options such as BTC, LTC, ETH, and XRP.
According to Crypto.com, the apps' popularity is a sign of success for the goal of making cryptocurrency accessible to all. "We believe it's your basic human right to control your money, data and identity," remarked Kris Marszalek, CEO of Crypto.com. "Cryptocurrency and its underlying blockchain technology has the potential to shift the balance of power away from over-reaching institutions and back to individuals, helping to build a healthier society."
To that end, the company has also launched a cryptocurrency awareness campaign with public billboards placed in downtown San Francisco, with the ad slogan reading Time for Plan ₿. The phrase was inspired by the crypto community, and reflects the common belief of crypto as the alternative to traditional banking and its dangers to the world economy.
Crypto.com was founded in 2016 as Monaco, and subsequently rebranded after acquiring the crypto.com domain name. The company is headquartered in Hong Kong with a team of more than 170 people, and it has launched two tokens: MCO and Crypto.com Chain (CRO).