Crypto.com Announces CRO Freeze, Euro Withdrawals
Markets reacted positively to the news.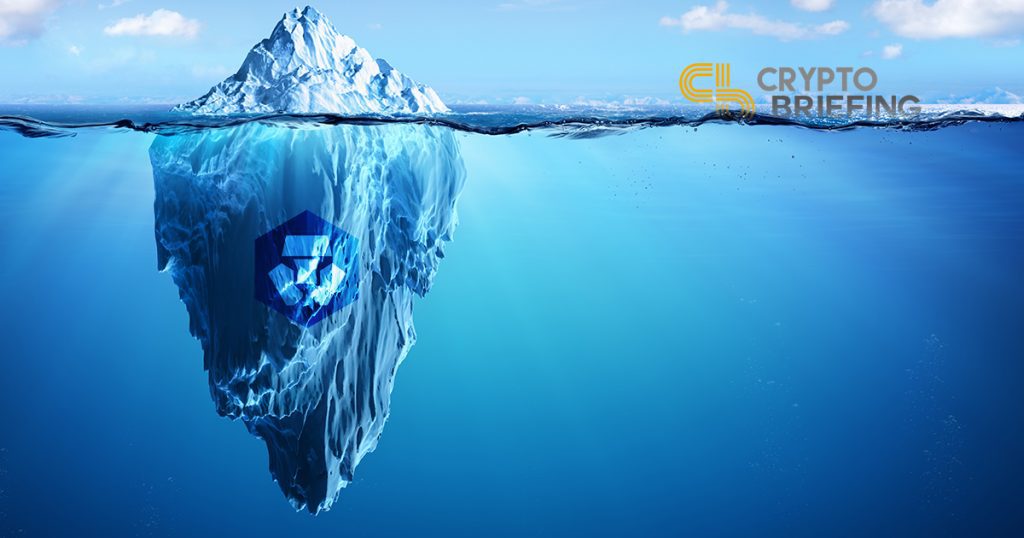 Crypto.com has announced an update to its internal governance mechanisms with regard to the Crypto.com Coin (CRO).
The crypto payments wallet and DeFi player has decided to freeze CRO in their long-term incentives and reserve wallets for three years. Ecosystem grants wallets will be frozen until the mainnet launch. The company plans to release CRO tokens over a five-year period.
Each wallet represents 20 percent of CRO supply. With that 60 percent of CRO tokens now locked away, maximum CRO circulating supply becomes 40 billion, giving users more clarity over how much CRO is in circulation.
It comes on the back of the company's announcement that customers in Europe can now withdraw Euro from their Crypto.com wallets to their bank accounts, using the Single Europe Payments Area (SEPA) network.
Users will need to first deposit Euro before they can execute a withdrawal.
Markets have responded well to the news, with Crypto.com Chain (CRO) trending roughly six percent upward at press time.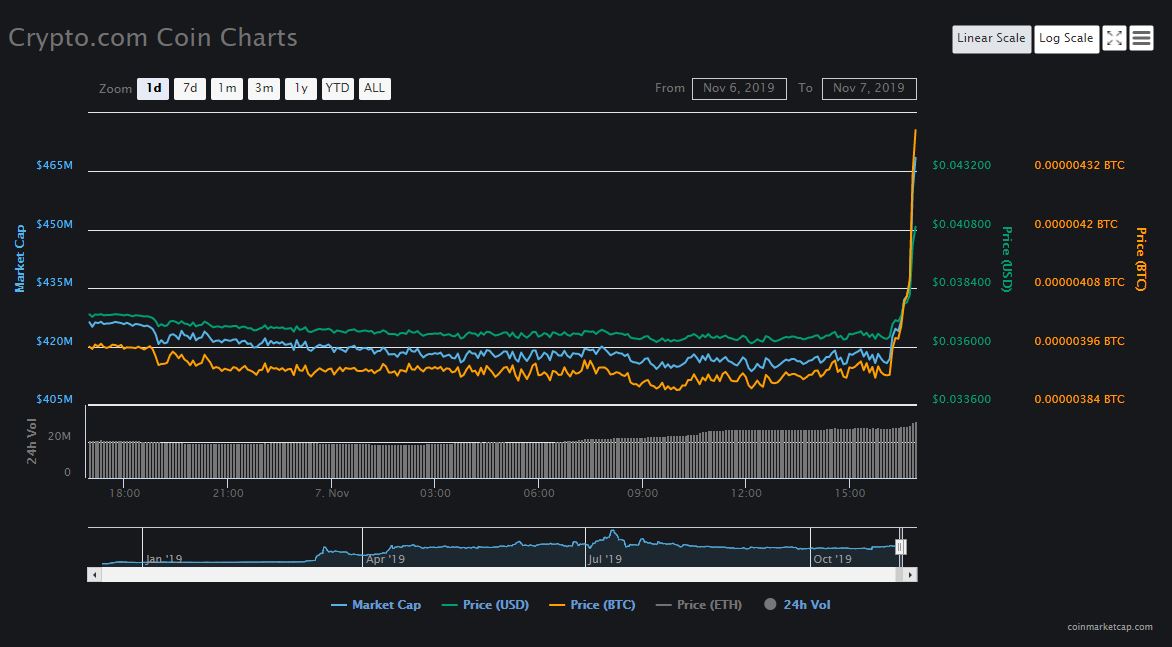 ---
One Million Downloads and Counting
In late September the company announced it had achieved the milestone of one million downloads of its mobile apps since its May 2018 launch. The app is accompanied by a credit card for users that stake MCO coins, which allows them to pay with crypto, in line with Crypto.com's mission to bring crypto mainstream as a means of payment.
They also offer returns on crypto deposited in their wallets. Bitcoin deposits earn up to eight percent, while CRO tokens generate a more significant 18 percent annually.
According to the project's whitepaper, "To generate mass adoption, it [blockchain technology] will need to find compelling real-life use cases which can appeal to a larger audience than industry professionals and experts. We believe enabling cryptocurrency spending in the real world will be an adoption catalyst."
While the dual-coin structure of their wallets could have been cause for confusion, the original purpose of the design was for MCO stakers to earn CRO tokens via monthly airdrops, incentivizing holding. As they approached the launch of their Visa-branded credit cards in the U.S. the airdrops were canceled, with concerns over regulatory issues.
Nevertheless, with SEPA withdrawals in Europe, CRO lock up clarity and the ability for users to buy, sell, earn interest on, and spend crypto, the project is taking steps in driving forward the adoption of cryptocurrencies at the retail level.