Crypto.com Partners With Booking.com for Travel Discounts
Crypto.com users can get up to 25% off Booking.com's more than 28 million accommodation listings.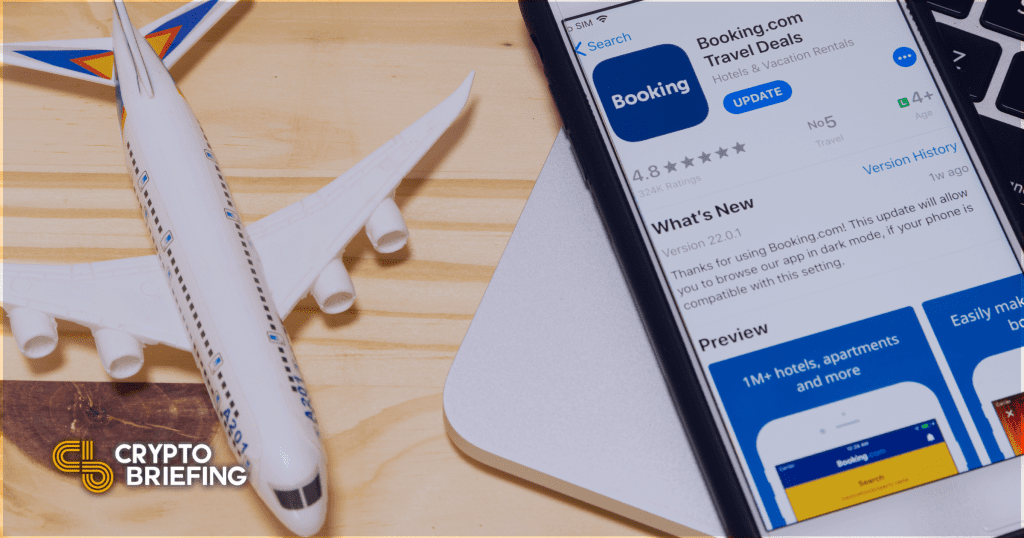 Key Takeaways
Crypto.com allows cryptocurrency users to rent properties around the world and save money on special discounts. 
By using Crypto.com's Visa Card, users can access the best travel deals, seasonal promotions, and perks.
Crypto.com has announced its partnership with one of the world's largest travel marketplaces, Booking.com, for exclusive deals and benefits for its customers. 
Travel Booking Now Cheaper With Crypto.com 
Users will get a 25% discount off all Booking.com reservations using the Crypto.com Visa debit card with this partnership.

"In 2020, our Crypto.com Visa Card program grew to become the most widely available card of its kind, and we know that travel perks are a highly sought-after benefit," said Kris Marszalek, CEO and co-founder of Crypto.com.
The partnership gives the crypto firm's users access to more than 400,000 discounted properties and more than 28 million accommodation listings. Along with the 25% discount rate, users who pay using the Crypto.com Visa Card will be paid 8% back extra in CRO tokens. 
As part of the partnership with Booking.com, millions of users will also enjoy other travel perks of the Visa Card, including free and unlimited access to airport lounges and free ATM withdrawals. 
"With interest in travel picking up in 2021, our partnership with Booking.com builds upon our already robust – and expanding – offering of rewards for our 5M+ users around the world. This is just the first of many partnerships we'll be announcing this year," added Marszalek.
Disclosure: Crypto.com is a sponsor of Crypto Briefing. This article was written independently of the publication's relationship with its sponsor.