Crypto Criminals Bagged Nearly $2 Billion in 2020
CipherTrace's report says that Ponzi schemes and DeFi exit scams stole the most money.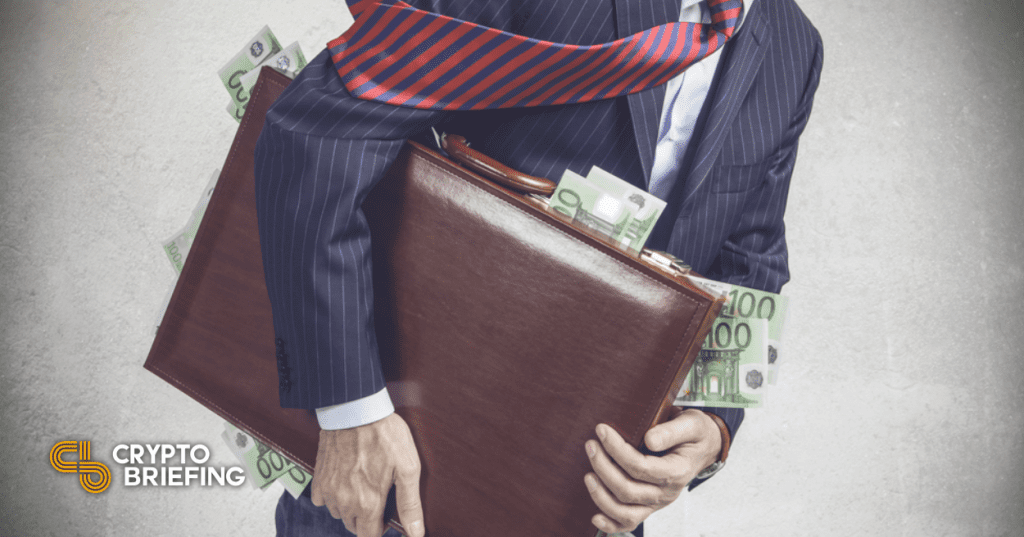 Key Takeaways
Crypto criminals acquired a total of $1.9 billion from hacks, frauds and thefts over the course of 2020.
A Chinese Ponzi scheme made the top of the list, with its perpetrators nabbing $1.1 billion last year. 
DeFi exit scams accounted for $129 million and half of all attacks. 
CipherTrace has published its Cryptocurrency Crime and Anti-Money Laundering Report, outlining 2020's biggest trends in digital crime.
Ponzi Schemes and Other Scams
In 2020, crypto criminals stole a total of $1.9 billion dolllars.
A Chinese Ponzi scam, WoToken, was responsible for the largest incident of theft. WoToken brought in $1.1 billion and was responsible for 58% of the year's major crime volume.
The same team of scammers previously carried out PlusToken in 2019, which netted $2.8 billion and was responsible for 64% of the year's criminal activity in terms of major crime volume.
CipherTrace noted that over 100 people involved in PlusToken were arrested by Chinese authorities last July.
The report also highlights a number of other scams and Ponzi schemes, including a Brazilian investment scheme ($24 mlillion), Banana.Fund ($6.5 million), Centra Tech ($25 million), and a Florida-based trading service ($6.8 million).
DeFi Exit Scams
DeFi "rug pulls" or exit scams came second in terms of value stolen.
According to CipherTrace's report, DeFi exit scams accounted for $129 million, or 25% of all hacked volume. Furthermore, DeFi exit scams accounted for half the number of hacks carried out.
A few prominent incidents involved Harvest Finance ($24 million), Pickle Finance ($19.8 million), and bZx ($8 million), among others.
Criminals may be attracted to these platforms due to the fact that the summer of 2020 brought a tremendous inflow of money into DeFi apps. The total value locked (TVL) in DeFi grew from less than a billion dollars in June to $10 billion by October, primarily due to the yield farming craze. Its TVL doubled by the end of the year.
CipherTrace noted that regulators are increasing their oversight towards DeFi applications. Quoting an SEC official, the report says that DeFi apps could soon come under "securities laws, potentially banking and lending laws" and "definitely AML/CTF laws."
Elsewhere the EU has proposed a Markets in Crypto-Assets (MiCA) law to ban DEXes altogether.
Money Laundering on Exchanges
CipherTrace additionally found that criminally associated wallets—owned by dark markets, ransomware actors, hackers, and fraudsters—moved $3.5 billion Bitcoin in 2020.
Meanwhile, U.S.-based exchanges received $8.4 million from criminals and sent $41.2 million to criminals.
CipherTrace found that a single U.S.-based exchange, which remains unnamed, was the center of several fraudulent transactions. The exchange received $3.5 million BTC and sent $36.7 million BTC directly to criminally associated addresses.
Exchange Hacks Less Prevalent
Hacks against centralized crypto exchanges were less prevalent in 2020 than they were in previous years.
Among the most notable was KuCoin, which was hacked for $281 million but managed to recover 85% of the stolen amount—"something almost unheard of," according to CipherTrace. Other exchange thefts were carried out against Eterbase ($1.6 million) and through a series of SIM swaps ($2.5 million).

Undoubtedly, crypto security has improved in some ways due to strict rules for ICOs and crypto exchange protections. However, the industry now faces new challenges with the rise of DeFi scams and thefts, which will likely become a new focus for regulators.
Disclosure: The author held Bitcoin at the time of publication.