76% Of All Crypto Derivatives Traded On Huobi Or OKEx
Both platforms are under a year old.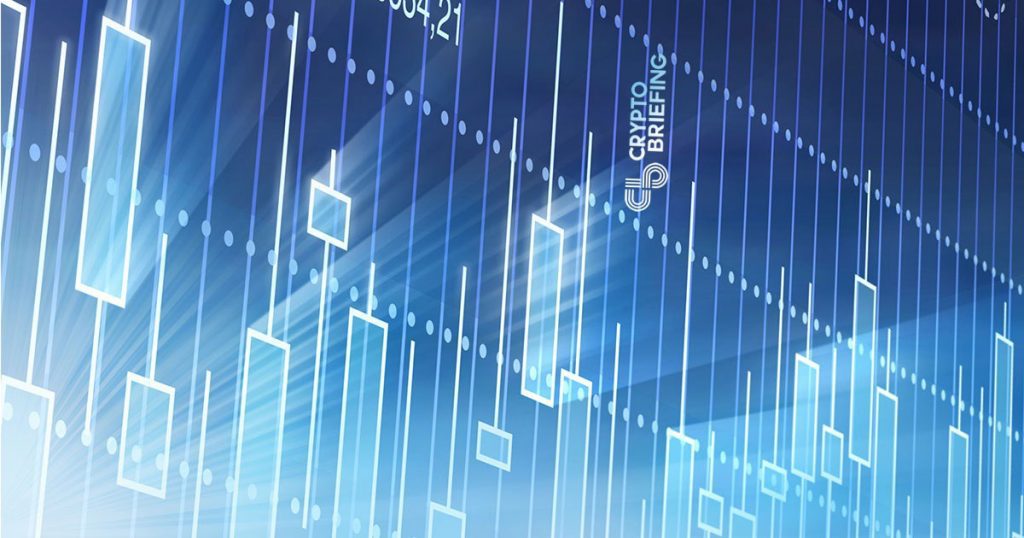 When most people think of crypto derivatives, they immediately think of BitMEX. The Seychelles-based exchange is one of the oldest and most high-profile crypto derivatives platforms around.
But in a new report released today by analytics site CryptoCompare, researchers found rival exchanges had been quick to snap-up market share in response to the growing demand for crypto derivatives. In the case of OKEx and Huobi, trading volumes have actually superseded that of BitMEX.
At approximately $10bn a day, OKEx and Huobi combined represented 76% of daily derivatives volumes the report found. Previous market leaders BitMEX and bitFlyer represented 13% and 7% of the daily volumes, respectively.
Regulated alternatives formed a much smaller share of the market, with FCA-regulated CryptoFacilities at just 1%.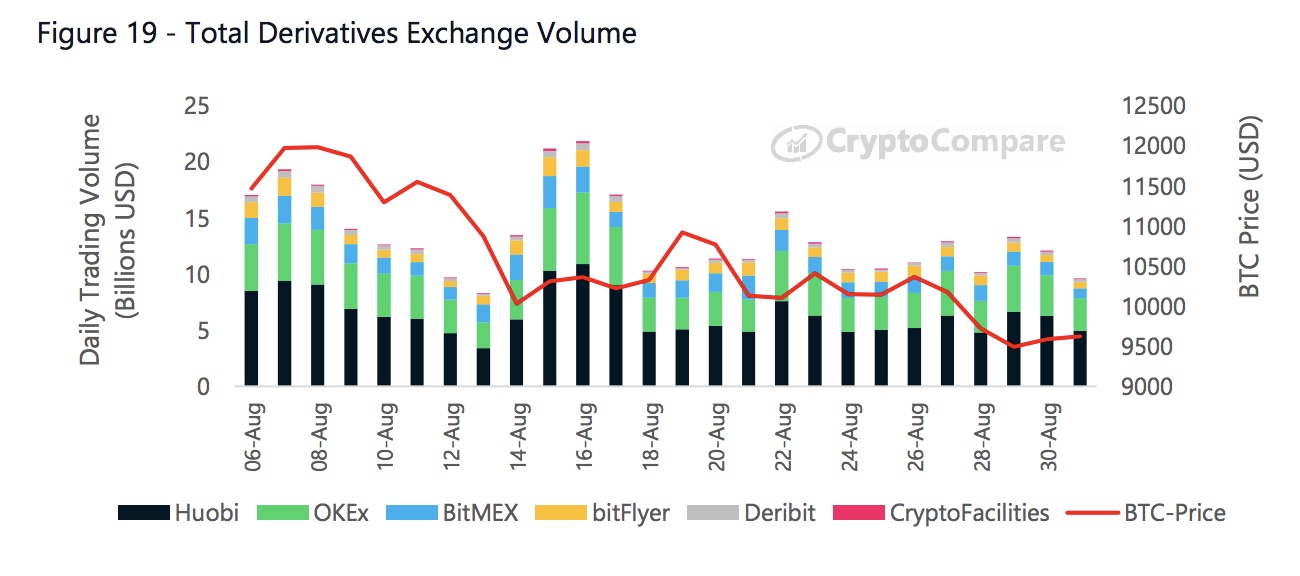 BitMEX has still seen an uptick in trading activity, with daily volumes more than doubling from $600M in January, to $1.6bn in August. But having only launched their crypto derivatives markets at the close of last year, OKEx and Huobi have both been able to capture more of the expanding market than some of the existing providers.
Huobi's cumulative trading volume stood at $690bn by mid-August and the exchange was the first in the sector to launch instant settlements for its BTC derivatives last month. OKEx, which first beat BitMEX for daily derivatives volumes in Q1, switched to daily settled derivatives a week or so later.
The CryptoCompare report also found that Huobi's Bitcoin future, that will expire September 27, was the largest by total volume in August, followed closely by a similar product offered by OKEx. Both had larger total volumes than the perpetual BTC futures from BitMEX.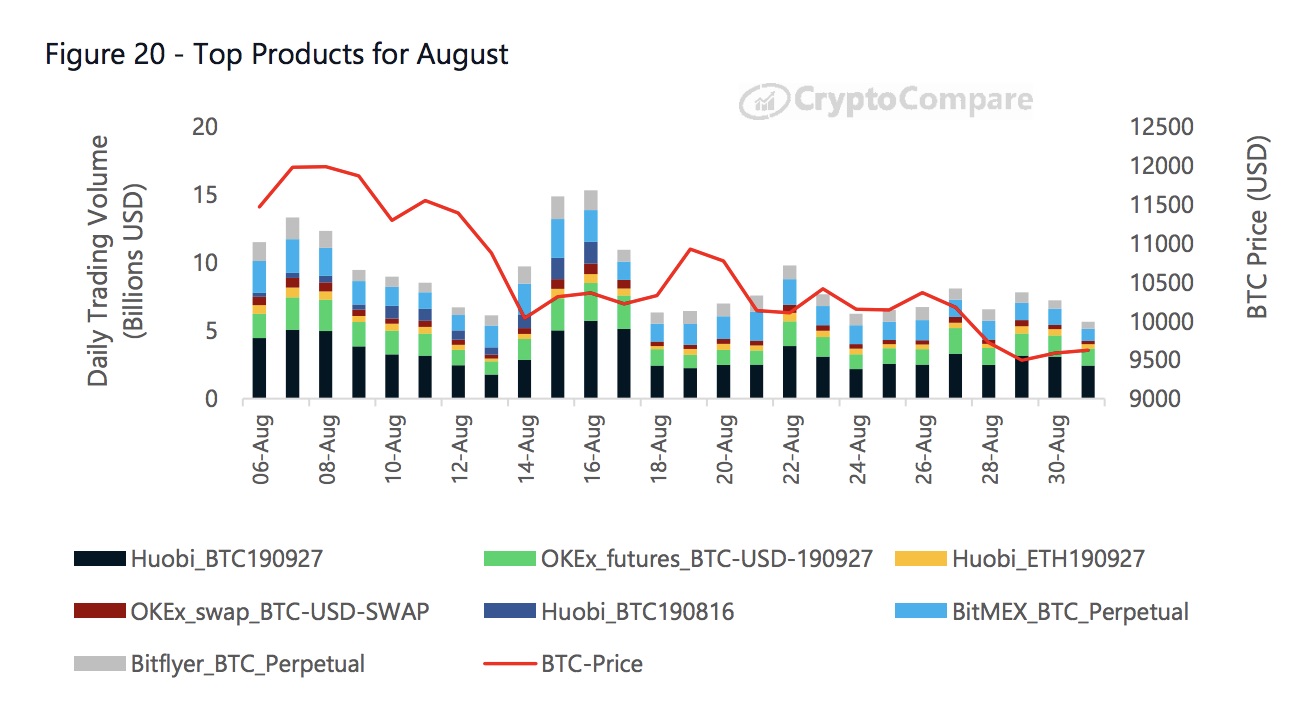 Crypto derivatives are rapidly becoming a lucrative sector. Deribit's COO told Crypto Briefing last month they had repeatedly fended off bids from investors looking for an equity stake in their exchange. Some bids reportedly went as high as nine-figures.
Data provided exclusively to Crypto Briefing also highlighted both Huobi and OKEx have managed to maintain their market dominance with BitMEX experiencing a 3% drop so far over the course of September.
The launch of the physically-delivered crypto futures exchange Bakkt next week will likely set the cat among the pigeons. Institutional investors will become the main drivers of the crypto derivatives space and it is likely that traders will begin to converge around a handful of existing providers.
These existing providers are engaged in an arms race, attempting to capture a market with strong long-term potential. Those that fail to evolve in time will ultimately fade into obscurity.