Bitwise: Crypto Exchange Volume Still Mostly Air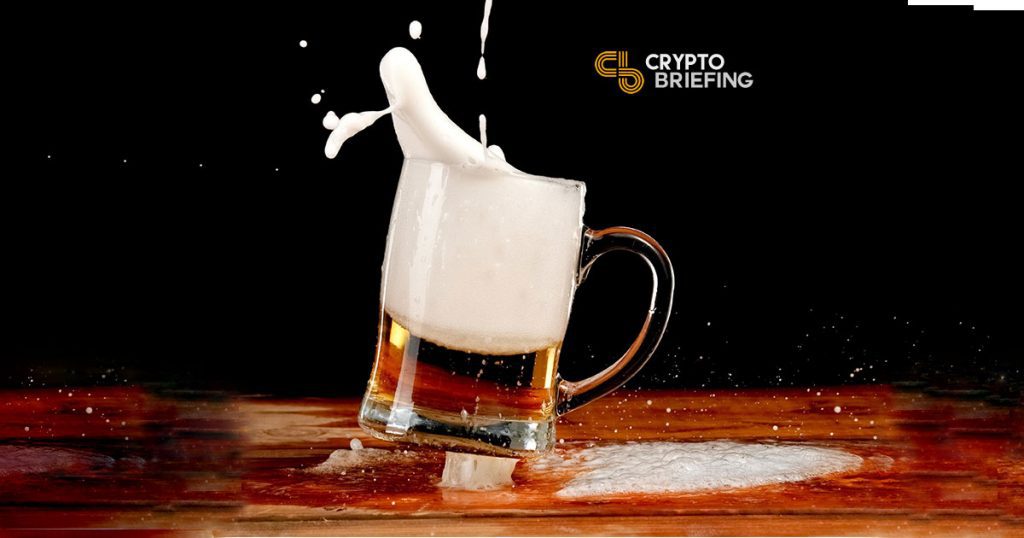 There are faint whispers that the market is beginning to recover. Prices are slowly recouping and in a recently published report, the statistics site CryptoCompare found that crypto-to-crypto volumes increased by 20% between January and February.
Although crypto-to-fiat volumes did not change significantly, crypto-to-crypto trades increased to $157bn in February, up from $131bn the month before. Higher volumes are often a sign of a healthier market, prompting hopes for a new bull market.
But there could be more to it. While some of the larger players had modest increases in volume – Binance's volume grew by approximately $1.4bn – most of these higher gains came from smaller, lesser-known exchanges.
The biggest contributor was IDAX – not to be confused with IDEX – an exchange which has claimed to be supported by the Mongolian government. Monthly trading volume grew from $6.3bn in January to $10bn in February: a 58% increase in a single month. ZBG experienced a 40% increase in volume over the same period.
From the surface, this could be a sign that investors are returning to the markets. Mati Greenspan, eToro' senior market analyst, has been saying as much for the last couple of weeks. In his daily newsletter, Greenspan argued that"[t]he crypto market is currently in the throes of altseason…the shitcoins and garbage ICOs of 2017 are losing their value as investors dump them for tokens with greater potential."
---
Bitwise Highlights "Suspicious Volume"
But some believe that this is just another case of wash trading, in which an exchange creates multiple accounts and uses trading algorithms to buy and sell against its customers.
New analysis by Bitwise, a digital asset management fund, found that 95% of volumes on unregulated exchange was "fake." Whereas activity on Coinbase and Kraken show consistent patterns, with peaks around whole numbers of bitcoins, Bitwise highlighted "suspicious volume" that looks completely different.
There are no peaks around integers, and often inexplicable drops at certain trade sizes.
As seen in the graph below, both IDAX and ZBG feature in this report.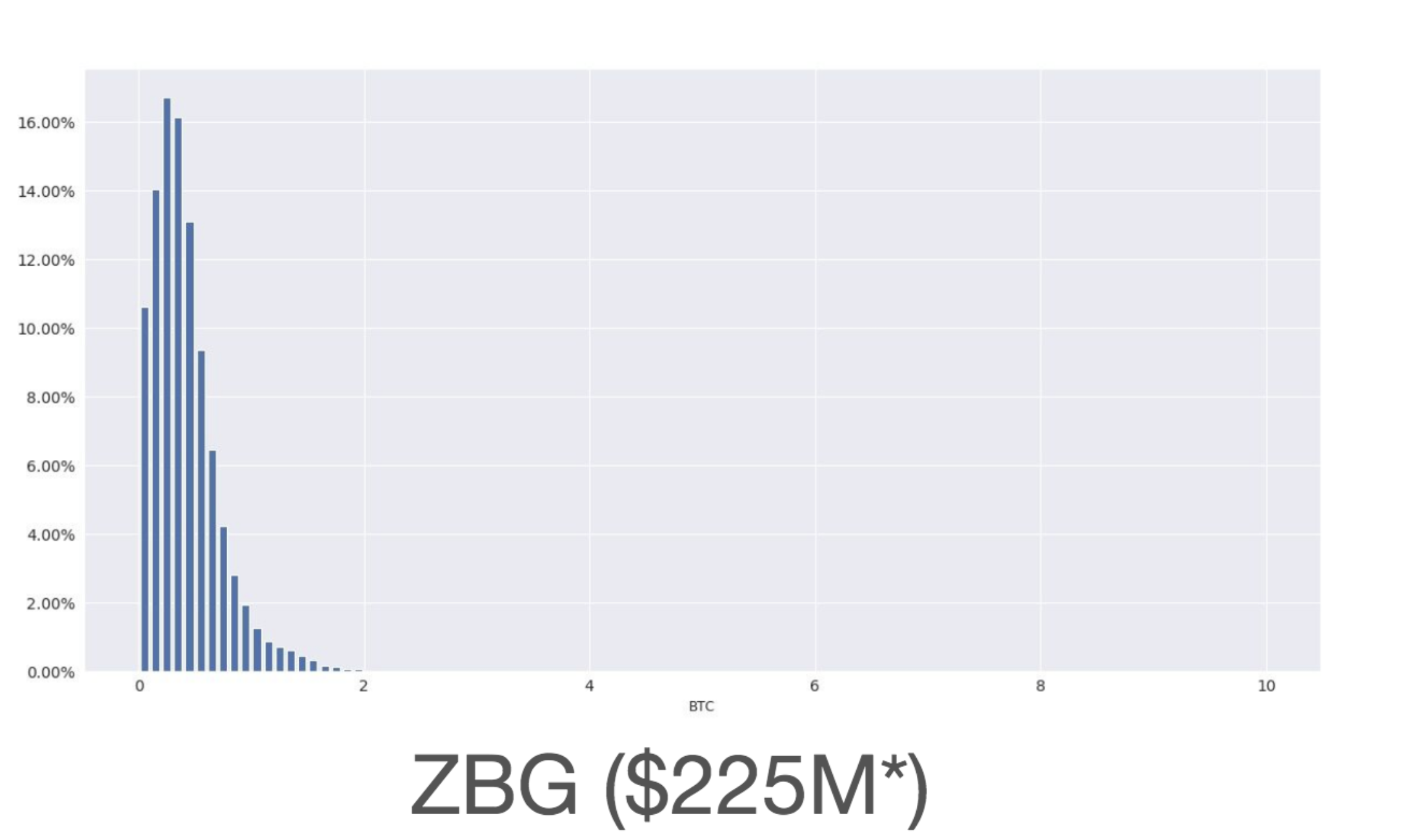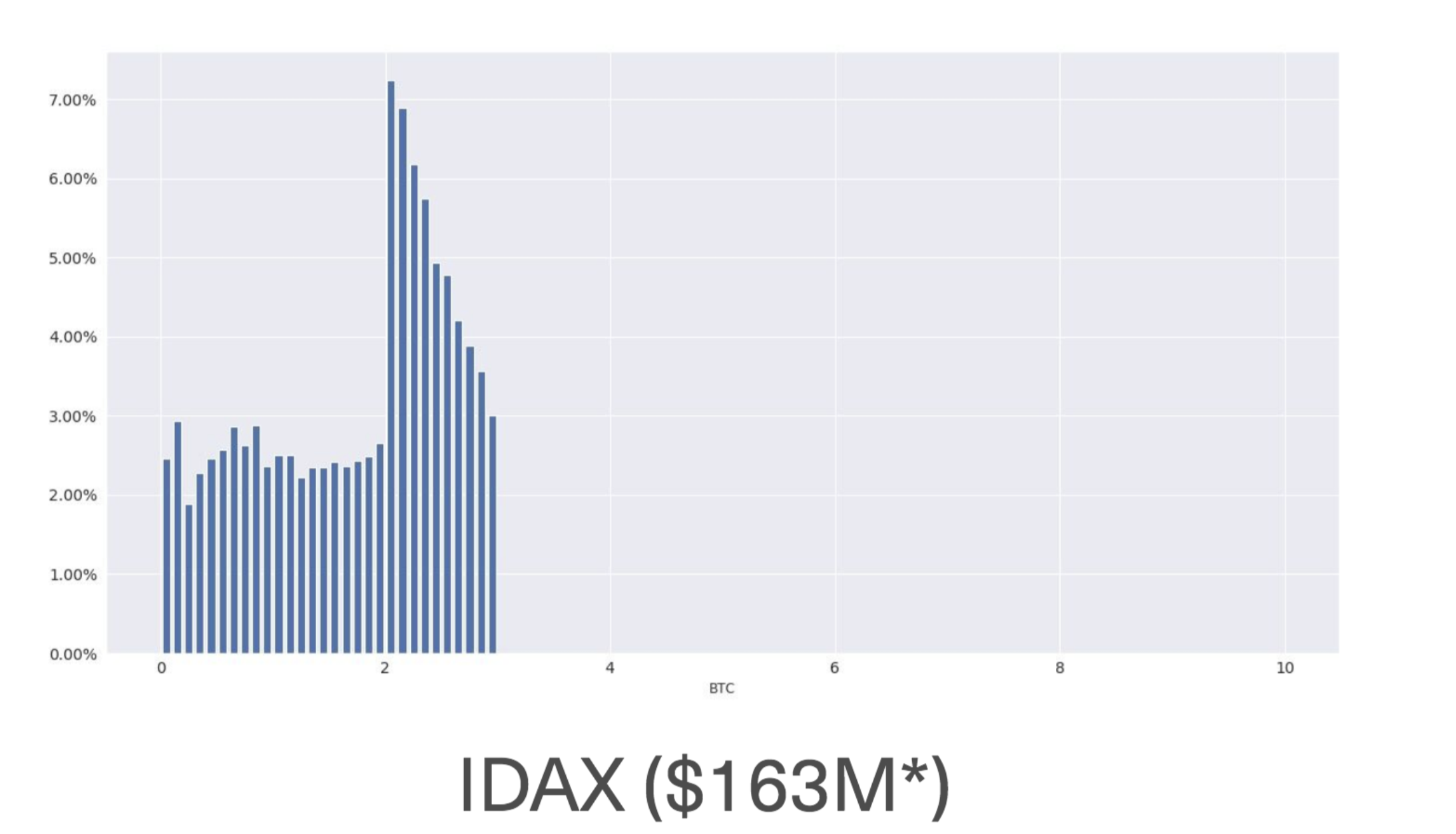 This isn't the first time exchanges have been suspected of fudging their numbers. In the Blockchain Transparency Institute's (BTI) December report, researchers estimated, using a similar methodology to Bitwise, that only 4% of IDAX's volume consisted of legitimate trading. The rest, BTI suggested, came from the exchange trading with itself.
---
More Ammunition For Crypto-Skeptics
Fake volume doesn't help the cryptocurrency market. It inflates prices and can lead mislead investors about market sentiment. When the market seemed to rise by over $10bn in mid-February, there were some who interpreted it as the beginning of "crypto spring." But prices dropped a few days later, with many signs of a wash trading cycle, as Crypto Briefing reported at the time.
Wash trading also confirms some of the prejudices in the mainstream media about cryptocurrency. When Bitwise released their report, the Wall Street Journal, which has made exaggerated claims about crypto in the past, leapt on the idea that the space is full of charlatans pumping fake volume.
But at the end of the day, it's the investors who try to make decisions with these data who really lose out. Wash trading may be the new stick with which to beat crypto, but as always, it's the innocent parties who become the main victims.
---
The author is invested in digital assets, but none mentioned in this article.