Crypto Market Sheds $10bn: Did Traders Turn Their Algos Off?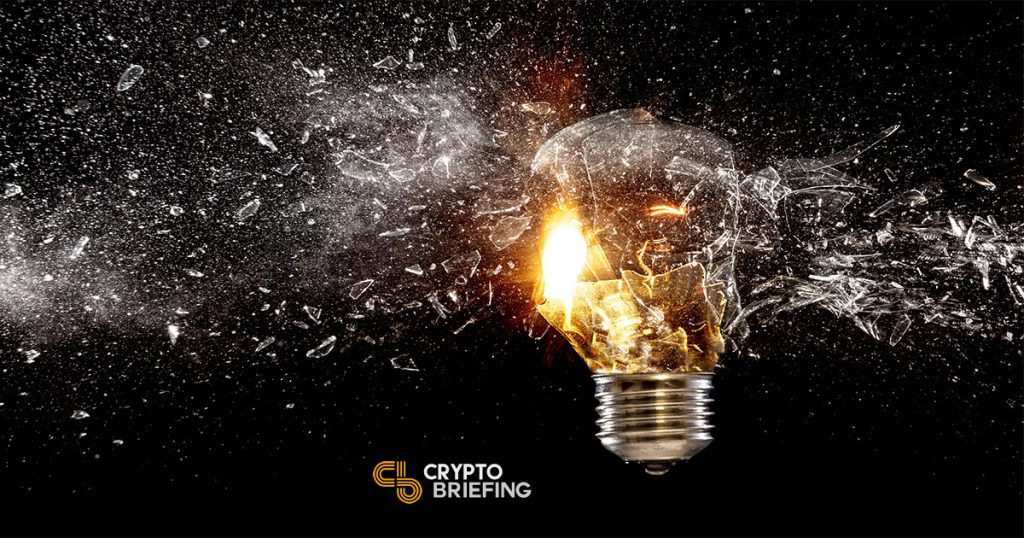 The total value of the cryptocurrency market dropped precipitously by more than $10bn today, reversing many of the gains made in the past week and potentially spelling the end for February's bullish price movements.
The market cap fell suddenly at around 13:30 GMT on Sunday afternoon, from $142bn to $130bn. That's a $12bn drop in little more than an hour, according to CoinMarketCap. Some of the worst affected coins include the sharding coin Zilliqa (ZIL), down by 8.5%, Litecoin (LTC), down 7.5% and Holochain (HOT) by 7.3%.
Other crypto statistics sites are reporting shallower losses. CryptoCompare shows that ZIL, LTC and HOT are down by 5.4%, 4.2% and 4.3%, respectively. Among other prominent virtual currencies, the EOS price has fallen by 3.8% and Bitcoin Cash (BCH) has seen a 3.5% drop. Out of the remittance and settlement tokens, XRP slid down by 3% and Stellar Lumens (XLM) by slightly more, at 4%.
Also according to CryptoCompare, Ether (ETH) has experienced a 3% decline, bringing the individual price of tokens down below the $150 mark. Bitcoin (BTC), which managed yesterday to finally break past the $4,000 – where it had been hovering all week – has now sunk to $3,800, approximately.
Although still down, Binance Coin (BNB) and TRON (TRX) remain the least affected out of the top ten. Both digital assets had seen a rough 1.5% drop at the time of writing.
---
Why the sudden drop?
Different data sources make it difficult to prove conclusively how much the market dropped by the past few hours. But crypto is down, regardless. Today's price movements have reversed all of the gains made yesterday and could take the market back to where it was this time last week – around the $120bn mark.
For investors, this puts paid to the idea, at least for the time being, that the crypto market was entering a new phase and finally transitioning out of crypto winter.
Unlike the wipeout in November – which followed the acrimonious BCH hard fork and the SEC ordering two ICO projects to refund investors – there hasn't been any reason why price movements in the past couple of weeks should have been so dramatic.
As Crypto Briefing has previously reported, an increasing amount of market activity can be attributed to algorithms or 'bots'. That in itself isn't a surprise. But some sources have suggested that actors, including some exchanges, could be using these 'algos' to inflate volumes and artificially raise prices – a practice known as wash trading.
When coins reach a certain price, the algos are switched off and the market drops again. With no apparent reason for today's decline, any more than for the price hikes in the past couple of weeks, this could be the end of a particular wash trading cycle.
---
The author is invested in digital assets, including BTC, ETH and ZIL which are mentioned in this article.