Exchange Wash Trading Continues To Stain The Crypto Industry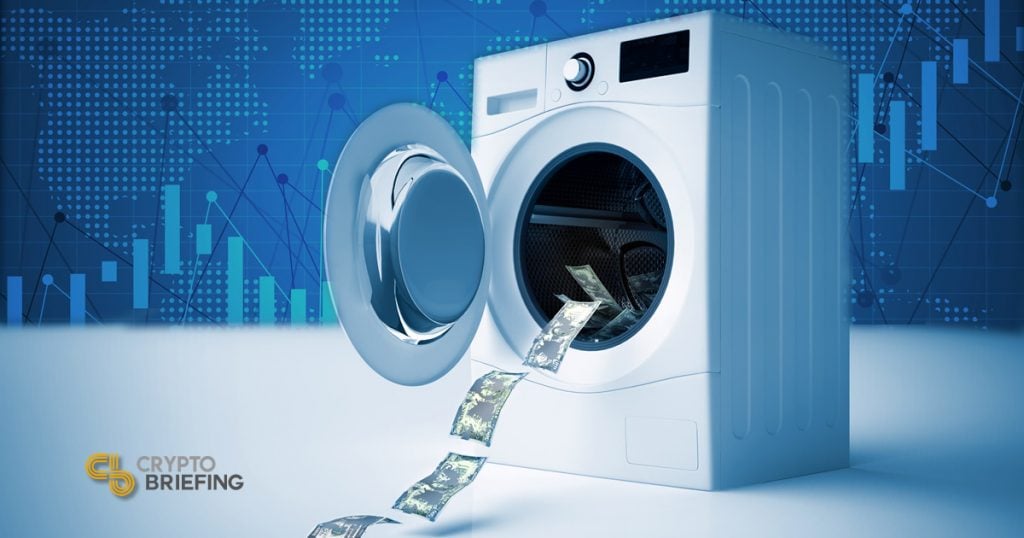 One cryptocurrency brought more love to its token holders than most, last week. At just before midnight (GMT) on Thursday 14th February 2019, Crypto.com (MCO) tokens were trading at approximately $2.10. After a sudden massive increase in trading volume, they reached a high of $2.97 by the next day.
But there's no clear reason why MCO should have had such an abrupt price movement. Its most significant shift upwards took place three days before the overall market moved the same way. There hadn't been any particularly bullish news from Crypto.com, a mobile wallet app and prepaid card solution, which would obviously account for the increase demand and move the price. An announcement about some new features didn't arrive until today, February 19th.
It was a bolt out of the blue, a Christmas Valentine's Day miracle.
But MCO's trading activity could point to something more suspicious. Volumes rocketed up, from $3M on Thursday midnight to a peak of $174M by Saturday afternoon.
Most of the trading stems from one very specific place. Data collected by CoinMarketCap indicates that more than 65% of MCO market activity comes from Bit-Z: of that, 53.7% – approximately $7.8M – was with a Bitcoin (BTC) trading pair and 12.8% with Ether (ETH).
When Crypto Briefing first started looking at MCO trading activity, on Friday, we noticed that a staggering 80% of all MCO volume – valued at $83M at current prices – came solely from Bit-Z's MCO/BTC trading pair.
MCO isn't alone in having an abrupt change in value; similar trends are all over the market. The gaming coin, WAX, as well as ARK, the native token for a shared blockchain ecosystem, both saw very positive price action. Even with the strong gains across the market, these were far above the average trends.
By midday on Monday, WAX was up by 48%, ARK by 41%. With both, the most active markets were the Korean Won (KRW) pairs on the South Korean exchange, UPbit: 65.5% and 61.9%, respectively. It's a different picture today. WAX is down by nearly 20% and ARK by 8%; most of yesterday's gains have now been erased.
As with MCO, there's no apparent reason for this activity. It just happened.
---
What's behind these price spikes?
These movements could point to wash trading, in which an exchange creates multiple accounts on its own platform and uses trading algorithms to buy and sell with its own accounts.
This helps to drive the price up and attracts retail investors, who buy believing they too will profit from the upwards trend but who are, in actual fact, buying at an inflated price. After a time – sometimes days, sometimes weeks – the algorithm stops trading and the price and volume collapse. Although not illegal in all jurisdictions, wash traders essentially profit from the illusions they create.
One trader, who asked that they and their firm remain anonymous, explained to Crypto Briefing the practice was "very familiar," especially on some Asian exchanges which sign deals with ICO projects in exchange for a share of coins from the token sale.
"They [exchanges] have deals with ICO's," the trader said. "They pump news out on WeChat and other social media outlets and sell the coin to the retail investors. They then pull the plug on their algo [algorithm] and the price collapses and there's no volume."
There's no definitive evidence that either Crypto.com or Bit-Z are complicit in any manipulation; nor is it clear that wash trading is responsible for the irregular price movements. Many crowd-sized price manipulation conspiracies, or "Pump and dump" schemes exist openly, bidding prices upwards in order to entrap unwary buyers.
Crypto Briefing approached both Crypto.com and Bit-Z for comment but hadn't received any reply from either team by the time we went to press.
---
Wash traders rinse and repeat
Wash trading has a few tell-tale signs. The biggest tell is a sudden, unaccountable spike in the prices, which soon return to normal levels. That's what happened with both WAX and Ark.
Our source also suggested another example was the Metaverse ETP (ETP) surge, where prices pumped from approximately $0.55 to a high of $4 between June and October of last year. Primarily found trading on the TopBTC exchange against the Chinese Yuan, in mid-November the ETP price promptly collapsed, falling by as much as 80%.
In their December report, the Blockchain Transparency Institute (BTI) highlighted that the vast majority of exchanges grossly inflated their trading volumes. So much so, that out of the 25 biggest BTC pairs that month, the report estimates that around 80% of the reported volume was wash traded.
Many exchanges are "grossly wash trading their volume," the BTI report says. "These exchanges continue to use these strategies as a business model to steal money from aspiring token projects."
An estimated 4% of the volume on Bit-Z's BTC-USDT is actually genuine, according to the report. The rest, it said, was probably artificial.
Crypto wash trading will continue
In Anthony Pompliano's "Off the Chain" podcast back in September, Travis Kling said that the "fuckery" – i.e. wash trading and other deceptive practices- explained why the Asian ICO market decoupled from the US market in the summer.
Kling, the founder and CIO at Ikigai Asset Management, described wash trading as "psychological warfare on the retail investor," which works "to the detriment of the market as a whole."
This is likely to continue happening: crypto winter has hit exchange profits hard. There are fewer legitimate trades among retail investors, and, consequently, fewer exchange fees to pay the bills. Many observers -including Kling and the trader quoted above- wonder if some trading platforms have begun to rely on wash trading to increase activity merely to survive the winter.
Meanwhile, mainstream news sources, not known for their supportive voice, tell their readers that cryptocurrency is a byword for 'scam'. The Financial Times' chief economics commentator Martin Wolf memorably summed up his attitude towards Bitcoin when he described it simply as "obviously, a fraud" – he has since pared his criticisms down to "libertarian fantasies".
Wash trading is a black mark against crypto's reputation. Worse, it reinforces prejudices peddled by some media outlets against virtual assets, preventing greater implementation.
When winter ends, it would be best for retail investors, and the health of the sector as a whole, if wash trading was hung out to dry.
---
The author is invested in digital assets, including BTC and ETH which are mentioned in this article.