Crypto Exchanges Are Cleaning Up Wash Trading, BTI Says
Fake volumes fell by 35%.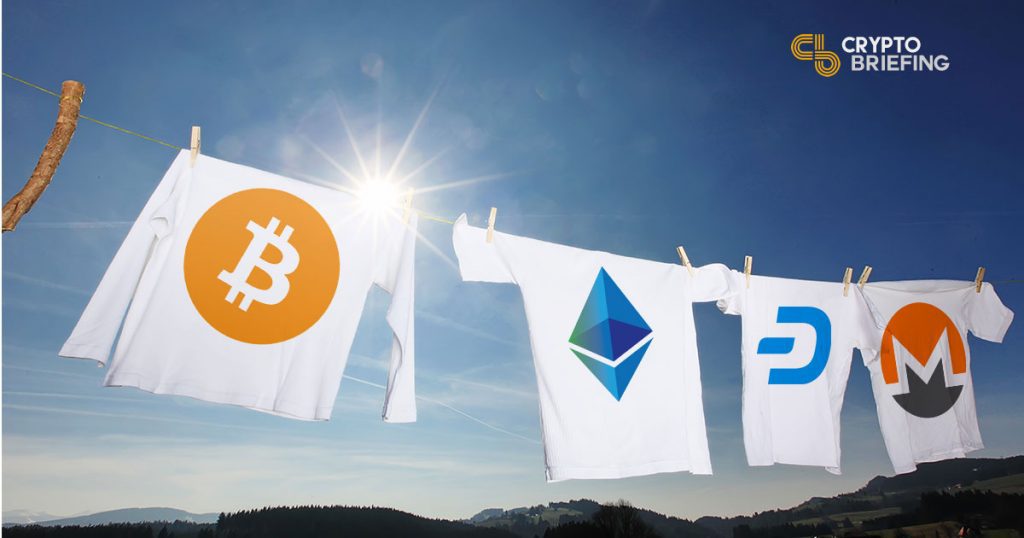 The cryptocurrency market is changing for the better, according to research from the Blockchain Transparency Institute. In their latest Market Surveillance Report, BTI revealed that that numerous exchanges are cooperating with its verified program to stamp out wash trading.
The program has helped successfully detect and shut down wash trading accounts on many exchanges, contributing to a drop in global wash trading of "35.7% among the real Top-40 exchanges."
The "cleanest exchanges" listed by the program are Kraken, Poloniex, Coinbase, and UpBit. OKEx and Bibox have the highest levels of apparent wash trading amongst the top 40 included exchanges, with up to 75 percent fake volume.
One might assume that stronger regulatory frameworks have forced exchanges to move away from suspicious trading activities, but even highly-regulated exchanges may be tempted to inflate their volumes to attract more traders. On Bithumb, based in South Korea, wash trading accounts for up to 90% of trading volume for Dash and Monero, the report alleges.
While wash trading is deceptive to investors, it's not always a sign of malice on the part of exchanges. Many marketplaces, like OKEx, make it a practice to attract high frequency traders with lower fees or other incentives. By doing so, they may inadvertently incentivize traders to fudge their numbers, as Crypto Briefing previously reported.
On the other hand, some exchanges do see wash trading as an easy way to move up the rankings. "For $1,000 a month, wash trading firms will inflate volumes by a few million dollars," an exchange head told Crypto Briefing earlier this year, although it's not clear how well these companies have survived the bear market.
---
Plenty Of Work Left To Be Done…
There are still 73 exchanges in the top-100 on CoinMarketCap with wash trading volumes greater than 90 percent, according to the BTI. Wash trading bots are detected through "repetitious buying patterns" as well as through observations of "flat volume bars and/or irregular candle formations." These same exchanges exhibit frequent spoofing, or "ghost orders and trade executions" that create the illusion of trading activity.
According to the report, wash trading of Bitcoin, Ethereum, XRP, and Litecoin occurs on some of the top-40 exchanges. The most heavily wash-traded tokens are Ethereum Classic, Monero, and Dash.
But things have improved since the last BTI report, and the Institute has been busy adding newly-compliant exchanges to the Verified program. Binance, Gemini, Bitflyer, and Indodax have recently been added after improving their wash trading stats over the past year. All of these exchanges now exhibit less than 10% wash trading volume.
However, "there is still work to be done in the cryptocurrency market," the report concludes. "Fake trading volumes significantly distort the market picture, thereby misleading investors."