Crypto Equilibrium: $130bn Already Feels Like The New Normal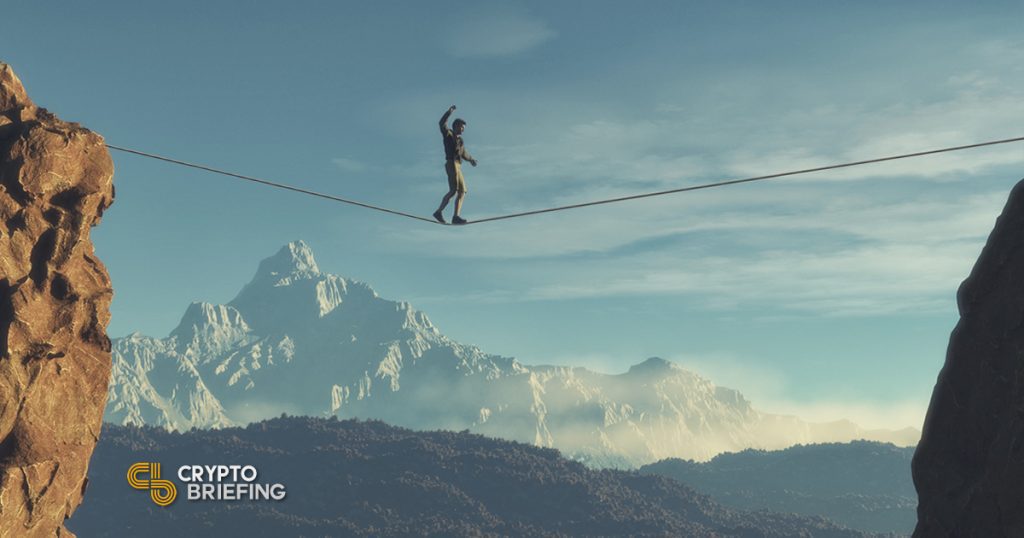 The crypto market opened today at an unspectacular $130bn. Roughly in line with where it had been throughout the past week. Stability is welcome after a two-week bloodbath. But will they remain where they are for the rest of the year? Has the crypto market reached a new equilibrium?
Prices have yet to settle, but this is the most stable the market has been for the past weeks. From its low yearly low of $115bn, where it fell to last Sunday, the market reached back to $130bn quickly. Although it suffered a slight dip to $119bn on Tuesday, and even briefly touched $140bn later that same week, the market has always reverted back to the $130bn mark.
---
A new crypto market equilibrium?
This is nothing new for many traders. Between early September and the beginning of November, the total value of the market hovered at approximately $210bn. There were, of course, moves both ways but the general range rarely expanded further than $15bn: between $200bn and $215bn.
The cap briefly shot up once to above $220bn in late September, as the excitement surrounding XRP took the token into second place, ahead of Ether (ETH). Goldman Sachs shelving its BTC trading desk, and a mass-sell off of ETH as the ICO market declined, led to the market falling to a low of $188bn.
Bitcoin (BTC), which since the middle of August has made up more than half of cryptocurrency's total value, rarely strayed from roughly $6,400. The coin's movements were steady enough that many investors used it as a stable store of value. Although it crashed through most of its support levels during the Bitcoin Cash (BCH) hard fork, the coin has begun to stabilize, albeit at the $4,000 mark. This suggests the market has reached a new equilibrium, with buyers and sellers trading at a new guide price.
The same is not quite true for the other coins. XRP's market cap is still fluctuating anywhere between $14.5bn and $16bn, around 9% of its average value. Although the coin was more volatile at the beginning of the week, the same is true for Ether. It had a relatively tight range over the weekend but dropped by approximately $300m earlier today. Stellar Lumens (XLM), which is now the fourth largest cryptocurrency by market cap, has dropped, also by $300m, over the course of the weekend.
Prices may slowly be beginning to settle, but it is still too early to tell. Bitcoin's movements are generally more conservative compared to those of other tokens. A crypto market equilibrium is not yet firmly established. One move either way could send coin prices back up in the air again.
The author is invested in BTC and ETH, which are mentioned in this article.