Cuba Recognizes Cryptocurrency to Boost Economy
The Cuban government plans to recognize and regulate digital assets.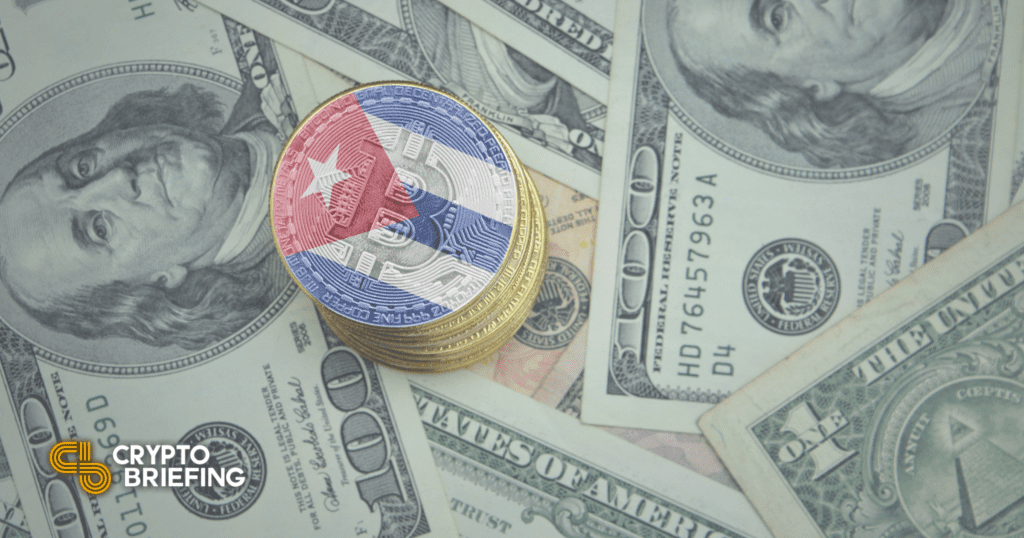 The government of Cuba has announced it will recognize and regulate cryptocurrency on the island, citing "reasons of socio-economic interest."
Cuba to Recognize Crypto
Cuba is the latest Latin American country to acknowledge the utility of cryptocurrencies.
In a resolution published Thursday, the Cuban government has said that the Banco Central de Cuba (BCC) will set rules for dealing with cryptocurrencies and determine how to license providers of crypto services within the country.
The resolution sets forth a framework for the central bank to follow, asserting:
"The BCC… may authorize the use of certain virtual assets in commercial transactions, and grant a license to virtual asset service providers for operations related to financial, exchange, and collection activities or payments."
The move follows earlier talks in May, where president Miguel Díaz Canel's government discussed adopting cryptocurrencies to help the Cuban economy recover after the fallout from the Covid-19 pandemic. The recent resolution references these discussions, stating that the government is going ahead with cryptocurrency regulation "for reasons of socio-economic interest."
The popularity of cryptocurrencies is growing within Cuba according to the Associated Press. Many Cubans are turning to crypto after ongoing U.S. sanctions have made it harder to use dollars in the country. Additionally, Cubans living abroad have turned to Bitcoin for sending remittances back to their families following the suspension of U.S. dollar transfers to Cuba late last year.
The announcement from the Cuban government shows a continuing trend of cryptocurrency adoption in Latin America. In June, El Salvador voted to make Bitcoin legal tender in the country, with the new law coming into effect in less than two weeks. Earlier this month, Argentinian president Alberto Fernández indicated the country was open to adopting Bitcoin, commenting on how cryptocurrencies could help curb inflation.
Disclaimer: At the time of writing this feature, the author owned BTC, ETH, and several other cryptocurrencies.