Dash Reveals KRIP Phone For South Americans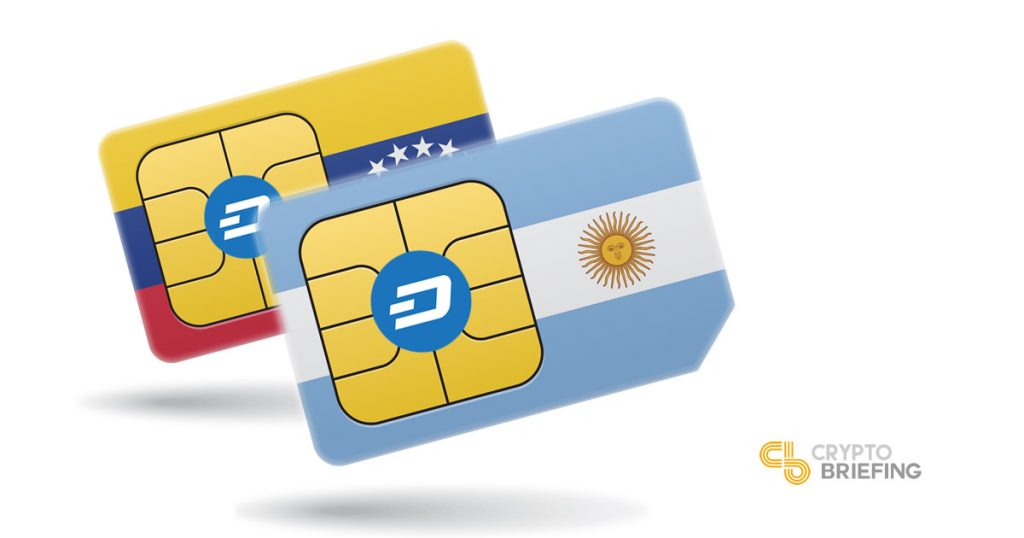 Dash has announced a deal with Kripto Mobile Corporation that could give Latin Americans a system that actually works for using cryptocurrency for peer-to-peer payments and other basic transactions.
Essentially the KRIP mobile phones will come loaded with a Dash ecosystem and wallet. That will help users send money on a peer-to-peer basis, pay bills and buy goods.
A Perfect System For South America
It's a system that could easily take hold in South America, which is crying out for a simple peer-to-peer payment system with low transaction fees. Many South Americans simply do not have bank accounts and still rely on cash, but this system could bring the average farmer into the digital age. Financial inclusion is a hot topic and giving the disenfranchised a modern day banking equivalent is one of the blockchain's big selling points.
Dash's InstantSend technology means that users can either send money or pay for goods and services in the same time it takes to process a credit card transaction. The fees are much lower, there's much less friction and it's a simple way for new users to get to groups with cryptocurrencies.
Dash Core Group Head of Global Business Development Bradley Zastrow, said:
"We all know that fiat payments take too long and cost too much, and that cryptocurrencies have the potential to affect real change, especially for people experiencing hyperinflation where cryptocurrency is less volatile.

"This first starts with the Dash community, particularly here in Caracas, who have worked tirelessly to grow the Dash ecosystem to over 800 merchants accepting Dash including locally-run locations from mainstream brands like Calvin Klein and Subway.

Now with our partnership with KRIP, we will assist in accelerating this growth by giving everyone all the elements to acquire, store and spend their Dash right out of the box, including the ability to access the internet, a critical first step before any cryptocurrency adoption."
Bitrefill Handles Digital Services
The Dash ecosystem is seriously advanced and has access to Bitrefill to pay for digital goods, phone refills and online games. That's an existing deal that was designed to improve Dash's mobile performance and accessibility.
The instant nature of the transactions is a major advantage in nations where the fiat currency used to buy the dash tokens can fluctuate dramatically. New users will even get a 10% discount when they use Bitrefill.
Dash can also protect people from the dangers of inflation. Cryptocurrency is rarely described as the stable alternative, but Venezuela's recent troubles make bitcoin's year look like a walk in the park. Food is short, the people are suffering and they have watched their money shrink to nothing. Now the State has introduced a new currency that has financially wiped out swathes of the population.
Is South America Ready To Jump To Crypto?
The South American people can see this and may be ready to switch to Dash and take their destiny out of their governments' hands. Cryptocurrency and blockchain technology could have an easier time penetrating the poorest regions of South America, which really doesn't have much of a banking infrastructure.
Even in the wealthier nations, the citizens are keen to welcome this new technology and a recent survey by RCN revealed that a quarter of the Argentinians asked expect the blockchain to take over the financial system within five years. 40% expect it to take over by 2028, but actionable, simple concepts like the KRIP phone could hasten mass adoption.
They could also be the gateway to the much-vaunted P2P lending networks that the likes of Ripio have focused on. If the poorest people in the world can get access to credit, or even direct donations, then this could change the world.
Venezuela Has Been A Warning
Dash and KRIP announced the deal at the Dash Caracas conference in Venezuela. The South American nation has barely been out of the cryptocurrency news in recent weeks as the socialist state opted for a new currency, pegged to the Petro, after rampant hyperinflation decimated the country.
Cryptocurrency isn't often described as the stable option, but Venezuelans that opted to hold Dash, rather than their own fiat currency, are in a much stronger position right now. Venezuela is a hotzone for Dash, with more than 800 merchants accepting the cryptocurrency as payments. They include major brands like Calvin Klein and Subway, which suggests that the crippled nation is actually ahead of the game when it comes to cryptocurrencies.
"We are seeing tens of thousands of wallet downloads from the country each month," he told the publication. Earlier this year, Venezuela became our number two market even ahead of China and Russia, which are of course huge into cryptocurrency right now," CEO Ryan Taylor told Business Insider.
Problems at Dash?
Dash has long been touted as digital cash and the potential is obvious, but the token has taken a beating on the exchanges during the extended bear seasaon. At its best, dash was valued at more than $1000 and now it sits at around $180.
There is friction behind the scenes, too, with a leading investor calling for Taylor's head. The major investors are said to be unhappy with the management of the company funds and the lack of progress considering the war chest the company has at its disposal.
Maybe the sudden interest from South America can turn the company's fortunes around – crypto volatility precludes any long-term expectations, but at least the news today was good: DASH was up 26% over 24 hours at the time of writing.
RCN Survey of 890 bitcoin wallet-holding Argentines: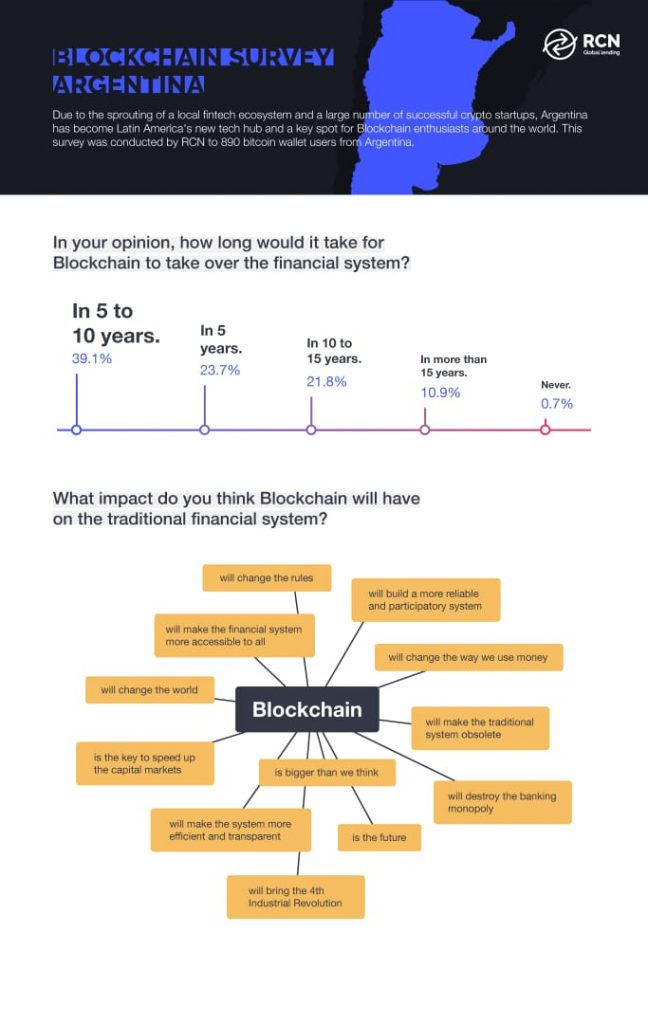 This author is not currently invested in any cryptocurrencies.