DeFi Mainstay Aave Launches Balancer Pool, Offering Users 300% APY
Users who provide liquidity to the pool can now earn multiple rewards.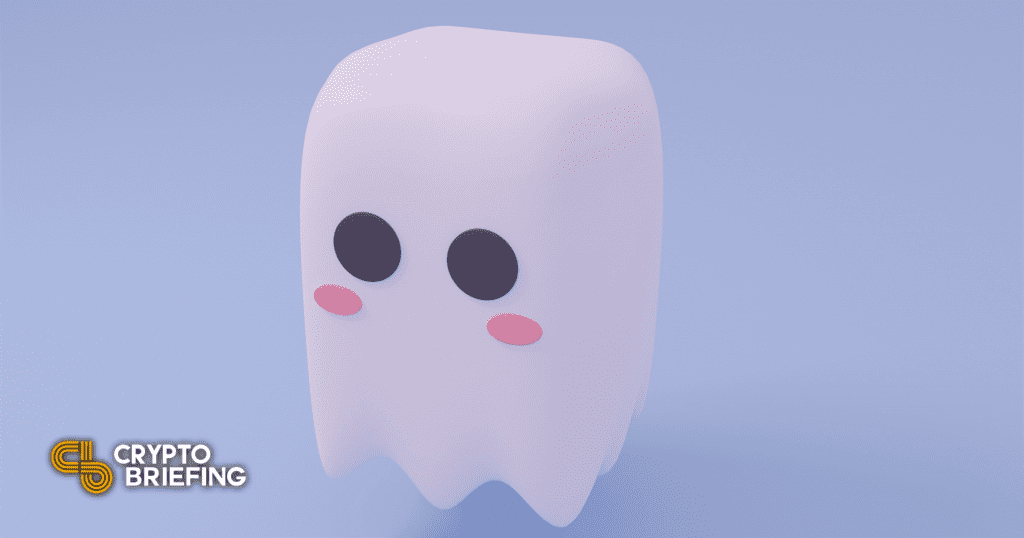 Key Takeaways
Aave has launched a pool on Balancer which offers 300% APY.
This pool acts as a safety backup in case of a shortfall event.
Aave is now offering 1,100 AAVE per day in total to both stakers and LPs.
Aave has passed a governance proposal and launched a Balancer pool. Users who provide liquidity to this pool will earn AAVE and BAL tokens along with trading fees. The staking APY is currently over 300%.
Aave Adds New Token Incentives
The governance proposal earned 498,757.966 votes in favor and 2,519.079 votes against, with 62 addresses participating in the process.
This pool is used to help secure the Aave network. The pool's token is called Aave Balancer Pool Token (ABPT). Users will need to deposit AAVE and ETH tokens in the ratio of 80:20, after which they will acquire the ABPT liquidity provider (LPs) token.
The team has allocated 550 AAVE per day to incentivize LPs.
Users will earn three distinct rewards: AAVE tokens, Balancer's governance token BAL, and the trading fees generated from the pool. The risk that users bear is that LPs can get up to 30% of their ABPT tokens slashed in case of a shortfall event. MakerDAO's Black Thursday incident is an example of such an event.
Currently, the pool has $35.6 million in liquidity and processes $2.2 million in 24-hour volume.
At the time of press, the staking reward was 308.79% APY.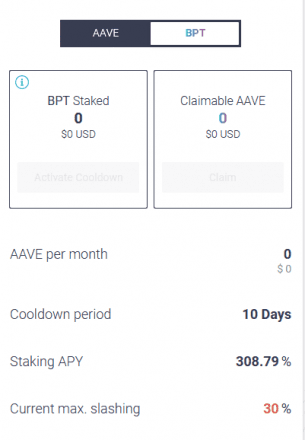 In Conjunction with the staking rewards, the DeFi project is now handing out 1,100 tokens per day in total. Half of this total goes to stakers and the other half to ABPT LPs.
All the metrics indicate that the savings platform is doing exceedingly well. According to DeFi Pulse, the protocol currently has $6.12 billion locked into the platform. It holds the second spot on the DeFi Pulse ranking, behind MakerDAO.