DeFi Rise Continues As Babel Finance Grows By 7500% In A Year
Babel reaches for the sky.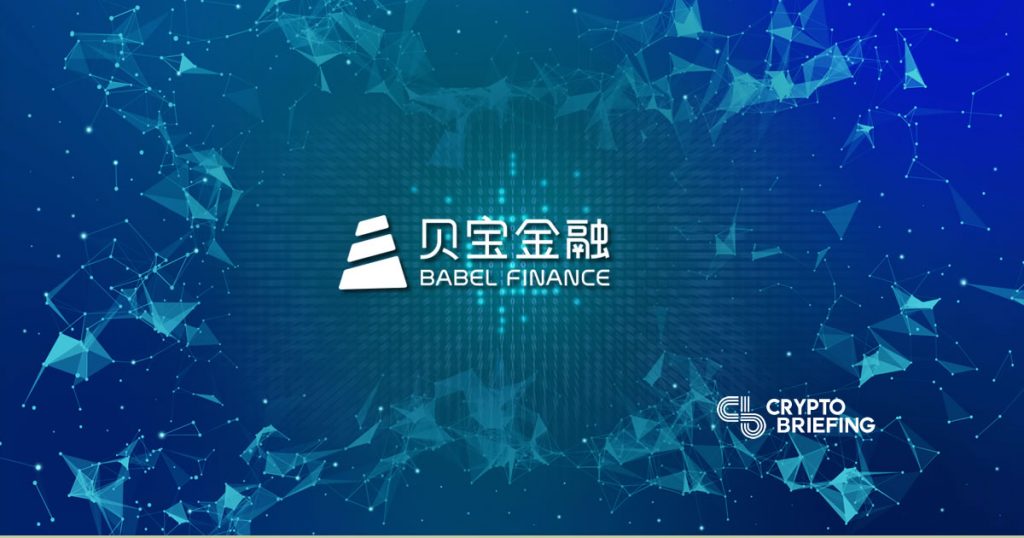 Bitcoin trading volume may be posting lows across the board, but back in DeFi Babylon things are not so gloomy. Babel Finance reported a tremendous growth rate ever since the investment by NGC Ventures, a Venture Capital fund loosely associated with NEO.
In the twelve months since the capital injection, Babel Finance has increased loan volume from from $5M to an impressive $380M, growing its staff to 50 employees and establishing a pan-continental footprint in the meantime.
Now boasting offices in Beijing, Seoul and Singapore, Babel Finance offers a full range of financial products. It provides crypto-backed loans, cryptocurrency staking, BTC derivatives trading, investment plans and OTC services.
Providing insight into the specific figures, CEO of Babel Finance Flex Yang commented on the achievement. "Residing at the heart of the next financial revolution, Babel Finance has achieved over $300 million outstanding loans since September 2018, registering a 200% monthly growth rate," he noted.
A 200% monthly growth figure would be the envy of most CEOs, though this is not to be confused with the exponential 'month-over-month' figure. Babel's growth is nevertheless symptomatic of the sector as a whole.
---
Decentralized Finance doesn't seem to care about BTC price
Though Babel is not strictly-speaking a DeFi provider, crypto lending has overseen phenomenal growth this year.
A report published by Graychain in August highlighted a 145% increase in loan values from Q1 to Q2, across both on-chain and off-chain crypto lending providers.
While the report is somewhat aged, Ethereum-based projects such as Maker and Compound can be tracked in real-time. Data from DeFi Pulse shows that the value locked in lending contracts hit a peak in July, and has resumed growth since September.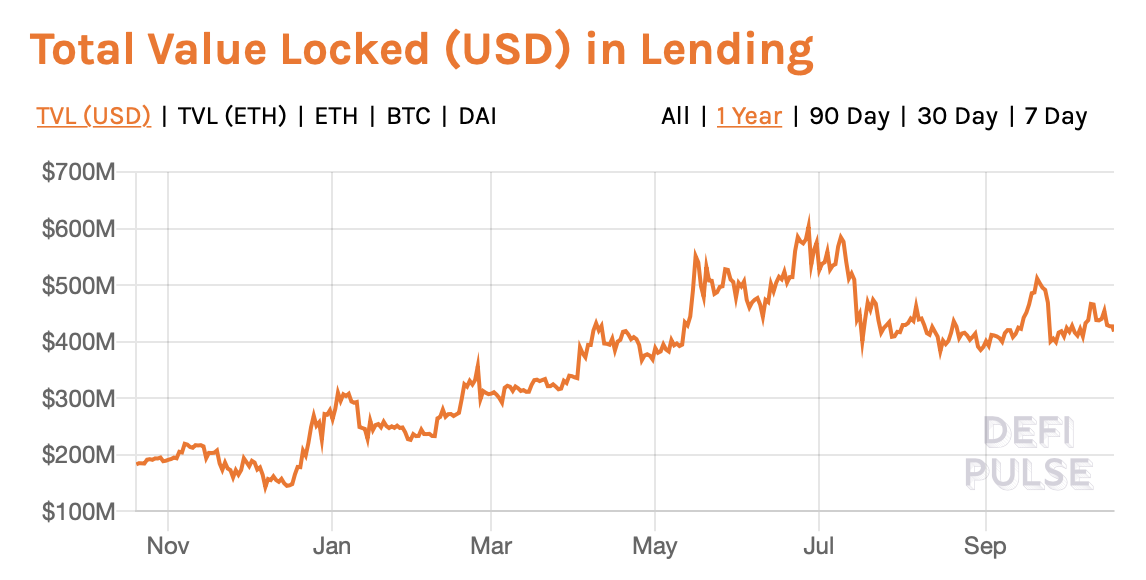 Notably, this came as cryptocurrency capitalization suffered a $50bn drop at the end of September, while search interest in bitcoin and crypto has also fallen accordingly.

DeFI is not just crypto lending though. The Synthetix derivatives platform has been driving the majority of the sector's growth in recent weeks, gaining up to $75M in locked funds.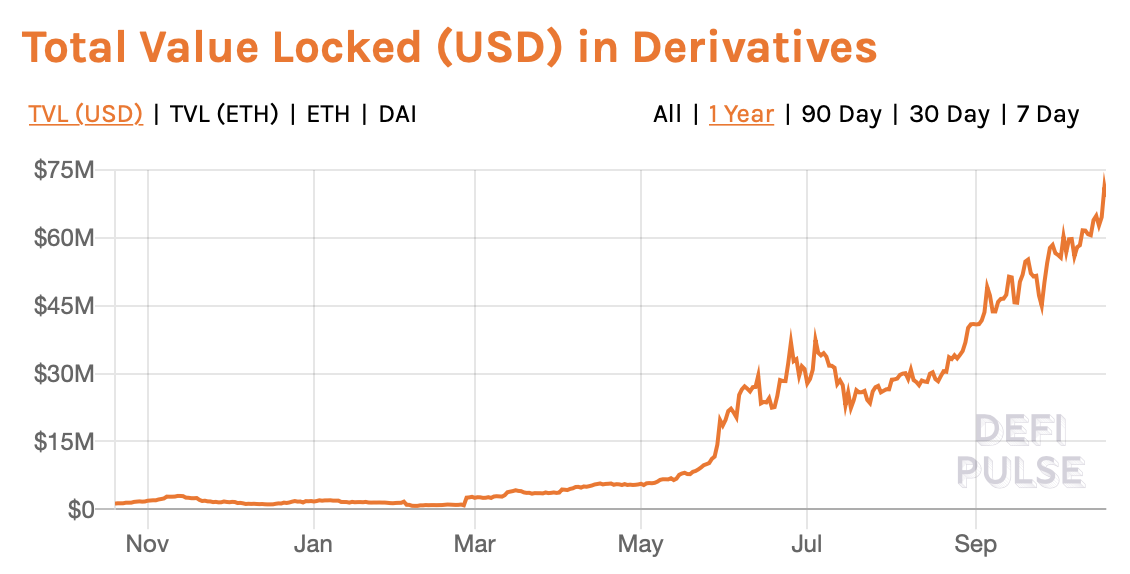 This is a far cry from BitMEX or Binance figures, which have hundreds of millions in actually traded contracts. But the growth trajectory is undeniable, even despite the unfavorable environment.