Democrat Victory in Georgia Could Boost Bitcoin
Stimulus package and weaker U.S. dollar could benefit crypto market.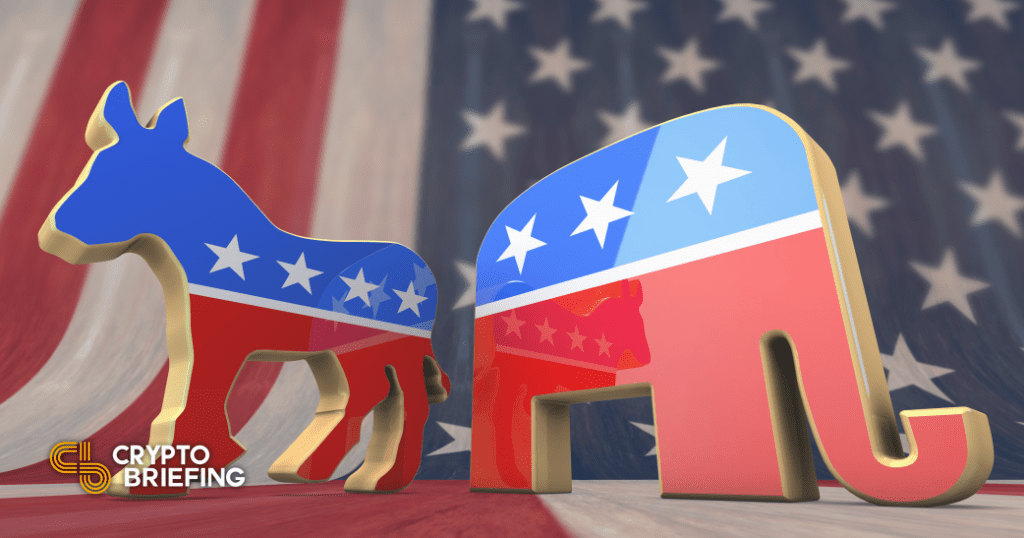 Key Takeaways
Georgia Democrats Raphael Warnock and Jon Ossoff have both won senate seats.
A Democrat-controlled senate will launch a larger stimulus package, negatively impacting the dollar.
Many Bitcoin traders are waiting for the results with bated breath, with a blue victory being a buy signal.
U.S. Senate results have been announced, with Democrat candidates in Georgia winning both remaining seats.
Democrat Candidates Win Georgia
Democrat Raphael Warnock won the race against Republican Kelly Loeffler, former CEO of Bakkt, an institutional Bitcoin exchange headquartered in Georgia.
Democrat Jon Ossof, meanwhile, defeated Republican David Perdue, a former business executive and management consultant who has served as senator since 2015.
The Democrat party's win will leave the party with 50 seats, allowing Vice President-elect Kamala Harris to cast a tie-breaking vote when it comes to the financial stimulus decision.
Weak Dollar Is Good for Bitcoin
Analysts expect the Democrats to roll out an additional $600 billion in stimulus on top of the $900 billion already in circulation, and the decision may lead to tax increases that increase fiscal spending.
Meanwhile, an evenly-divided senate would likely approve only a fraction of the $600 billion proposed by the Democrats. A blue senate would likely spell more generous monetary easing and fiscal stimulus policies, inflating the dollar and giving Bitcoin bulls the green light.
The now-complete Senate race is crucial to the ongoing Bitcoin bull run, as it may be the most influential event on the value of the dollar this year. Traders flock to uncorrelated assets to offset U.S. dollar volatility and inflation, and the current BTC bull run provides the current conditions to use Bitcoin as a safe haven.
At the time of writing, the author of this article owned BTC.
Shutterstock cover by cowardlion.