Dash Governance Needs Overhaul for Token to Return to the Top Ten
Dash Nation founder says that coin must improve funding distribution to succeed.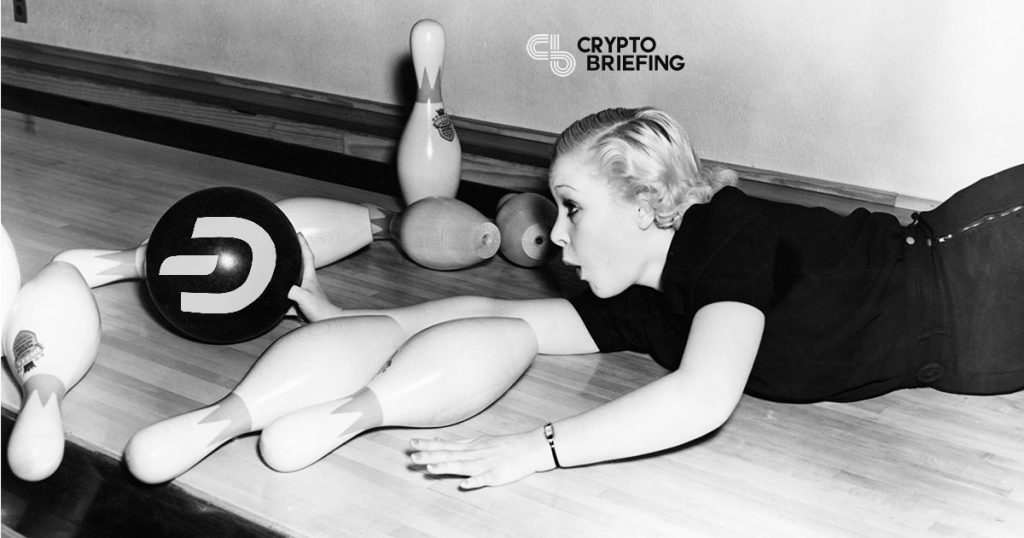 Key Takeaways
Dash community leaders have suggested that Dash has fallen through the ranks due to poor governance.
Now, the Dash community is reforming the coin's governance system and ecosystem funding.
Dash is the 28th largest coin, with a market cap of $740 million.
Cristopher Carruthers, the founder of Dash Nation, has argued that the Dash network must reform its governance system and block reward distribution strategy to return to a top-ten position in the future.
Governance Is An Issue
Carruthers' comments are based on statements made by Ryan Taylor, the CEO of Dash Core Group, in December 2019. In a keynote speech, Taylor stated that he believes that Dash's economics, which is built into the network, actually causes destabilization of its price.
Carruthers says that prices seem to have fallen because miners were being paid too much, proportionally. The improvements that miners are responsible for, such as Chainlocks and InstantSend, were not worth the share of block rewards (45%) that were being spent.
In response to the original issue, the community has voted for a new policy.
Over the next few years, Dash will allocate rewards between masternodes and miners at a ratio of 60% to 40%, with the larger share going toward masternodes.
However, that may not be the last change to funding.
Carruthers says that the community is also debating how rewards will be allocated to Dash's treasury, which funds development, partnership, and other activities. This will likely favor either miners or masternodes; a decision is still pending.
Is Dash Really Failing?
Contrary to Carruther's argument, the simplest explanation for the network's decline is the fact that Dash is an aging coin. The project was founded in 2014, and its initial hype seems to have worn off.
Over the past several years, many new coins have taken the spotlight, from Polkadot to Chainlink.
With fresh new competition, it is not clear that better funding allocation and governance will create more demand for Dash. Given that governance is not the most visible part of Dash's identity, changes to funding may not influence investors heavily.
Despite its decline, the project remains reasonably popular. Its market cap is $740 million, and it is the 28th largest coin on the crypto market—a reasonably high ranking by any measure.