Dogecoin Could Reach 8,000 New Merchants Through Coinbase Commerce
Various online sellers including Shopify users can now accept DOGE payments.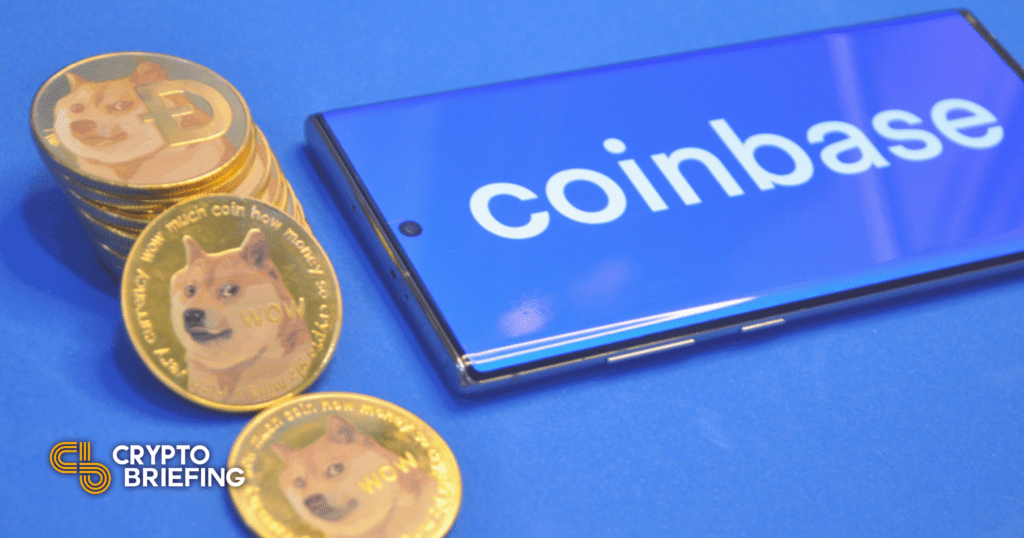 Cryptocurrency payment processor Coinbase Commerce has added Dogecoin (DOGE) to its list of supported altcoins.
much payment. very commerce. 🐕

Just a quick blast to let you know we're now accepting commerce payments in Dogecoin (DOGE)!

— Coinbase Commerce (@CommerceCB) July 21, 2021
More Merchants Can Accept DOGE
The new addition means that crypto holders will be able to spend Dogecoin at merchants that use the Coinbase Commerce plugin.
Dogecoin creator Billy Markus commented on the addition: "This is a big deal. It's integrated with Shopify meaning any vendor using Shopify can relatively easily accept DOGE with it." Shopify alternative WooCommerce also supports the plugin.
Dogecoin is the seventh cryptocurrency supported by Coinbase Commerce, alongside Bitcoin (BTC), Ethereum (ETH), Bitcoin Cash (BCH), Litecoin (LTC), Dai (DAI), and USD Coin (USDC).
The news may not be entirely surprising, as Coinbase added DOGE to its main exchange listings last month on June 3.
How Many Merchants Can Coinbase Reach?
Coinbase Commerce is currently one of the most popular cryptocurrency payment processors alongside other notable alternatives such as BitPay, CoinGate, and CoinPayments.
Prior to today's news, about 1,400 merchants were known to accept DOGE. Notable stores that accept the coin include Mark Cuban's Dallas Mavericks store and the computer hardware retailer Newegg.
Coinbase suggests that over 8,000 merchants use Coinbase Commerce, meaning that today's news could significantly increase the number of merchants that accept the coin.
Disclaimer: At the time of writing this author held less than $75 of Bitcoin, Ethereum, and altcoins and did not hold Dogecoin.