Dogecoin Creator Backs Ethereum, NFT Compatibility
Billy Markus, one of the co-founders of Dogecoin, says that the meme asset could benefit from having an Ethereum bridge and wider usage as a currency on NFT marketplaces.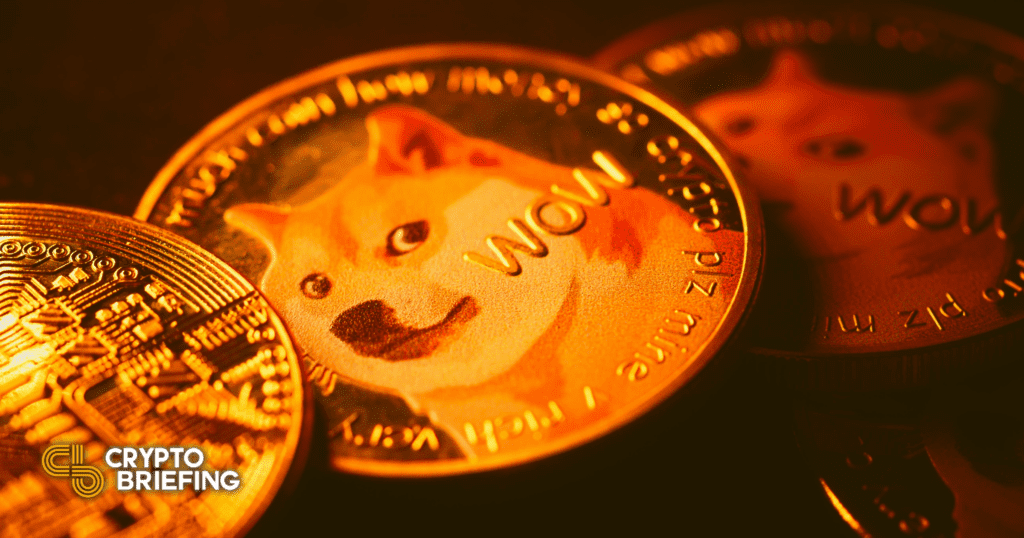 Key Takeaways
Dogecoin co-founder Billy Markus thinks that a Dogecoin-Ethereum bridge and support for DOGE as an NFT payment adoption would help Dogecoin.
Markus argued that interoperability with Ethereum and NFTs would increase DOGE's utility.
While Markus is still supportive of Dogecoin despite his lack of involvement in the project, the crypto's other co-founder, Jackson Palmer, is less enthusiastic.
Markus says that the updates would boost adoption.
Dogecoin Co-Founder Pushes DOGE-ETH Bridge
Billy Markus thinks that Dogecoin could benefit from becoming more compatible with the Ethereum ecosystem.
The meme currency co-founder, who operates under the pseudonym Shibetoshi Nakamoto on Twitter, posted a tweet today outlining two proposals for the project. He wrote:
"Two things I believe would help Dogecoin: 1) Completion of DOGE-ETH bridge 2) NFT platforms (e.g. Opensea) allowing for the DOGE-ETH token to be used for purchases."
Two things I believe would help Dogecoin:

1) Completion of DOGE-ETH bridge
2) NFT platforms (e.g. Opensea) allowing for the DOGE-ETH token to be used for purchases

NFTs purchasing is high demand with crypto. Allowing for DOGE purchases of NFTs greatly increases its utility.

— Shibetoshi Nakamoto (@BillyM2k) September 29, 2021
Markus added that using DOGE as a currency for NFTs "greatly increases its utility." Currently, the vast majority of NFTs are bought using Ethereum's native asset, ETH. The completion of the DOGE-ETH bridge would allow for greater compatibility and interoperability with the Ethereum ecosystem, something many other Layer 1 blockchains such as Avalanche and Fantom have focused on.
NFTs, otherwise known as non-fungible tokens, have exploded in popularity this year. In recent weeks, the NFT market has seen wild price speculation amid a boom in tokenized animal avatars, generative art, photography, and more in what crypto enthusiasts have dubbed "NFT summer."
While ETH is the reserve asset of choice for NFTs minted on Ethereum, other Layer 1 coins like SOL and FTM have been adopted as payment options as their NFT ecosystems have grown. Dogecoin is another Layer 1 blockchain, and DOGE's popularity as a payment option could make it a fitting asset for NFT purchases.
The latest update comes nine days after AMC CEO Adam Aron asked his Twitter followers whether his firm should accept DOGE as payment in addition to Bitcoin, Ethereum, Litecoin, and Bitcoin Cash. Respondents overwhelmingly voted in favor of the update. Dogecoin is known for its passionate community. The asset still has a large following of supporters despite its recent weak price action (DOGE is currently 71% off its all-time high recorded in May).
While Markus is no longer involved with Dogecoin, he frequently shares his suggestions and hopes for the future of the project. Meanwhile, Dogecoin's other co-founder, Jackson Palmer, has distanced himself from the entire cryptocurrency space, recently dismissing the technology as an "inherently right-wing, hyper-capitalistic" space controlled by a "powerful cartel of wealthy figures."
Disclosure: At the time of writing, the author of this feature owned ETH and several other cryptocurrencies.