eBay Acquires NFT Marketplace KnownOrigin
The e-commerce site completed the deal today for an unknown amount.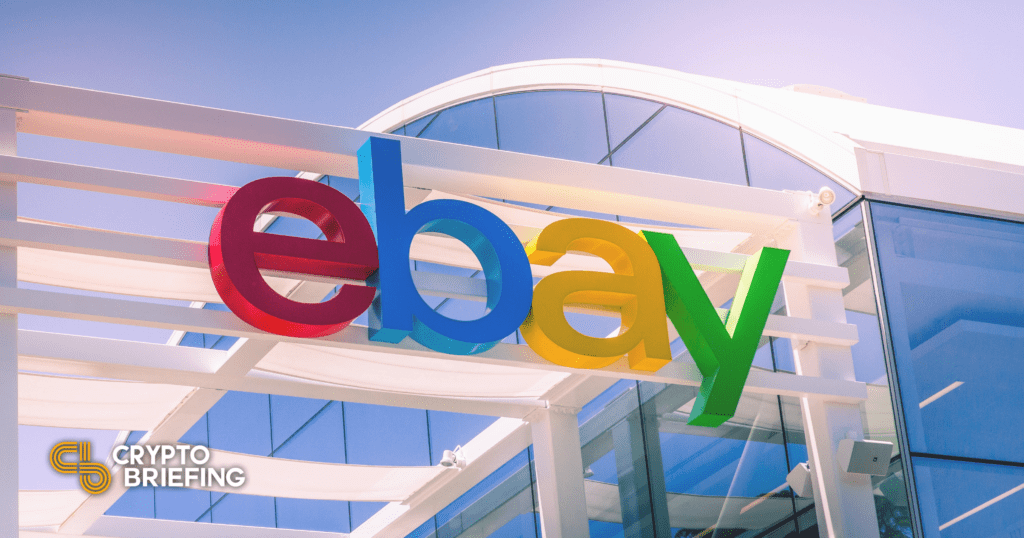 Key Takeaways
eBay announced today that it has acquired KnownOrigin, a Manchester-based NFT marketplace for visual art.
The deal will see EBay employ KnownOrigin's co-founders and team and acquire its intellectual property.
The company has been gradually integrating NFTs since May 2021; last month, it introduced its own collection on Polygon.
The web commerce giant eBay has acquired KnownOrigin, a marketplace for non-fungible tokens, or NFTs.
eBay Closed KnownOrigin Deal Today
In a press release today, eBay said that it has acquired KnownOrigin. It announced it had closed the deal today for an unknown amount.
KnownOrigin was founded in April 2018 in Manchester to support visual art NFTs. According to OpenSea, the collection has 80,600 items and has moved 8300 ETH ($8.8 million). Items in the collection are owned by 13,400 individuals.
EBay CEO Jamie Iannone said in a statement that eBay is a "first stop" for e-commerce. He added that today's acquisition of KnownOrigin will allow it to "remain a leading site as our community is increasingly adding digital collectibles."
David Moore, co-founder of KnownOrigin cited the "reach and experience of eBay" as the reason his company made the deal. Moore noted that cooperation will allow it to "attract a new wave of NFT creators and collectors."
Reports from TechCrunch suggest that KnownOrigins's co-founders—Andy Gray, David Moore, and James Morgan—will all join eBay. The terms of the deal reportedly include the company's intellectual property and its entire team.
Other Sites Are Supporting NFTs
E-commerce sites seem to be a natural fit for managing the sale of non-fungible tokens, and several firms within the industry are exploring the opportunity.
eBay has been gradually integrating blockchain for over a year. The firm announced that it would begin NFT integration in May 2021 and announced a digital wallet in March 2022. It also launched its own sports NFT collection on Polygon last month.
Also today, eBay competitor Shopify revealed that it will introduce NFT-gated storefronts accessible only to certain token holders. Shopify first announced NFT support in July 2021.
Alibaba affiliate Alipay began to work with NFTs in 2021. Amazon CEO Andy Jassy hinted at NFT sales this April.
Outside of e-commerce, Uniswap has just announced that it will acquire the NFT marketplace Genie.
Disclosure: At the time of writing, the author of this piece owned BTC, ETH, and other cryptocurrencies.