EOS Marks Anniversary With Social Network Reveal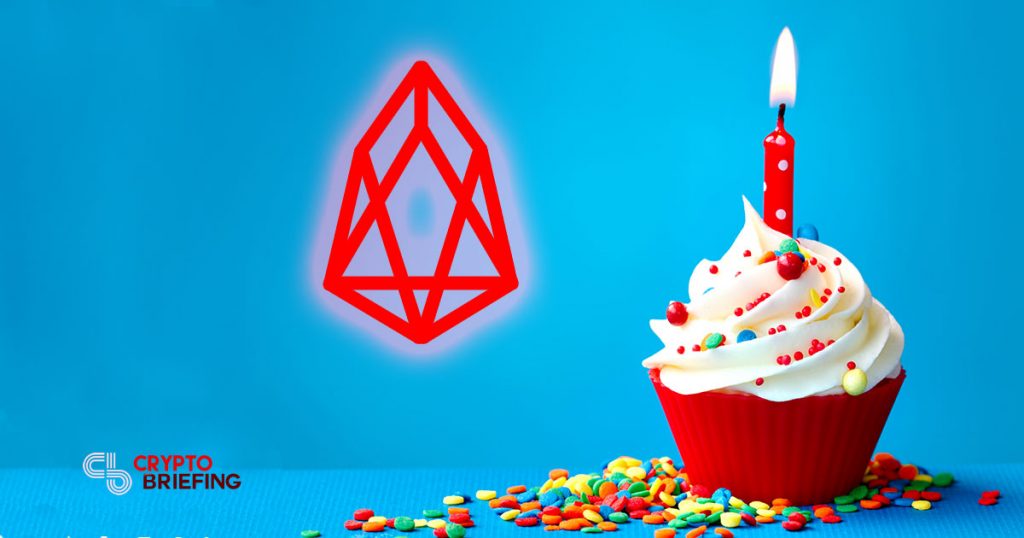 Today marks the first anniversary EOS blockchain and Block.one is celebrating in style. The creator of the fifth-largest cryptocurrency network has announced a new social media application called "Voice" that will run on updated EOS software: EOSIO2.
The goal, according to Block.one CEO Brendan Blumer, is to create a platform that rewards users, rather than the other way around.
---
Looking Back On EOS
The new social network will wrap up a full year of EOS growth. The EOS mainnet launch was originally scheduled for June 2nd, 2018, but was delayed for about a week until all of the block producers were synced.
But the smart contract network has grown steadily, despite the first few delays. According to Blocktivity, EOS has more transactions per day than any other blockchain.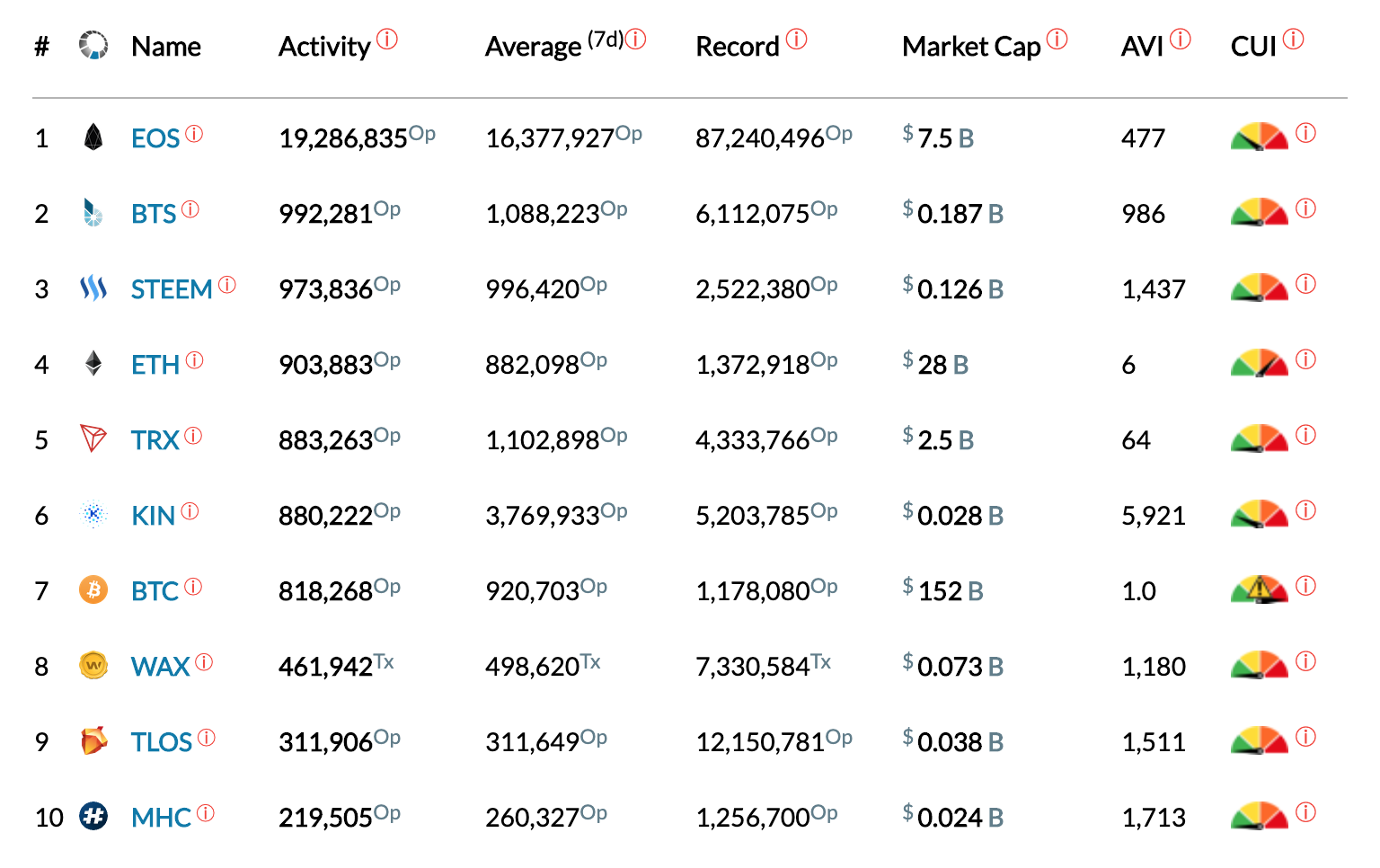 Dan Larimer, Chief Technology Officer of Block.one, noted in his keynote address that 48% of the daily active users on blockchains use EOS. The blockchain also has a growing and thriving dApp ecosystem, and according to DappRadar, 5 of the 8 most popular blockchain dApps are currently on EOS.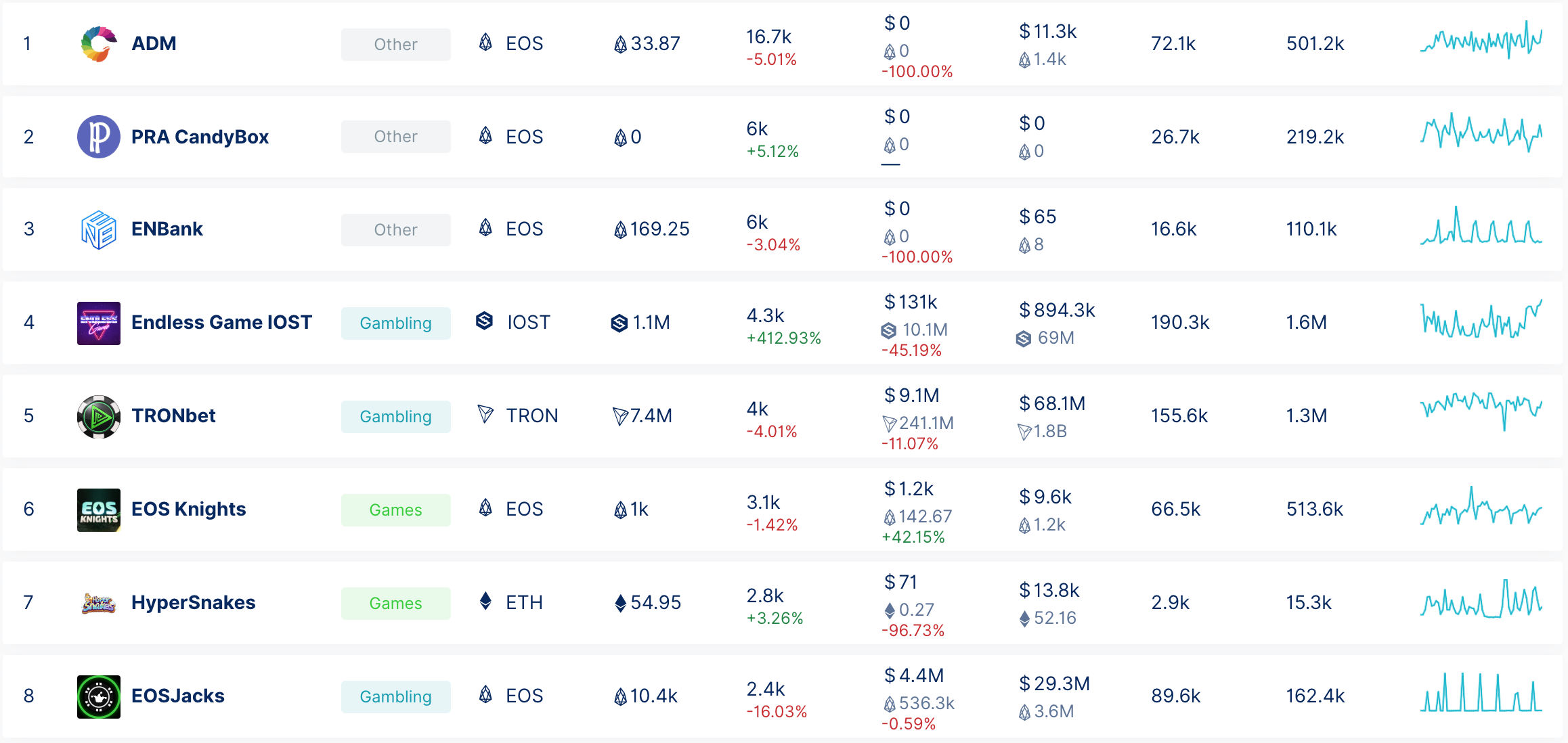 EOS' market performance is less exciting. The coin is down 50% versus bitcoin since its mainnet launch, but is up nearly 30% so far in 2019.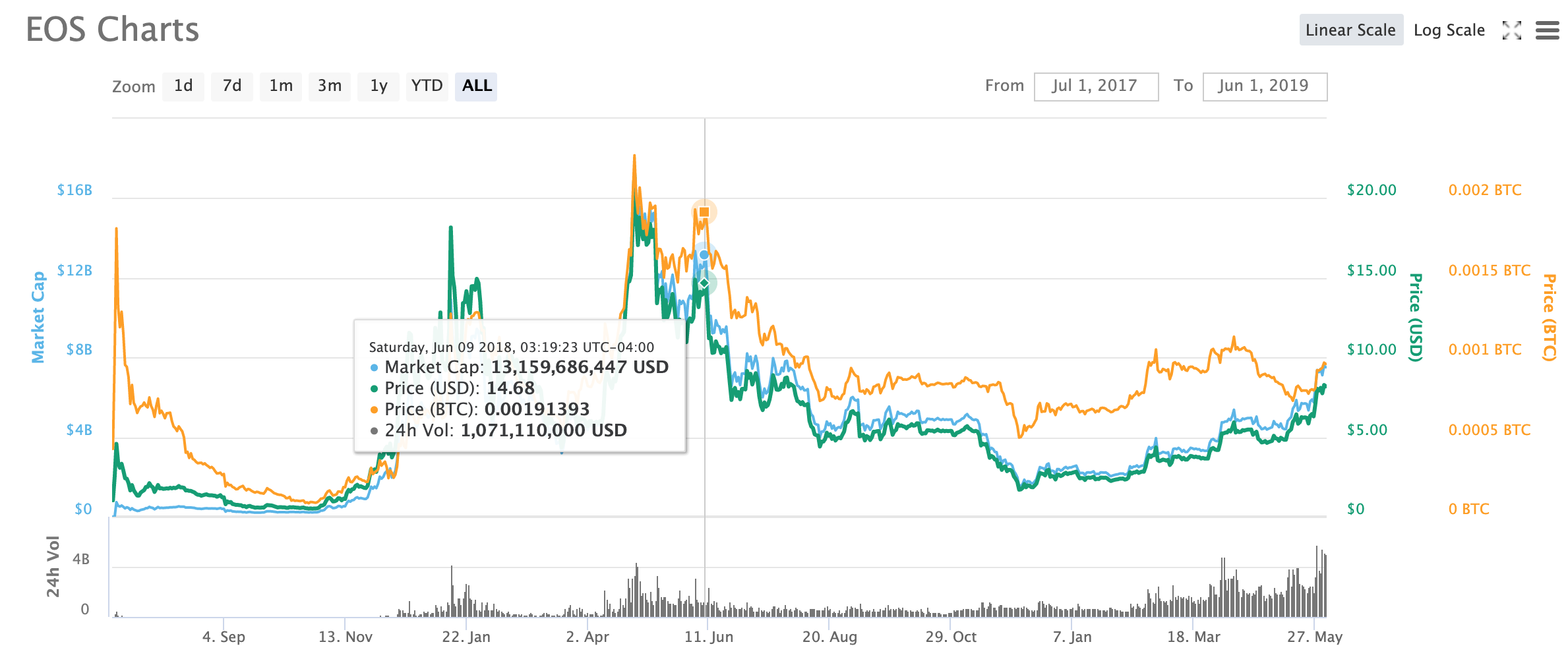 Coin network participation has also increased substantially over the year. When the blockchain was launched, only 10% of tokens were staked on the network. At the time of writing, nearly 50% of tokens are staked,, and over 30% of token holders are actively voting for block producers.

The community has also developed other salient features to the blockchain, including an official resource exchange marketplace, more user friendly wallets, and a token leasing service called Chintai, all of which have contributed to a more developed ecosystem.
In terms of trading, EOS also secured the Holy Grail of exchanges earlier this week: Coinbase. This doesn't come as much of a surprise, since the market's fifth largest currency is listed on most big exchanges, and is one of the most popular assets to trade on BitMEX.
Today the company has now made what they've deemed as the biggest announcement since their mainnet, and we correctly predicted the launch of a social media platform on EOS last week.
The announcement of Voice is not much of a surprise. Dan Larimer, Block.one's Chief Technology Officer, was previously involved in SteemIt – another social network on a blockchain. Voice will have significant competition in the space with Kik Interactive running a social network that uses KIN coin, and Facebook preparing to launch their own stablecoin.
The event also included an announcement that Coinbase will support an education program called "EOS Earn," where users will be rewarded with EOS for learning about the cryptocurrency. Coinbase has already launched similar education projects for other cryptocurrencies.
It was also revealed that EOSIO2 will include EOS VM and support WebAuthn. According to Larimer, the single biggest bottle neck on blockchains is the speed of which you can execute smart contracts, and EOS VM will be able to launch WebAssembly twelve times faster than it could one year ago.