Two Percent Of All Ether Now Locked In Maker Contracts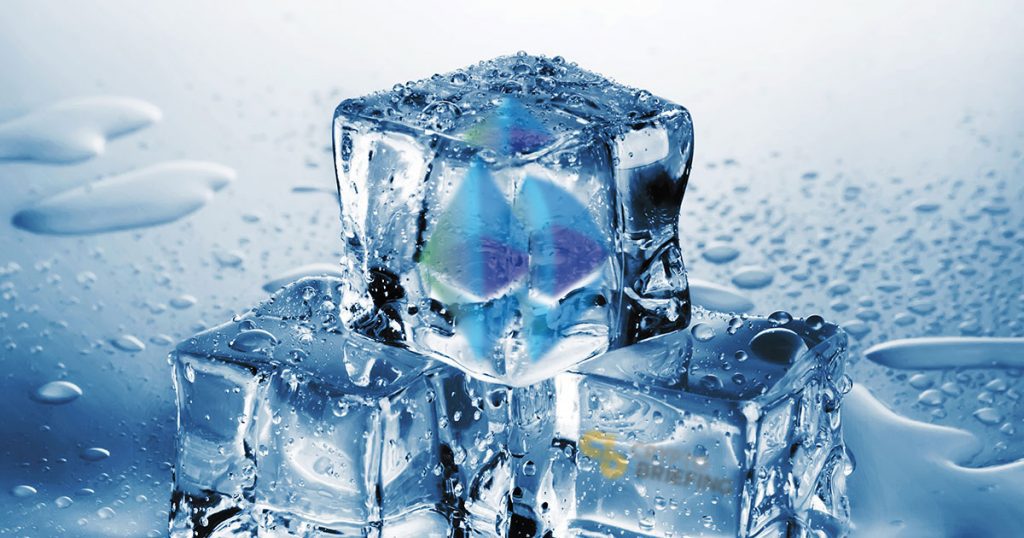 The amount of Ether (ETH) stored in Maker contracts has reached unprecedented levels, with nearly 2% of the entire ETH supply now locked into the ecosystem.
Rising demand for DAI stablecoins has seen MakerDAO's collateral quintuple in the past seven months. On July 8th, there was roughly 328,000 ETH locked in the system, a figure which doubled by the beginning of September and surpassed 1.8M by the end of 2018.
This trend has continued well into the new year. Nearly 300,000 additional Ether tokens were deposited in January and February, reaching a total of 2.1M ETH by the close of March 4th.
With more than 105M Ether tokens in circulation, this means that 2.02% of the entire Ether supply had been deposited in Maker contracts to mint Dai by the time of writing.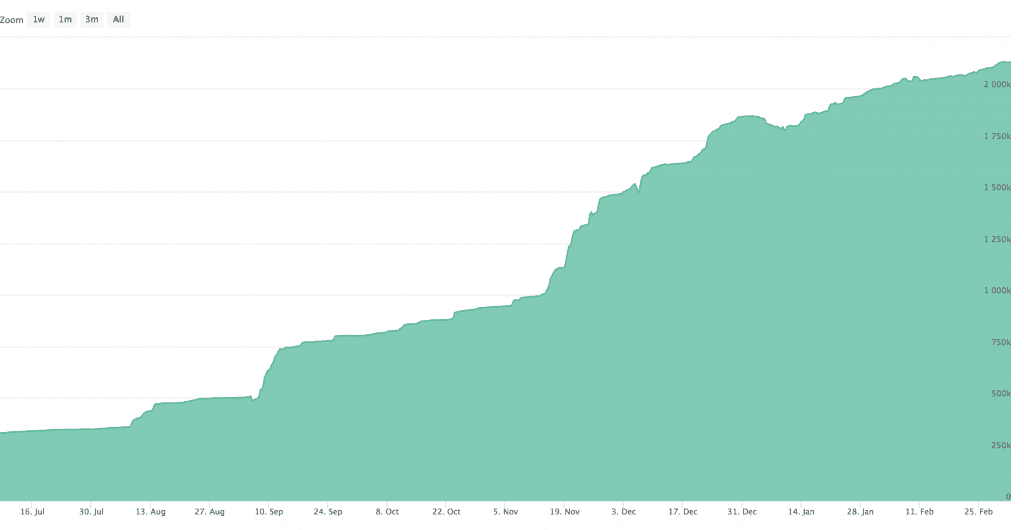 ---
What is Maker again?
MakerDAO is one of the most complex smart contract projects. At the most basic level, it's an Ethereum-based stablecoin provider.
Dai tokens are pegged to the value of the US dollar at a 1:1 ratio. But unlike Tether (USDT) or USDC, which are backed by actual USD deposits in a bank account, Dai is backed by collateralized cryptocurrency.
Users deposit ETH into a Maker smart contract, receiving Dai based on the dollar valuation at the time of the deposit. This is held as a collateralized debt position (CDP). The system prevents Dai falling below $1 by auctioning off Ether CDPs to buy Dai from the open market, and Dai holders can redeem their tokens for ETH at any time.
Maker has been working on introducing other forms of collateral to make Dai a multi-collateral backed stablecoin. Although the next assets are likely to be other cryptocurrencies, they also intend to collateralize real-world assets sometime in the future.
---
Made for the market conditions
Market conditions soured in late 2018, and the ETH price halved between July and September. Stablecoins such as Dai allowed cautious investors to preserve value in dollar-denominated assets without selling their crypto holdings.
Jumps in Ether deposits tend to coincide with falls in token price. The amount of ETH locked in Maker contracts increased from 940,000 to just under 1.5M ETH in November, as a 'crypto wipeout' flushed more than $100bn out of the market.
Soaring Ether deposits are good news, according to ConsenSys. The Ethereum-based venture firm believes increased "network effects" will likely stabilize the Dai value, allowing the token to be used as a method for ordinary payments.
"Each additional ether that is locked and added to the MakerDAO system increases the likelihood that other individuals will adopt Dai as the stablecoin of choice," ConsenSys said in a recent newsletter. "Network effects, in large part, determine how and what we define as money. Money is only valuable if we agree that it's valuable."
---
The author is invested in digital assets, including ETH which is mentioned in this article.