Ethereum Sets a New All-Time High Above $3,500
ETH's price rally continues, and it might be because institutions are buying.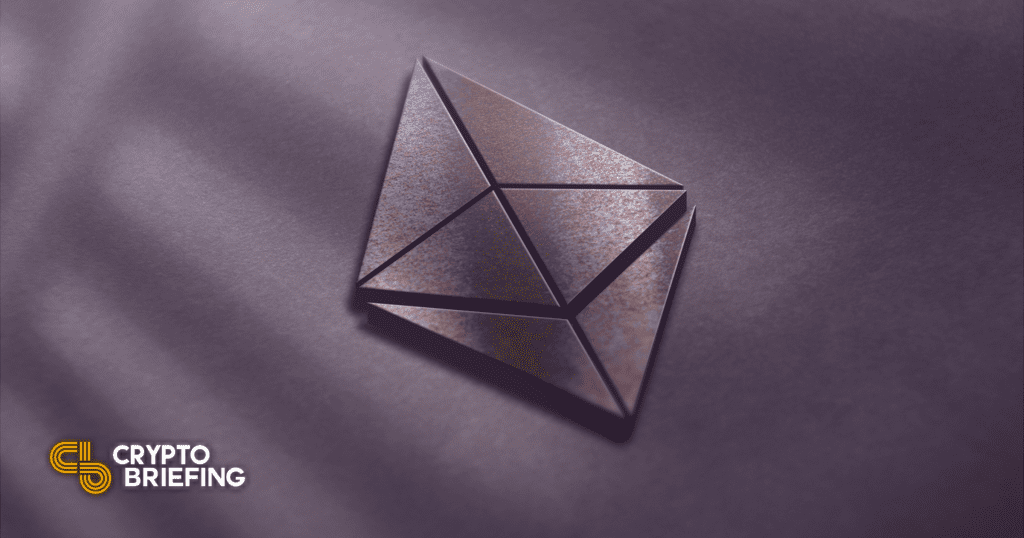 Key Takeaways
Ethereum's ETH currency has crossed $3,500 for the first time.
ETH has been outpacing BTC over the last few weeks. It's up 380% year-to-date and hit a ratio of 0.06 relative to BTC.
Data suggests that institutions are starting to accumulate ETH this year.
ETH has been on a tear over recent weeks, vastly outperforming BTC.
Ethereum: The $400 Billion Asset
The number two crypto hit a new all-time high above $3,500 this afternoon, putting its market cap at $405.5 billion. According to data from Asset Dash, it's closely trailing JP Morgan & Chase, whose market cap is currently $465.2 billion.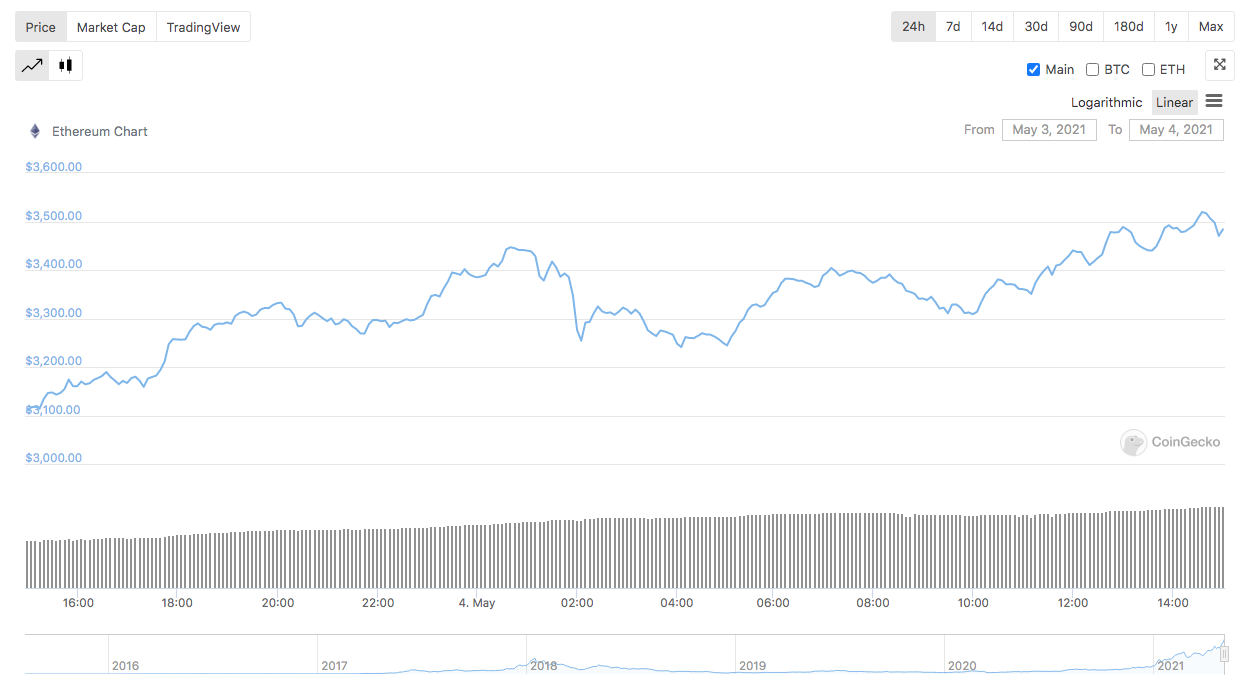 Ethereum has enjoyed a breakout year registering gains of 380%, but its run has intensified in the last few weeks. It's hugely outpacing Bitcoin, with the ratio between the two assets now at 0.062. Some Ethereum devotees have even called for "The Flippening" later on this year, a hypothetical event that would see Ethereum overtake Bitcoin in market cap.
For that to happen today, the ratio would need to be closer to 0.16, with one ETH priced at about $9,050.
Though Ethereum is some way away from overtaking Bitcoin, it's currently in its strongest period of growth since it launched in 2015. The NFT space has seen widespread mainstream adoption in 2021, while DeFi contains $76.73 billion in total value locked, according to DeFi Pulse.
Another key factor for Ethereum's recent strength is the growing interest in ETH among institutional investors. In a note titled "The Rise of The Institutional Adoption of Ethereum," Eliézer Ndinga, a senior research associate at 21Shares, pointed out that the number of wallets holding more than 10,000 ETH has significantly increased recently. He wrote:
"We are witnessing the early innings of institutional adoption beyond Bitcoin with Ethereum."
Ndinga also described Ethereum as "the most engaged developer platform" for DeFi.
Several major institutions have made clear moves towards adopting Ethereum and its native asset in recent weeks. Rothschild Investment Corporation recently made a $4 million ETH investment, while the European Investment Bank has started issuing digital bonds on Ethereum with the help of Goldman Sachs, Banco Santander, and Société Générale. Earlier this year, CME Group, the world's largest derivatives exchange, listed ETH futures.
According to Ndinga's note, Ethereum's forthcoming move towards Proof-of-Stake will also benefit institutional adoption, since climate risks like those associated with Proof-of-Work are "dominant topics amongst asset managers."
In addition to its Proof-of-Stake merge, tentatively scheduled to go live later this year, Ethereum will introduce its EIP-1559 proposal on Jul. 14. Described by EIP-1559 coordinator Tim Beiko as an "ETH buyback" proposal, the update will increase the scarcity of ETH by burning a portion of the gas fee with every transaction, potentially making ETH a deflationary asset.
Once EIP-1559 ships, it could usher in a further wave of institutional adoption.
Disclosure: At the time of writing, the author of this feature owned ETH and several other cryptocurrencies.