Ethereum's Final Testnet Goes Live, Marks Three Months Until Eth 2.0
Ethereum's Medalla testnet marks the last steps leading up to Eth 2.0's public launch.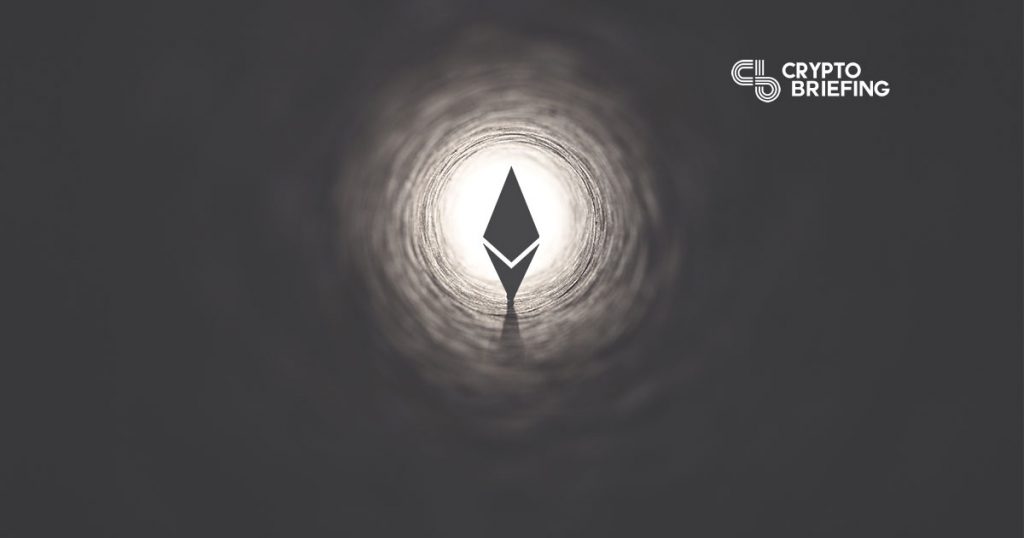 Key Takeaways
Ethereum's Medalla testnet went live on Aug. 4 at 1 PM.
Validators are using the testnet as a "dress rehearsal" for Ethereum 2.0's mainnet launch, expected in November.
This testnet does not involve real value; users who want to earn rewards right now should use another blockchain.
Ethereum developers have launched the Medalla testnet, which is the last testnet prior to Ethereum 2.0's mainnet launch.
The testnet went live on Aug. 4, 2020, at 1 PM UTC. Node operators staked sufficient ETH to activate the network one day prior to launch: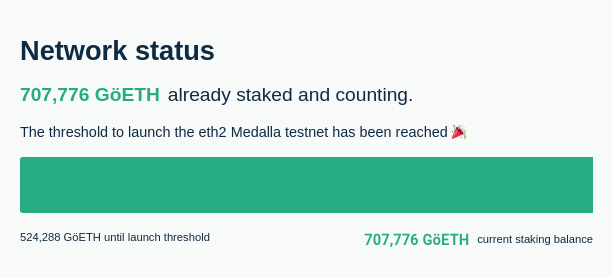 Why the Ethereum Testnet Matters
Ethereum 2.0 will be a significant upgrade. It will improve Ethereum's scalability and efficiency, and it will offer staking rewards to all users.
The Medalla testnet matters because it includes many of Ethereum 2.0's key features in a real, working environment. Ethereum developer Danny Ryan wrote in his latest update:
"The launch of Medalla is a huge milestone in the development of eth2 – if Medalla proves stable, mainnet launch is next – and represents years of hardwork by countless engineers, researchers, and community members. We hope you are as excited as we are :)."
The Medalla testnet does not handle any real value (or real ETH), and it does not yet allow validator nodes to earn a profit. Instead, it is being used to organize Ethereum validators as a practice or "dress rehearsal" for Ethereum 2.0's mainnet launch.
The mainnet launch is currently projected for November.
Five different clients are powering the testnet: Teku by ConsenSys, Prysm by Prysmatic Labs, Nimbus by Status, Lodestar by ChainSafe Systems, Lighthouse by Sigma Prime.
Want to Participate?
Ethereum users who want to run a validator node will need to follow a technical process and keep their node constantly online. They will also need to obtain testnet ETH from faucets such as Slock.it or Mudit (or directly from client developers on Discord).
General users who want to stake ETH without running a node should join a third-party staking pool such as Rocketpool. These services will manage your stake for you for a small fee. You will not be required to invest a minimum amount of ETH, and you will not need to stay online. This simplifies the staking process greatly.
Many other platforms also offer staking, including Cardano's new Shelley mainnet, as well as Tezos, Cosmos, TRON, and Algorand.
More generally, yield farming on Ethereum provides a way to earn investment interest before Ethereum 2.0's launch.