Electroneum Wants To Be The Next PayPal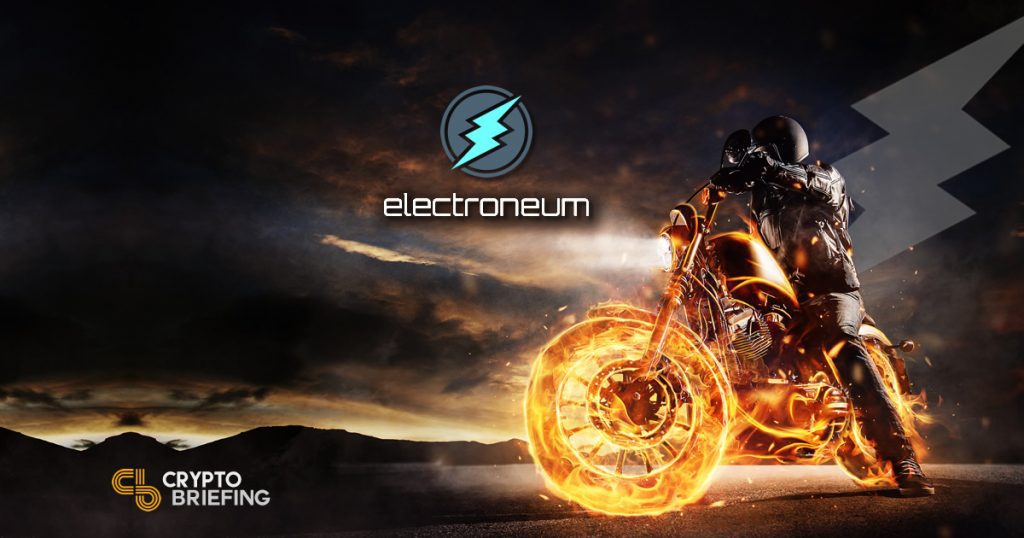 The instant mobile payment platform Electroneum (ETN) is ambitious: it wants the world and it wants it now. So it seems with its latest announcement that it hopes will improve ETN adoption, to turn it into one of the world's largest payment solutions.
Electroneum announced earlier today it would be kickstarting a new recruitment drive to encourage vendors onto the ecosystem. Using an advertising campaign, the ETN core team argue they can convince more merchants to sign up.
Electroneum's CEO and Founder, Richard Ells, highlighted that one of the key benefits would be access to a customer base with a multi-million dollar value. "There are 2.5m Electroneum accounts with a total of $150m worth of ETN waiting to be spent," explains Electroneum CEO and Founder Richard Ells.
"What retailer wouldn't want to be able to tap into that?" he added.
---
What is Electroneum?
Electroneum is a payment solution. Whereas similar cryptocurrencies like Bitcoin (BTC) or Litecoin (LTC) rely on a wallet-based infrastructure, ETN is designed to be accessed from mobile phones. Users can hold tokens as well as send and receive transactions with one another through the Electroneum app. This lowers the barrier to entry for the less tech-savvy and complements existing financial infrastructure where phones are already used as a payments tool, especially in parts of Africa.
Although based in the UK, Electroneum's primary user base is out in the developing world.
Crypto Briefing has looked at the Electroneum project before. The project brought out a whole host of new KYC (Know Your Customer) requirements, which they said could potentially lead to app users being able to purchase age-restricted items – like alcohol – without needing to provide any further proof of identity.
The project was forced to make a U-turn during the summer when a plan to become an ASIC-resistant network went awry. A sudden collapse in hashrate, the number of transactions confirmed by miners on a blockchain, made the network less secure and effective.
As a payments network, the team promised instant payments. A deeper inspection revealed that the API actually sends a message to the receiver, saying funds are on their way.
---
ETN adoption: what we've been waiting for?
As well as the new vendor drive, Electroneum is also looking to ramp up the number of consumers on the network. The project is currently in talks with mobile operators, who can help integrate the payment platform into their networks.
Ells hopes that strong partnerships will lead to a significant increase in Electroneum users: "Once our deals with these mobile companies are over the line, they'll start encouraging their users to download our app and start mining ETN".
"When that happens and we have people using ETN on a regular basis, they'll start looking for other places to spend their ETN", Ells added. "We'll become an established means of digital payment just like PayPal or ApplePay. Then the world's our oyster!"
ETN adoption will get the platform somewhere towards fulfilling its imperial dreams. Other projects exist however. Dash (DASH), a rival payment network, has also set its sites on the developing world and has made significant inroads into South America.
Electroneum will need to have real fire in the belly if it wants to take on PayPal… and beat it.
The author is invested in BTC, which is mentioned in this article.