Electroneum: Instant Results, But NOT Instant Payments...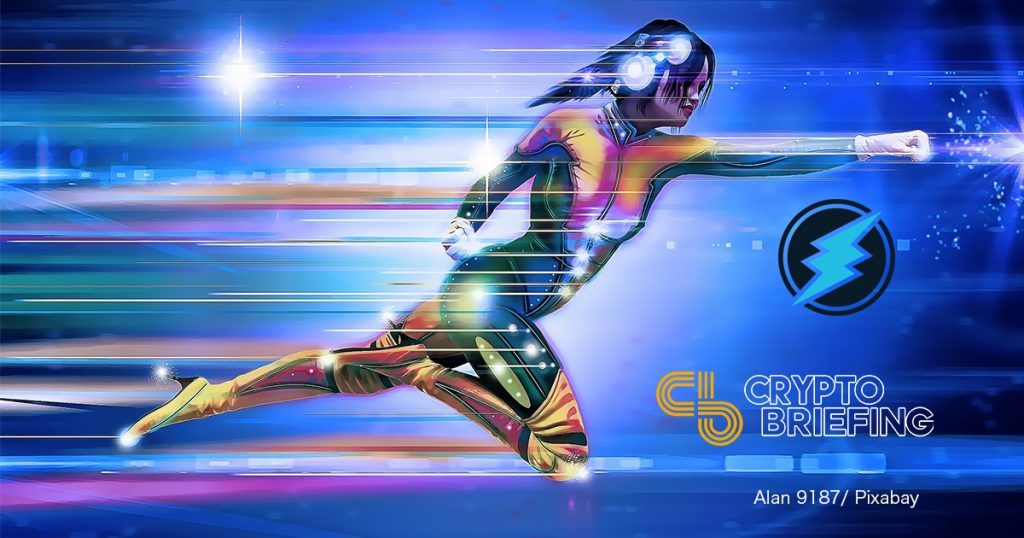 Electroneum had two spectacular days on the cryptocurrency market after launching the beta of its instant payments processor earlier this week, recording a 31% jump in market values. But is this the instant payment system that can change the world?
The development team took a full year from the soft launch of the concept to the actual beta test launch of the Electroneum Instant Payment API yesterday. You can download the smartphone app from the Apple Store and Google Play, and the vendor api is available here.
https://vimeo.com/289924878
Electroneum Reaches 1 Million Downloads
That year of development has given Electroneum a chance to build a userbase and a convincing marketing plan that it claims have resulted in more than 1 million app downloads and a retention rate to rival Instagram. That's a catchy statistic, but ultimately meaningless unless people start sending funds and merchants employ the API.
Electroneum is a relatively elegant concept: an API that makes integrating cryptocurrency payments easy. It works in conjunction with PayPal or Stripe, so it can be spliced together with some of the world's most recognisable payment processors via an app designed for the general public.
A Simple Smartphone Payment System
Simplicity was the big goal and the User Interface on the smartphone app looks like a solid solution for peer-to-peer payments. Developers chose an API system for payments in lieu of the long wait times for transactions directly on the blockchain.
The system is aimed at mass adoption and designed to bring basic personal finance to the developing world. But, if instant payments sound too good to be true, that might be because they are.
Illusion of Instant Transfers
Electroneum runs on a blockchain, which means that instant payments are anything but. Instead, the API sends a message to the vendor that the funds are on the way, allowing them to process the transaction "as if" the transaction were instantaneous.
Everything is confirmed, there's no waiting around for confirmations and the API checks the user's account to verify funds and create the illusion of an instant transfer. Is that enough to mark this blockchain technology from XRP, the newly formed Interstellar, Dash and most cryptocurrency wallets? That's a more complicated question.
Competition is Heating Up
Dash has made massive strides in South America of late, including penning a deal with KRIP phones to run a Dash ecosystem on its phones. Ripple has come back swinging after a tough few months and is looking to launch a series of financial services projects and more financial services projects are always just round the corner.
The 'instant transfer' aspect is the selling point, but is it enough? Perhaps if PayPal or Stripe adopt the system, but that bridge is still a long way off. Stripe has a heavy investment in Stellar and PayPal can pick and choose its partners. So Electroneum will have to be much better if it is to get that kind of business.
The beta version already features on a Point-of-Sale system in Egypt and vendors can incorporate the Electroneum API into their payment systems right now. But these are relatively small steps.
Odd Sales Technique For ICO
There are other doubts swirling round, particularly with the way affiliate marketing was employed to make the sales on the ICO back in November. With an army of internet marketers doing their own publicity, some of the claims to this point have been dubious at best.
That doesn't necessarily reflect badly on the finished product and Electroneum aren't responsible for the individual marketers, but the IM field is notorious for false claims. Early coin sales were as much about casuals falling for the emotional hook, rather than seasoned investors looking for a technical breakthrough.
Since the launch in November, many of the 7.94 million Ethereum ETN have found their way on to the open market and yesterday's action following the launch of the beta version stirred the pot again.
Electroneum ETN went from a market cap of $48 million to more than $68 million before declining again. Clearly, though, the launch went well and the API looks like it might find a home.
There's a long way to go on the app itself and Electroneum needs to convince the big guns that instant notifications, not instant transfers, are the answer to blockchain lag. A recent press release revealed that the company is looking for coders to make an ETN payment gateway for Woocommerce and Magento, among others.
It was a great day for Electroneum and the blockchain technology is working and going forward. But don't get too excited just yet, this isn't necessarily a golden ticket.
The author is currently not invested in any digital currency.