Everdragons Find Third Home On Tron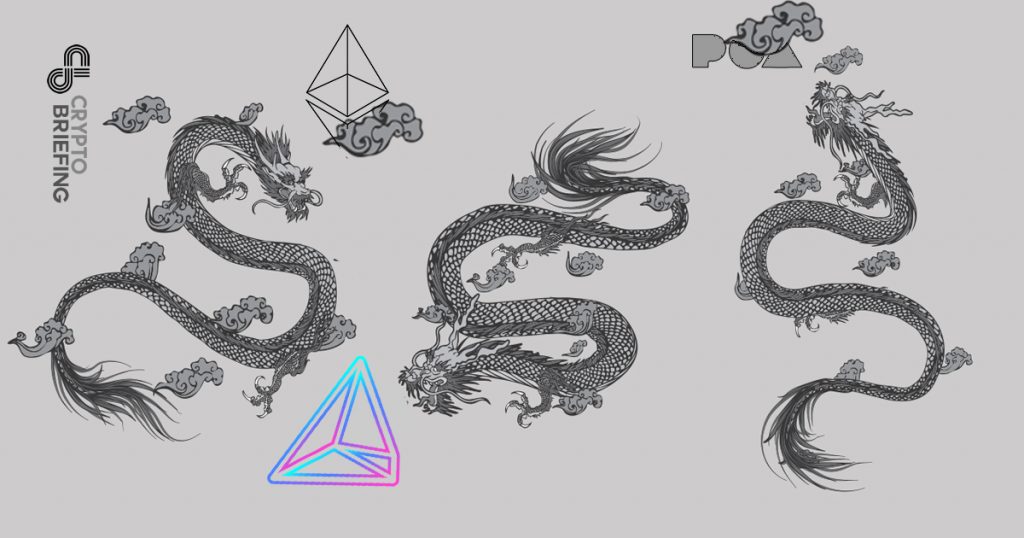 Tron is proving an attractive home for decentralized applications. The Everdragons platform, best known for the crypto collectibles of the same name, brought two of its dApps on the TRX network this week. The games, Goldmine and Territory, saw large jumps in throughput after the transition, with more than 14,000 transactions in 12 hours after launching on Tron.
Everdragons Co-Founder Jacqueline Hardy told Crypto Briefing:
Everdragons has integrated three blockchains: Ethereum, POA and most recently Tron. There are marketplaces on all three chains and games on POA and Tron. We [also] launched two new mini games on Tron last night and they have been received really well.
🔥 Last night Everdragons launched the first two games on #TRON

🤩 The feedback has been amazing

🚀 Over ⭐️14,400⭐️ transactions in 12 hours

🤑 We are filling the GOLDMINE prize pot with gold coins tonight!https://t.co/3WlvqJEuN8#TRX $TRX #DApps #WIN pic.twitter.com/YRNEZtONhy

— Jacqueline Hardy (@Jacqs_Hardy) January 4, 2019
---
Third Chain's The Charm
Everdragons first launched on Ethereum, until heavy congestion, high gas fees and sharding delays prompted the team to expand to the POA Network. But Everdragons had an eye on Tron all along. "We were also monitoring Tron and as soon as it was possible to launch dApps on Tron we set to work expanding to Tron," Hardy said.
As of Friday afternoon, Everdragons had 36 users on Tron compared to four on Ethereum.
---
Everdragons Is Bridging The Gap
To make it even easier for gamers to go chain-hopping, Everdragons has created bridges between the three blockchains. As a result, "players can move their dragons between chains at the click of the button," Hardy said said, noting that the triple-bridge technology is the first of its kind in the dApp space. Bridges connect ETH to POA, ETH to Tron and POA to Tron.
Everdragons' crypto-collectibles are actually ERC721 tokens, and Tron says it's the second main chain after Ethereum to support the protocol. The tokens are non-fungible, meaning "they are 100% unique in appearance with uniqueness guaranteed on chain," Hardy explained.
Each dragon has a unique DNA, molecules that are "embedded in the blockchain and can never be altered," according to the website, much like the "cattributes" of CryptoKitties.
Tron has had a busy start to the new year, with nearly two dozen new dApps added to the platform in the first week of 2019. The Tron network has been experiencing steady growth, with 83 dApps and more than 1 million accounts.
And with more than 2.5 million Facebook followers, we bet Justin Sun is counting dragons in his sleep.
The author is invested in digital assets, including bitcoin, which is mentioned in this article.