Fetch.AI Token Sale Raised $6M In Seconds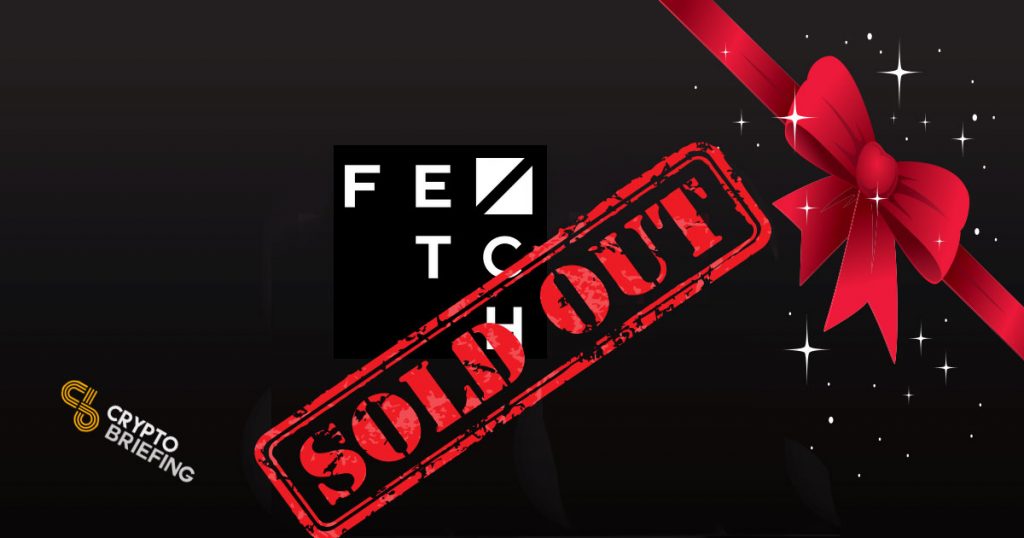 Binance Launchpad's second sale, Fetch.AI (FET), has just concluded within seconds of opening, suggesting investor demand for utility tokens has revived considerably.
More than 69M Fetch.Ai tokens were sold within twenty-two seconds of the token sale opening at 14:00 GMT on Monday. Binance founder and CEO, Changpeng Zhao, tweeted to say that within a matter of seconds – he says ten – they had already reached their quorum with orders from investors. It took approximately eleven minutes for Launchpad to process and confirm the orders.
It was over in a about 10 seconds. The queue was totally packed within seconds. The processing is just draining the queue slowly. Congrats to @fetch_ai !

— CZ Binance (@cz_binance) February 25, 2019
Investors could purchase FET at an individual price of approximately $0.08, at a minimum purchase amount at $20. The sale was conducted entirely in Binance Coin (BNB). In a note to crypto media outlets, Fetch.AI said 24,000 people pre-registered, with just under 20,000 submitting a bid; only 2,700 investors were able to participate.
Unlike the BitTorrent (BTT) token sale on February 1st, which had an individual buy cap at $20,000, Fetch.AI capped investors at $3,000. In total, more than $6M was raised for the project, which will go towards the development of the ecosystem.
"We're very pleased to have reached our target for the token sale in such a short time achieving a wide distribution of tokens with the intentionally modest individual cap," said, Humayun Sheikh, CEO at Fetch.AI
Fetch.AI is a digital infrastructure provider and data trading platform; FET tokens being the medium exchange. It acts as a platform for autonomous digital entities to transact with one another without human intervention. This, Fetch.AI says, makes them faster than any human-operated system, ideal for rapid micro-payments and data transfers.
This isn't the first time Fetch.AI has tried to raise funds from the public. The project went down the route of hosting an ICO last summer, opening the whitelisting process in September. This was delayed until today's sale.
Today's sale sees more than 11% of the circulating supply being sold. These will be distributed in 15 days' time.
CZ hopes to be able to hold sales on Launchpad once a month. Binance has breathed new life into utility token sales. Will the euphoria continue?
---
This article has been updated to include additional details and comment about the token sale.
The author is invested in digital assets, including BNB which is mentioned in this article.