BitTorrent Sale Shows ICO Demand Still Strong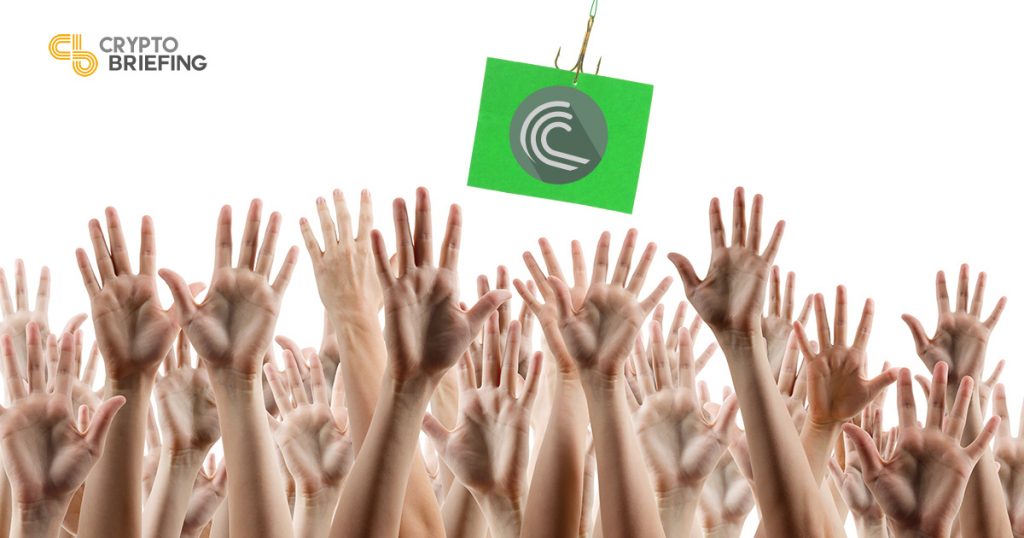 Until this week it would have been difficult to find anyone with a kind word to say about Initial Coin Offerings (ICOs). We've even heard some parallels between 2017's ICO craze and the ill-fated Fyre Festival, coincidentally in the same year. In both, many people bought into claims that were too good to ever be true.
But has the recent BitTorrent (BTT) public sale been a watershed moment? Tokens for the file-sharing network flew off the shelves, raising $7.2M for the project in a sale which barely lasted 15 minutes. Held on Binance Launchpad, a token sale platform, Changpeng Zhao ('CZ') claimed that had it not been for technical difficulties, the sale would have concluded, "in a few seconds."
This week's BitTorrent sale showed that token sales are still possible in an extended bear market. Formerly demoralized investors are still getting excited, and Binance Launchpad has announced a fresh sale for Fetch.AI, which will take place towards the end of February.
A few people on Twitter have said this could be the beginning of the "2019 ICO season."
---
The STO craze
Security token offerings (STOs) have been heralded as the "regulator-friendly" version of an ICO, solving the biggest problems for token issuances.
But in most jurisdictions, the only way an STO can be legitimate is by adhering to a set of financial guidelines that make the offering highly restrictive. In the US, most security tokens are issued under Rule 506(b), which limits the sale to "accredited investors" – a regulatory euphemism for the wealthy.
The SEC defines an accredited investor as an individual with a net worth of over $1M or an annual income at $200,000. To put things in perspective, the average median household income in the United States is roughly $55,000.
There are also very strict guidelines surrounding the actual hosting of an STO. Because the general public usually can't participate, sales may not be announced online, or in public forums. Brochures can be distributed in many jurisdictions, but only to potential investors which meet the criteria. The Monetary Authority of Singapore (MAS) recently halted one STO project for failing to comply with rules regarding publicizing the sale.
---
When is an ICO, not an ICO?
In the latter half of 2018, Crypto Briefing documented the decline of the ICO, which at the time appeared to be terminal. An investor-base that had collectively invested millions was becoming disillusioned, and there was a realization that a number of projects couldn't meet their promises.
ICO crowdsourcer Cofound.it closed its doors in September, complaining that the ecosystem had ultimately harmed investors. Ether (ETH), the principal asset for investment, plunged. Some analysts highlighted that because fewer people were participating in ICOs, the decline in demand created a fall in the price.
"What the retail market and the majority of institutional investors failed to realise is that there was only ever a very small number of projects where the token was essential," wrote George McDonaugh, the CEO of blockchain and crypto investment firm KR1.
Neither BitTorrent, nor TRON, nor Binance Launchpad, refer to the BTT public sale as an initial coin offering. It's the same with the upcoming Fetch.Ai 'token sale.' The term 'ICO' now has negative connotations, conjuring up fears of dishonesty and poor quality.
David Thomas, director of the crypto brokerage firm, GlobalBlock, agreed: "The term ICO has suffered over the last 18 months and with good reason considering the numbers of ICOs that were created, the sums of monies raised and then the subsequent realisation that a significant percentage of them were either scams or built on false promises."
"It is of no surprise that organisations that are credible to new entrants to the market are keen to now avoid this term," he added.
---
The 2019 ICO Season
The BitTorrent sale was not an unmixed success. Some skeptics have called the BTT token overpriced; others worried that the high caps allowed whales to take larger-than-fair portions of the token supply, freezing out smaller investors.
BitTorrent's former CSO, Simon Morris, told BREAKERMAG that there was "no way" TRON could handle the transaction volume required to tokenize BitTorrent. Like past ICOs, he worries that the line between marketing and reality had been blurred.
"But what's very clear is that they're going to say they're going in the same direction, come what may, because that's what Tron [sic] does…it's basically a marketing machine layered on a very thin veneer of technology."
Nonetheless, this week's sale shows there is still an appetite for token investments within certain sectors. And some lessons have been learned. Binance Launchpad requires all potential participants to first complete KYC verification, and it lists a whole host of countries – including the USA – whose citizens can't participate.
The technology is still new, with very few use-cases up and running; participating in crowd sales remains one of the few avenues open to members of the general public.
STOs may be too exclusive to replace ICOs. The BitTorrent sale could be the first of a new spate of utility token sales, in which anyone, regardless of income, can participate.
---
The author is invested in digital assets, including ETH which is mentioned in this article.