Fidelity Adoption Could Lift Crypto Boats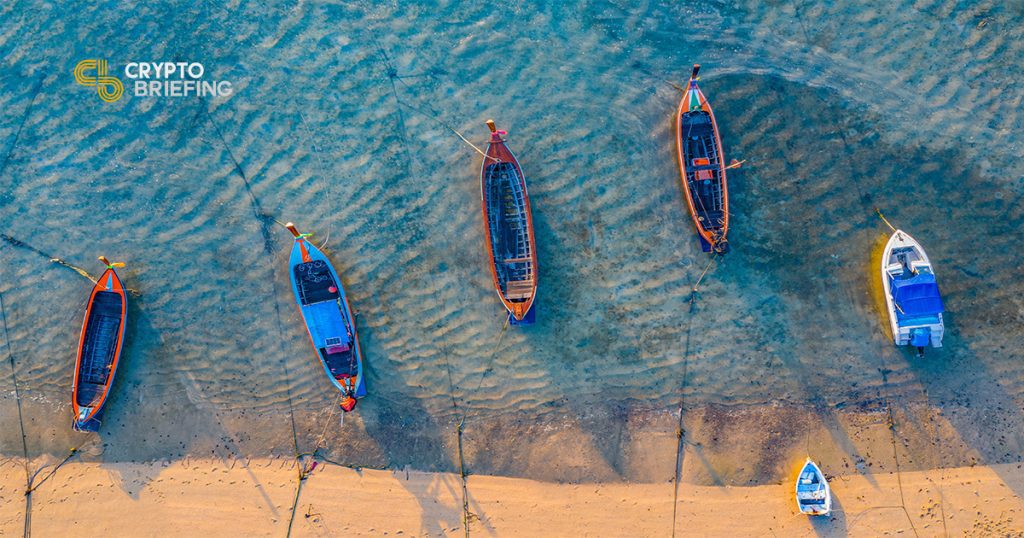 The ETF may be off, but institutional adoption is still trickling in. Fidelity Investments is reportedly planning to launch its Bitcoin custody service in the final month of Q1 2019, according to Bloomberg. The commitment from Fidelity is a rare feat for a big investor, amid the uncertainty stemming from other institutional products.
The news appears to be lifting all crypto boats. It's been a while since nearly all of the 10 cryptocurrencies have seen gains, and investors finally have something to cheer about. One of today's top performers is XRP, which most recently has rallied 9% to $0.31.
That's what I'm talking about. 🚀🚀🚀🌛

The article about @Fidelity from @business seems to be helping sentiment today. pic.twitter.com/hylMPbTjn2

— Mati Greenspan (@MatiGreenspan) January 30, 2019
---
Sign of Mainstream Adoption
Fidelity's crypto push could be the ticket to mainstream adoption and investment, especially as decentralized apps (dApps) continue to struggle with user numbers. A lack of adequate crypto infrastructure has kept big investors on the sidelines, but Fidelity offers them something unavailable from the likes of Coinbase — the muscle of a household name.
Fidelity will reportedly start by safeguarding BTC for institutional investors, like hedge funds. As a second act, they plan to launch a custody solution for ether. It's not the first piece of positive news that the crypto community has seen in a while but it struck a chord for what it could represent.
eToro Senior Analyst Mati Greenspan told Crypto Briefing:
The crypto market is extremely small at the moment compared to other markets. So the prospect of larger players entering the space is very exciting as it has the potential to lift adoption, volumes, and other metrics.
Fidelity, which boasts a seven-decade history on Wall Street, first announced its crypto business in October 2018, saying it would operate under the Fidelity Digital Assets umbrella. While custody is the early focus, they will also provide trade execution services to hedge funds, wealth management offices, and other big investors.
Fidelity Investments CEO Abigail Johnson, who is famous in crypto circles for mining BTC and ETH, said at the time that the firm's "goal is to make digitally-native assets, such as bitcoin, more accessible to investors."
---
March Madness
March is shaping up to be a big month for crypto. Not only is that when Fidelity's custody solution is scheduled to launch, but it's also when a former Wall Street trader expects to close a mega fund for crypto loans. With ICOs on the decline, crypto companies still need access to capital, and this product could help to fill that gap.
Michael Novogratz, now at the helm of crypto merchant bank Galaxy Digital, is reportedly raising a $250 million fund, the first round for which it plans to close in March. The fund will deliver USD loans to blockchain startups. Borrowers will be able to collateralize their loans with virtual currencies, mining equipment or other properties, according to the South China Morning Post.
The combined crypto market cap now hovers at $115.5 billion. Whether or not today's mini-rally reflects a minor ripple or a sustainable sea change, however, remains to be seen.
---
The author is invested in digital assets, but none mentioned in this article.