#FindSatoshi Campaign Raises Funds to Find Nakamoto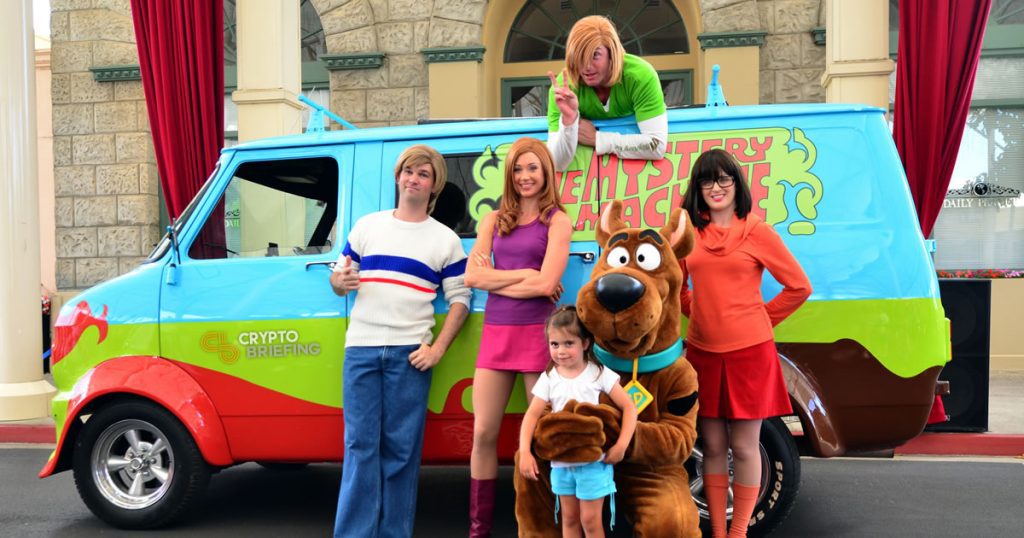 The hunt for Satoshi Nakamoto has stepped up a gear with the launch of a crowdfunding campaign to secure funds to find the elusive Bitcoin creator.
Estonian Bitcoin investor German Neff has launched the #FindSatoshi campaign to raise $224,000 on Russian site Boomstarter. In a few days, he has managed to raise almost 50% of the money. He plans to build a network of private detectives to trace the man, or woman, behind the infamous pseudonym.
Why Do We Need Nakamoto's Identity?
It goes beyond a search for the source of the Nile – just for curiosity's sake. Neff argues that it's essential, because Nakamoto holds 1 million Bitcoin. The founder could wreck the market with a single move if they dumped all of them on to the market in one fell swoop. That could send the price plummeting and is a very real risk if Nakamoto dies… and leaves the codes to his or her children.
"We, the international group of crypto-enthusiasts #Findsatoshi, are initiating an international search for the creator of Bitcoin, Satoshi Nakamoto," said Neff on the Boomstarter page. "The world needs to be sure that the cryptocurrency is not a global fraud."
"We, the fans of cryptocurrencies who sincerely believe in the ideals behind the digital money, should know who has more than 1 million coins in their wallet. And who could overthrow the market overnight, almost destroying it. At least one confirmed fact would be enough. There's just too much risk for a new economic paradigm.
"Satoshi needs to be found, and it is not just a trite curiosity. Now the market is on a fragile balance. For the further development of cryptocurrency, we need to know who created crypto and why?"
The Usual Suspects Are Still Possibilities
We have seen a number of false dawns on one of the greatest mysteries in cryptocurrency history. Australian Craig Wright claimed to be the creator, but was quickly discredited. Recently the spotlight fell on Bitcoin analyst and investor Gavin Andresen, but he denied any involvement.
Newsweek and Wired have taken turns to embarrass themselves with articles proclaiming the identity of Bitcoin's founder. Every time they have been proven wrong, or they simply couldn't prove the case at all. In Newsweek's case, it has led to a legal battle with Dorian Satoshi Nakamoto
Likely candidates included Hal Finney, a cryptography researcher who struck it rich with Bitcoin mining in the early days. He processed the first transaction and the story goes that he either helped with the troubleshooting in the original system, or he is Nakamoto – but Finney died in 2014.
Nick Szabo is another name that crops up regularly. He was involved with cryptocurrency from the start and the engineer produced a paper on 'Bitgold', shortly before Bitcoin hit the market in 2009.
Do We Really Know Anything About Nakamoto?
Nakamoto claimed to be a 37-year-old, living in Japan. He did not provide documentation in Japanese, though, and his working times simply didn't fit Asian daylight hours. The general consensus is that he was based in the Americas.
While these names circulate, there simply is no cast-iron proof. We also have to face the possibility that Bitcoin isn't the pure and clean cryptocurrency, created by a shadowy and benevolent individual. It could, in fact, be a test bed for a State-run cashless society and that discovery would cast a shadow over the entire industry.
"Was it really an enthusiast who gave the world an independent currency? Was it a group of people pursuing scientific or purely selfish purposes? Or perhaps Bitcoin is an invention of a large company or an IT giant that decided to take a new direction?
"Can Bitcoin be the state invention, created with the purpose to control all transactions? There are many assumptions as to who might be behind this, but neither theory has been confirmed."
Now Neff is determined to solve this mystery once and for all. After working on this for three years, he says this is the only way to know for sure.
The hunt will focus on Japan, New York, London and Russia.
Neff has worked tirelessly for three years to track Nakamoto down. Now, with a $200,000+ war chest on the way, the search just got serious.
The author is not currently invested in any digital currency.