Fox Unveils NFT Company, Blockchain Creative Labs
Fox announces an NFT company, launching with an animated series by Rick and Morty creator Dan Harmon.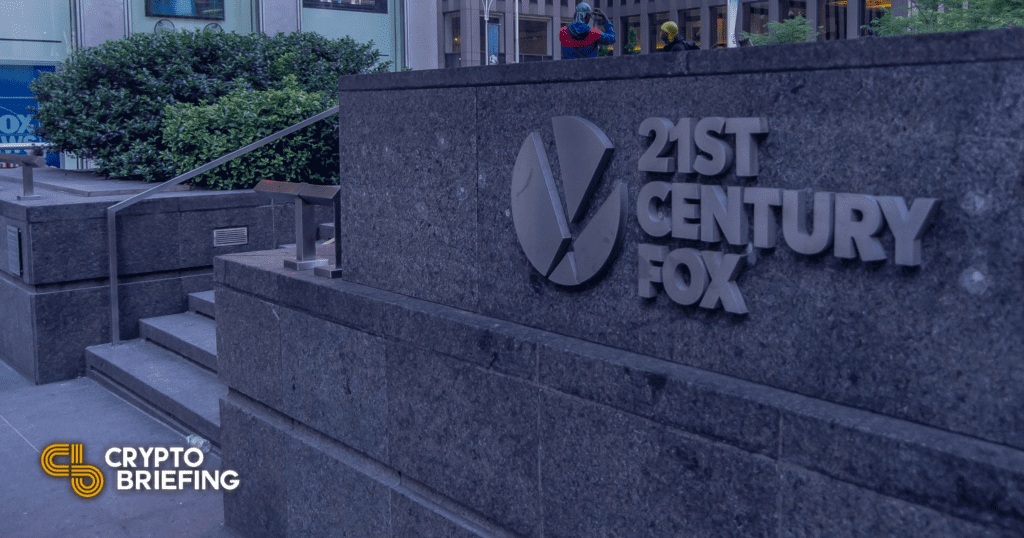 Leading American mass media company, Fox Corporation, is joining the crypto trend with an NFT business and "the first-ever animated series curated entirely on the blockchain."
Fox Bets on NFT Technology
Fox is breaking into the NFT space.
On Monday, the CEO of the entertainment firm announced that Dan Harmon's new TV series Krapopolis would be marketed and distributed through a new NFT company called Blockchain Creative Labs. Krapopolis will be a comedy set in Ancient Greece. The American broadcaster will launch a separate marketplace for selling digital items related to the show, such as characters, background arts, and GIFs, all of which will be available as NFTs.
Krapolis is the American broadcaster's big bet into a blockchain-based business model for marketing new content. In a presentation to advertisers discussing the move, Fox CEO Charlie Collier suggested that NFTs would benefit the company and brands they work with. He said:
"And just as we're doing this for our own animation, we will also help your brands connect directly with fans and enthusiasts through NFTs."
He added that Fox would "take advertisers into the world of blockchain-powered tokens, including NFTs."
The company's share price was unhinged by the announcement; FOX shares were last trading at $36.77 on NASDAQ. Fox is yet to share the details of Blockchain Creative Labs such as the launch timeline and blockchain the NFTs will be deployed on. To date, Ethereum has been the platform of choice for NFT creators, though sidechains and other scaling solutions have emerged in hopes of bringing the technology to mass adoption.
NFTs have had a breakout year so far, punctuated by Beeple's $69.34 million sale at Christie's back in March. Christie's is one of a handful of fine art institutions that's helped the technology go mainstream (Sotheby's, another famous auction house, has also organized its own NFT sales). Meanwhile, the world's top cryptocurrency exchange, Binance, will soon launch an NFT marketplace, suggesting the market could have further room for growth.