FTX the Fastest-Growing Crypto Exchange in 2021: Report
The exchange's 2021 spot trading volume increased 2,400% from 2020's numbers.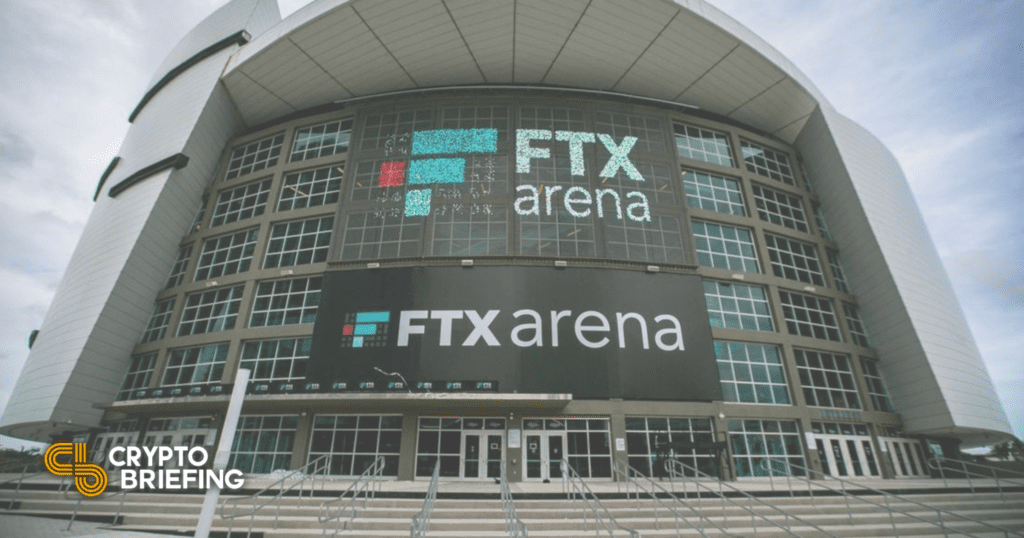 Key Takeaways
FTX has released an impressive end-of-year report for 2021.
The report concludes that FTX was the fastest-growing cryptocurrency exchange in 2021.
FTX's success is likely attributable to its aggressive fundraising and advertising campaigns.
FTX has released its end-of-year report for 2021, revealing it to be the fastest-growing crypto exchange over the past year.
FTX Growing Fast
2021 was a good year for FTX.
The third-largest crypto exchange released its end-of-year report Tuesday, revealing itself to have been the fastest-growing crypto exchange over the past year. In a chart outlining relative growth since the start of 2020, FTX has outpaced every other major crypto exchange, growing almost 600%.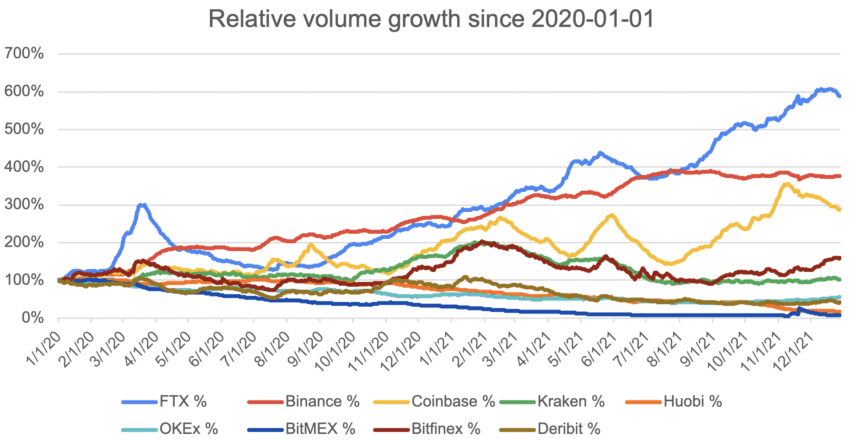 By comparison, the current largest crypto exchange, Binance, grew approximately 380% in the same period. Coinbase, the largest crypto exchange in the U.S., came in third, with just under 300% growth.
Also detailed in the report were FTX's spot trading volumes. The exchange facilitated an immense $719 billion worth of spot trades throughout 2021, a 2,400% increase compared to 2020's numbers. The report states that the increase in spot trading can be attributed to the dramatic uptake of FTX's spot margin market launched in Dec. 2020. According to the report, the exchange's spot margin market is now the largest peer-to-peer borrowing and lending market in the entire crypto industry.
Along with surging growth and trading volumes, FTX's user base has similarly increased. The exchange currently has over five million active users, with registrations soaring 1,500% over the past year.
2021 was also an important year for FTX's fundraising. The exchange raised more than $1.4 billion over several raises from notable investors such as Sequoia, Paradigm, SoftBank, and Tiger Global. At the end of the year, FTX also agreed to raise an additional $800 million, which will put the exchange at a $32 billion valuation going into 2022.
FTX's parabolic growth can in part be attributed to its 2021 advertising campaign. Throughout the year, the exchange entered into several partnerships and naming deals with sports personalities and teams, including Major League Baseball, esports organization Team SoloMid, and NFL quarterback Tom Brady. FTX's aggressive advertising is set to continue into 2022, with a planned halftime commercial during Super Bowl LVI on February 13th.
Disclosure: At the time of writing, the author of this piece owned FTT and several other cryptocurrencies.