It's All Fun and Games Until Ethereum Gets Congested
The high activity on the Ethereum network took many victims. From traders, investors, to crypto businesses, everyone attempted to leave the blockchain in search for safety. Those in the crypto art space, however, were left behind.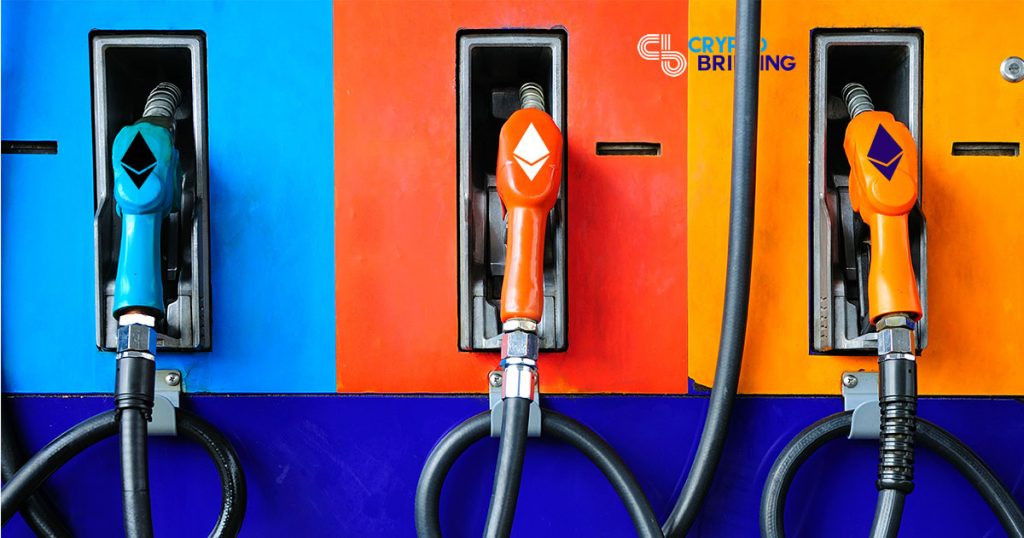 As crypto investors fled Ether for stablecoins and cash en masse, Ethereum's gas prices skyrocketed. Meanwhile, those in the crypto art and gaming space suffered.
Now, they're looking for alternatives.
NFT Projects Build a Congested Ethereum
It doesn't matter if you're entering Ethereum to buy your first CryptoKitty or leaving to preserve your wealth: the number two blockchain doesn't scale.
The issue has been ongoing, of course. Still, the latest activity has had dramatic effects on the non-fungible token (NFT) space. One of the most popular games on the Ethereum network, Gods Unchained, had to adjust.
In a blog post on Mar. 16, they wrote:
"A global market disruption has led the Ethereum network to become extremely congested. This is not a regular event, and we expect things to normalize after the initial market spike dissipates. Gas prices are at an all-time high, leading transactions to get stuck when users attempted to fuse cards."
The game rewards players with core cards. When a player earns enough cards, they can fuse them and sell them. This feature is part of Gods Unchained's "play to earn" initiative. Due to ongoing congestion on Ethereum, however, the team has had to turn the feature off.
Rarible users have also reported issues when buying, selling, and posting tokenized art on the platform. "It's cuz all the traders are bogging up the network because the financial world is topsy turvy," one user said. The same user also indicated that cheaper transactions, like those needed for crypto art, "either fail, get stuck, or [are] dropped."
While waiting for a more permanent solution, many blockchain-based gaming and art platforms have combined decentralized and centralized technologies. Axie Infinity, another top crypto game, has been following this strategy for some time. The COO Aleksander Leonard Larsen told Crypto Briefing that:
"When Ethereum is congested, we see a lot less activity on-chain, but to be honest, it is not so important to us. We realized a long time ago that Ethereum does not make much sense for games."
Instead, Axie Infinity secures in-game assets on the Ethereum blockchain. The gameplay is housed off-chain on a centralized server.
Larsen explained that his team is actively looking for "a production-ready [layer 2 solution] specialized in games.
Dapper Labs Announces NFT-Specific Blockchain
Launched in September 2019, Dapper Labs' Flow blockchain set out to solve scalability issues facing the digital collectibles space. The project's CryptoKitties product was so popular in December 2017 that it singlehandedly slowed the entire Ethereum network.
The team introduced Flow Playground earlier this month to help onboard developers and experiment with the blockchain.
Co-creator of CryptoKitties and CTO of Dapper Labs, Dieter Shirley, told Crypto Briefing:
"The Flow Playground is our first public incarnation of Flow, and gives developers a preview of what they can expect to see from Flow."
Shirley said that the team is building a blockchain to give developers the tools they "wished" they had when making CryptoKitties and Cheeze Wizards.
For third parties, like OpenSea, a marketplace for NFTs, the initiative has been a welcome development. "As far as I've seen," said CTO of OpenSea, Alex Atallah, "the Playground is the easiest way to deploy a smart contract and share it."
OpenSea was also purpose-built following CryptoKitties' popularity. At its peak, Atallah explained that when Ethereum became congested, users had to pay high gas prices. Since then, they have been keeping close tabs on alternatives like Flow.
Attracting one of the largest developer communities away from Ethereum, however, will be no easy task. This divorce is made harder by the fact that Flow is written in different programming languaged called Cadence.
The new programming language means developers would have to rewrite Ethereum smart contracts written in Solidity.
For Devin Finzer, the CEO of OpenSea, this isn't an issue. He told Crypto Briefing that "Cadence is pushing the field forward" for programming patterns in the asset ownership space.
Others, like Axie Infinity's COO, are pressed for time and need products like Flow to be available immediately.
"We are not ruling out Flow at this stage, but I don't see them being ahead of the pack at this time," said Larson. This skepticism is due primarily to the fact that the blockchain has yet to launch fully.
Leaving Ethereum is also difficult for many crypto projects that have established links with the fast-growing DeFi space.
For Axie Infinity's part, many players can easily leverage Uniswap, a DeFi liquidity pool. Users have, for example, created a pool for Axie tokens, called Small Love Potion (SLP). These are the rewards for in-game battles.
All Roads Lead to Ethereum 2.0
Betting on an alternative blockchain like Flow is also a bet that Ethereum 2.0 may never arrive. If it does, it might be too late. Shirley said that though he has "a lot of respect" for the developers building Ethereum 2.0, he is tired of waiting. He added:
"It was two years away when we launched CryptoKitties (two years ago), and it still isn't ready today."
Rumors indicate Phase 0 of Etheruem 2.0 will arrive this year. This first step will usher in a parallel proof-of-stake (PoS) blockchain alongside the current proof-of-work (PoW) mechanism. The transition will reportedly improve security and scalability in the network—put otherwise, a less congested Ethereum.
Beyond that, however, the full completion is still unknown.