Gaming Veteran Atari Is Moving to Ethereum Layer 2
Atari is staying ahead of the crypto curve. The video gaming company is partnering with Polygon to run NFTs and token products on Layer 2.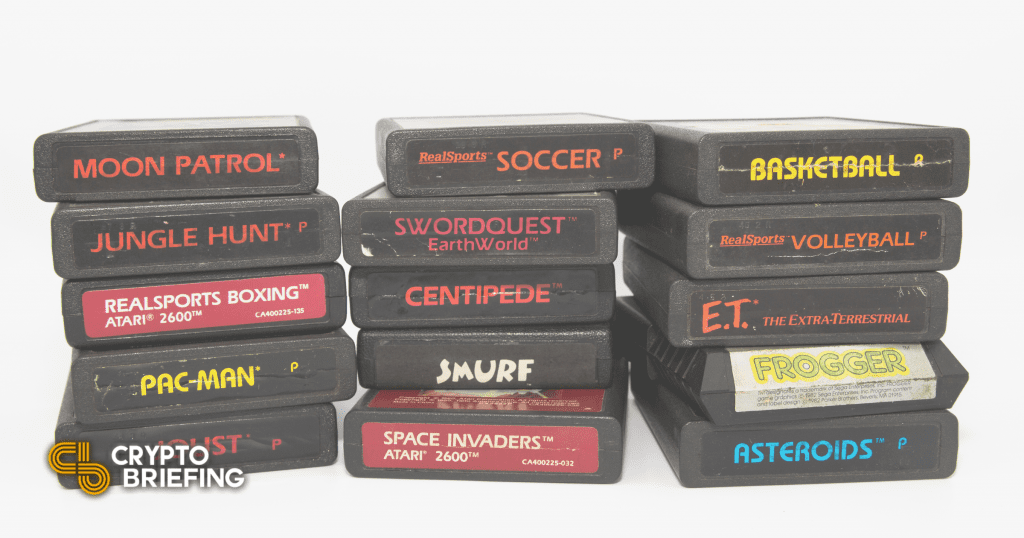 Key Takeaways
Atari is partnering with Polygon to build on Ethereum's Layer 2.
The company hopes to be able to mint NFTs and scale ATRI by leveraging Polygon's high speed and low fees.
Atari has taken a deep dive into the Ethereum world in recent months, launching its own ERC-20 token and running a virtual world in Decentraland.
Layer 2 has a new arrival: Atari.
Atari Eyes Layer 2
The video game developer is teaming up with Polygon, a scaling solution that recently rebranded from Matic Network.
Frederic Chesnais, CEO of Atari, said of the update:
"We are thrilled to announce our partnership with Polygon, whose layer 2 solution will allow us to provide our users with the best possible experience when interacting with the Atari Token and our blockchain-related products."
By moving onto Layer 2, the company hopes to make its ATRI token more scalable. The move should also give Atari's users easier access to NFTs and other token-related products. The team has confirmed its plans to launch an NFT minter using Polygon's network.
Polygon uses the Plasma framework to run the Polygon Bridge, which acts as an additional sidechain to help scale Ethereum. It runs its own Proof-of-Stake mechanism, with plasma checkpoint nodes running across the network. It facilitates faster and cheaper transactions than the main chain and can process up to 65,000 per block.
Polygon has been particularly popular with betting and gaming apps. Already, it has partnered with Polymarket, Decentraland, and Aavegotchi.
Polygon's co-founder and COO Sandeep Naiwal said that "the future of consumer-friendly blockchain products" like NFTs will run on Layer 2. Speaking on the Atari partnership, he added:
"We're delighted to partner with Atari to explore ways to add utility to its entertainment ecosystem and develop ways of capturing the full value of Atari Token and supplementary products, operating on Polygon's scalable network."
Gaming Titan Adopting Ethereum
The Polygon move is yet another sign that Atari is ready to adopt Ethereum as soon as possible.
Last month, Crypto Briefing revealed the news that Atari was linking up with Decentraland. Atari classics like Pong and Break-Out! will be available in the virtual gaming world, and ATRI will form part of the game.
The U.S. company successfully launched its ATRI currency in November of last year. ATRI is an ERC-20 token that can be traded on Ethereum. It has a market cap of around $61.7 million, according to CoinGecko.
Atari launched in 1972 and pioneered the earliest video game consoles. With the move to Layer 2 Ethereum, it's arguably the first major player in the video game sector to place its bets on crypto's future.
Disclosure: At the time of writing, the author of this feature owned ETH, AAVE, and a number of other cryptocurrencies.