Gnosis Safe Onboards Yearn, SushiSwap for Gasless Governance
Ethereum multi-sig wallet has onboarded top DeFi applications for off-chain voting.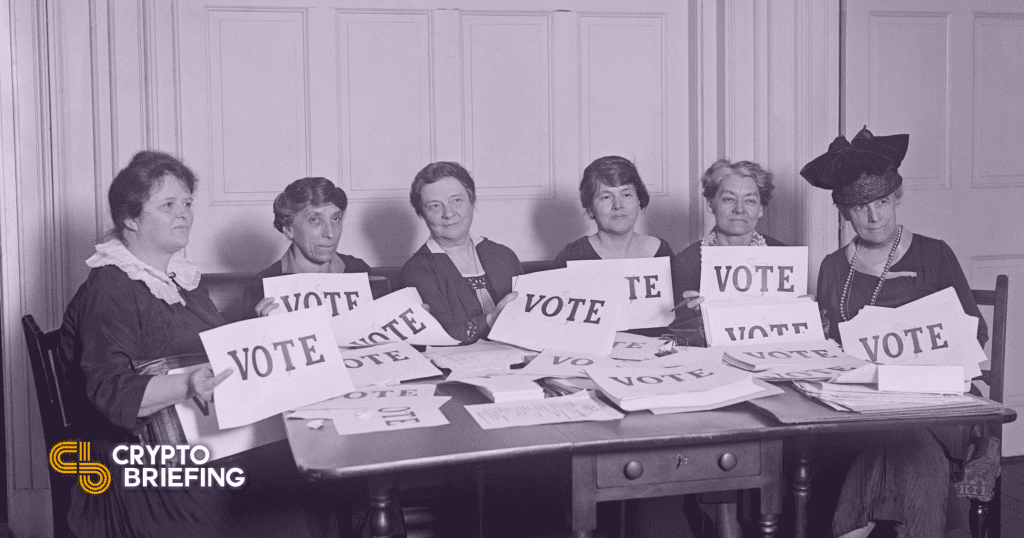 Multi-sig wallet provider Gnosis Safe is launching an off-chain decentralized voting mechanism for governance on DeFi.
Gnosis Safe Aims to Reduce Ethereum's Load
Gnosis Safe provides over-the-top security to Ethereum accounts on hardware wallets, Metamask, Authereum, WalletConnect enabled wallets, and others.
Now, they're launching off-chain voting for crypto communities.
Stefan George, Gnosis Co-Founder, and CTO shared with Crypto Briefing:
"The ability to execute DAO vote outcomes in a decentralized way, without taking the whole process on-chain and incurring the resulting gas fees, has been a difficult one to solve."
The new module will compute the offline votes using the multi-sig safe protocol and use Reality.eth, an Ethereum based question-and-answer dApp, to relay the result of the vote to the blockchain.
3/ Each proposal is a @RealityEth question asking if (1) the linked Snapshot proposal passed (2) did the proposal include the payload, and (3) does the payload do what the proposal describes.

— Stefan George (🦉,🔑,🐄,🪐) (@StefanDGeorge) March 16, 2021
The problem of rising gas fees on Ethereum is pervasive. While there are various proposed solutions around it in layer-2 solutions, an ETH buyback, and ongoing work with the ETH 2.0 update, the costs remain high.
Presently, calling a simple poll function on Ethereum takes up to 25,000 units of gas, costing the protocol nearly $6 at current ETH prices. Gnosis plans to take this functionality off-chain using the Ethereum account address of users outside the main-chain.
Gnosis aims to further off-chain "decentralized meaningful solutions" to reduce the cost of executing on-chain smart contracts.
The multi-sig wallet claims support to nearly $18 billion in ETH and other ERC-20 tokens.
DeFi projects in Yearn Finance, Balancer, dHedge, SushiSwap, mStable, BrightID, Stakewise, and PoolTogether are set to sign off for SafeSnap.
Disclosure: The author held Bitcoin at the time of press.