Vitalik Buterin Proposes Stopping Ethereum Gas Refunds
If passed, EIP-3298 could kill off popular gas tokens like CHI.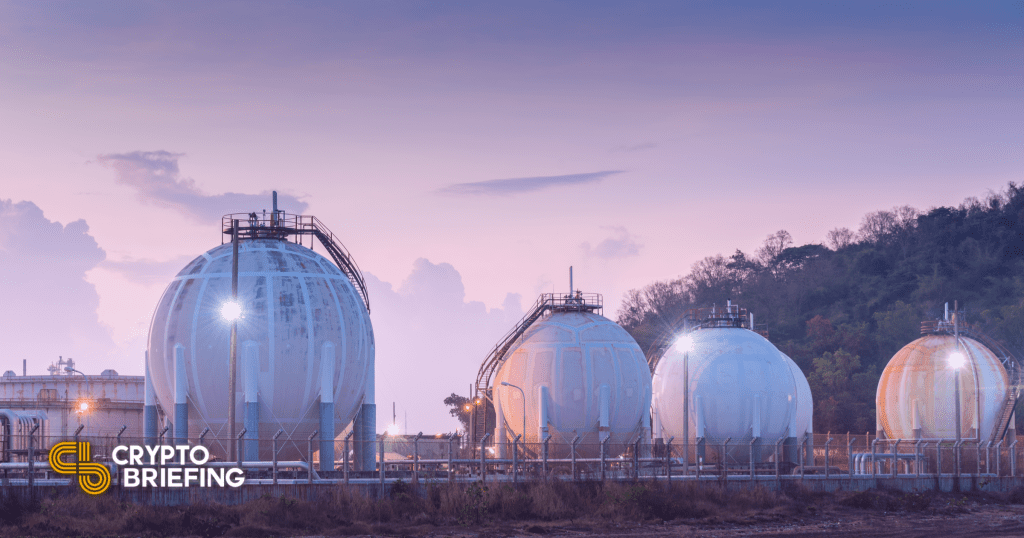 Key Takeaways
Vitalik Buterin has proposed removing gas refunds from Ethereum.
Ethereum's "SSTORE" and "SELFDESTRUCT" functions allow users to store gas while prices are low. By burning the contract when gas prices are high, they can cover the gas fee.
The proposal would have a huge impact on "gas tokens" like CHI.
Ethereum's co-creator, Vitalik Buterin, has posted a proposal to remove gas refunds in the blockchain's London update.
Vitalik Buterin Seeks Refund Removal
Buterin posted a proposal, titled EIP-3298, on Ethereum's Github page this week. He suggests removing gas refunds for the "SSTORE" and "SELFDESTRUCT" functions in Ethereum's London update.
Ethereum currently allows users to store gas inside smart contracts using the SSTORE function. By using SELFDESTRUCT to destroy a smart contract, it's possible to use the gas stored inside contracts to cover the cost of a transaction when gas prices are high. Users currently take advantage of this through tokens like CHI, launched by the team behind the 1inch Exchange.
While gas tokens can be useful for arbitraging the price of gas, it's thought that gas refunds contribute to state bloat, as many contracts get added to Ethereum nodes when gas prices are low.
ParaFi Capital investor Nick Chong posted a detailed tweetstorm explaining what impact EIP-3298 would have on the network. In it, he noted that the price of GST2, another gas token, and CHI had plummeted this weekend, arguing that the proposal may have been a factor.
Vitalik recently proposed the removal of the gas refund tied to 'SELFDESTRUCT' on Ethereum in the London upgrade.

This has seemingly lowered demand for gas, driving down prices to double-digit Gwei.

Let's explain what's going on and why this matters for gas tokens ($CHI, GST)👇 pic.twitter.com/wsdXUpwqYI

— Nick Chong (@n2ckchong) February 28, 2021
If passed, the proposal would be included in Ethereum's London update, scheduled for sometime this summer. It could also spell the end of gas tokens like CHI and GST2 because they would have no use without the refund function.
Ethereum's Gas Issues
Buterin's proposal comes amid major gas-related troubles for Ethereum.
Earlier this month, the fee for using the network hit a new all-time high. On Feb. 22, gas fees briefly surpassed 1,000 gwei, equating to around $346 for a simple Uniswap trade.
Though they've somewhat cooled since then, network clog continues to be a major burden.
Ethereum's issues have likely helped Binance Smart Chain's success. The Binance-run chain offers a similar experience to Ethereum in a more centralized format. Protocols like PancakeSwap recall elements of DeFi on Uniswap, and users of the chain can participate in activities like yield farming. Apart from the centralization issue, Binance Smart Chain is much cheaper to use. It's attracted many users and builders to the platform in recent weeks; even 1inch Exchange migrated to the network.
The Binance Smart Chain story also led to clashes between Ethereum devotees and Changpeng Zhao, Binance's founder. Zhao took to Twitter to take shots at Ethereum.
"ETH is a network for the rich guys now, but soon those guys will be poor," he said, referencing the gas fees. He went on to clarify that he thought Ethereum's success might inadvertently lead to its downfall.
Alright, last thread on ETH and its "killers", for today. Vitalik once said (and there is a video of it somewhere), ETH killer is ETH. I believe he is correct, ironically.

ETH is overwhelmingly successful. But its success (not other coins) may also be its own killer. 1/5

— CZ 🔶 Binance (@cz_binance) February 28, 2021
Following Zhao's comments, it emerged that someone had deployed code that referred to the Tiananmen Square massacre to Binance Smart Chain. It's thought that the code was released to test Zhao's response. The Chinese Communist Party has made efforts to censor mentions of the Tiananmen Square protests for the last three decades.
Despite Ethereum's ongoing gas issues and the possible threat of Binance Smart Chain and other Layer 1 blockchains like Solana, progress to tackle the problem seems to have been made. In March, Ethereum's Layer 2 solution Optimism will launch in earnest. The update promises to help the blockchain scale via optimistic roll-ups.
Disclosure: At the time of writing, the author of this feature owned ETH and a number of other cryptocurrencies.