Binance Coin BNB Now Third Biggest Cryptocurrency
BNB is now the third biggest cryptocurrency by market cap. A week-long surge helped the currency overtake Tether, Polkadot, and Cardano.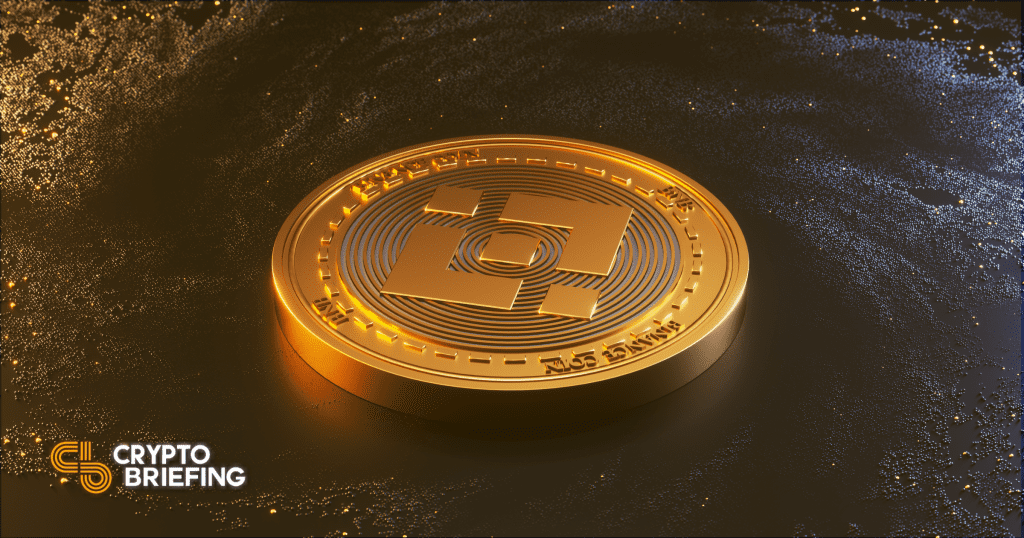 Key Takeaways
Binance Coin has suddenly jumped into third place on the cryptocurrency leaderboard. It's now the third biggest project by market cap.
A key factor for the price surge is the growth of Binance Smart Chain, Binance's iteration of a DeFi platform.
Much debate has surfaced in the light of Binance Smart Chain's rise, particularly among Ethereans.
Binance's BNB coin has hit a market cap of $40 billion. It's now the third biggest crypto, behind Bitcoin and Ethereum.
Binance Coin Soars
Binance's BNB coin has overtaken Tether on the cryptocurrency leaderboard.
The currency soared overnight, registering a gain of around 36% in 24 hours according to CoinGecko. It's up over 100% in the last week.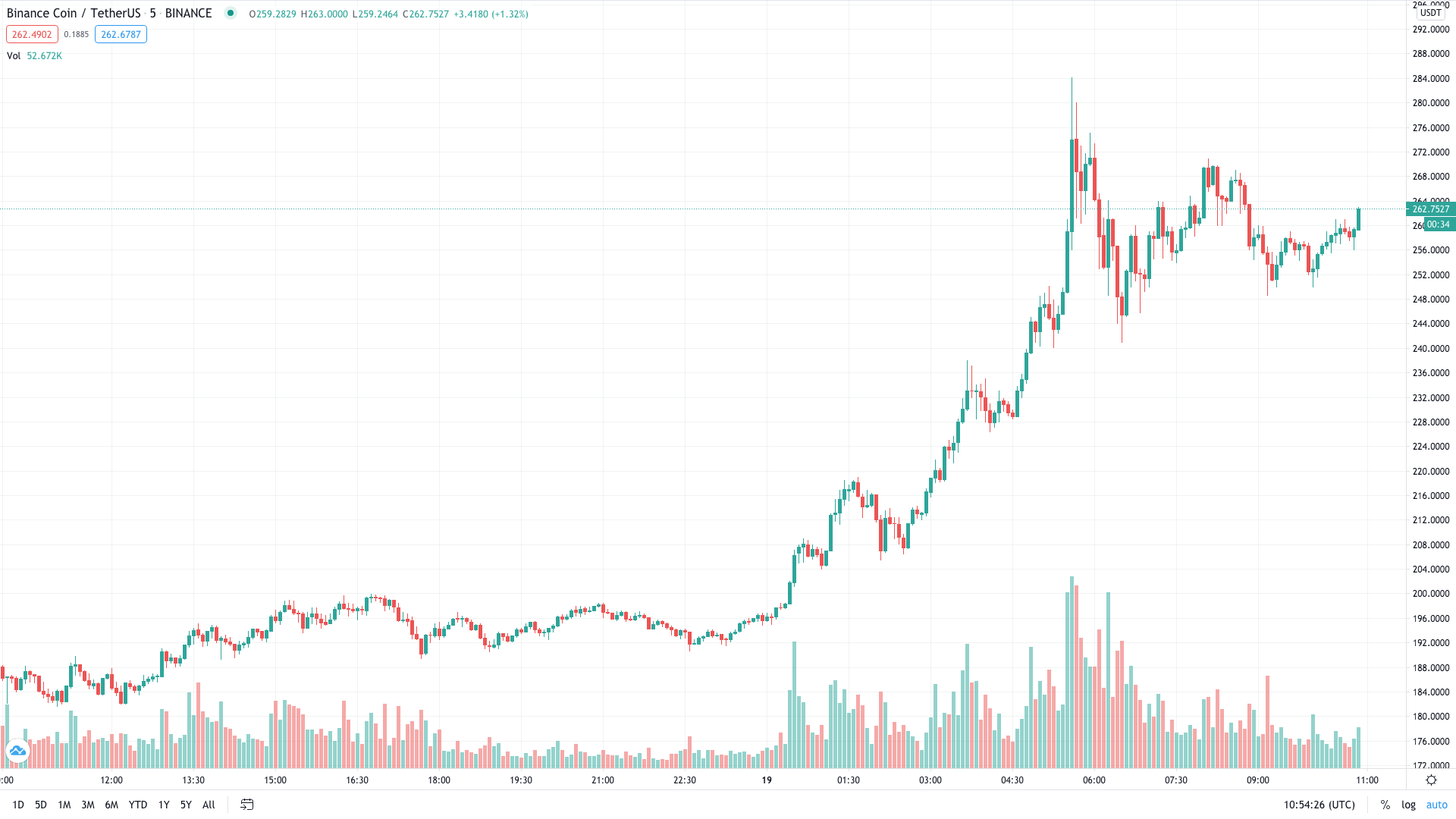 BNB is now trading at $262.40 on Binance, which puts its market cap at just over $40 billion.
Thanks to the rise, it overtook Tether last night, whose market cap is only $33.7 billion. It also recently surpassed Polkadot and Cardano.
The top five cryptoassets by market cap are now BTC, ETH, BNB, USDT, and DOT.
A key factor behind the surge is undoubtedly the growth of Binance Smart Chain. BNB is the native asset for the burgeoning network, which has had some success in supporting certain elements of decentralized finance.
According to CoinGecko, the two biggest gainers in the crypto markets over the last seven days are PancakeSwap and Venus, both of which run on Binance Smart Chain.
PancakeSwap is arguably the leading project on the platform. It provides an exchange service that operates similarly to popular decentralized protocols like Uniswap and SushiSwap. According to both CoinGecko and Binance-owned CoinMarketCap, PancakeSwap registered a higher volume than any decentralized exchange on Ethereum in the last 24 hours.
Binance Smart Chain Sparks Debate
The rapid growth of BNB, and especially its affiliated chain, has ignited conversation among many crypto enthusiasts on Twitter. Some have criticized Binance Smart Chain on the basis that it makes major trade-offs on centralization.
Binance Smart Chain is owned by the world's biggest centralized cryptocurrency exchange, so it doesn't offer true decentralization in the same way projects like Ethereum do. Nonetheless, Binance Smart Chain's focus on DeFi places it in direct competition with Ethereum.
Recently, the surge in Ethereum's gas fees has priced out many users. Binance offers a similar alternative option, but at a much lower cost for transactions.
Certain projects have moved to Binance Smart Chain as a result of Ethereum's crippling costs. Qiao Wang, a prominent DeFi evangelist, acknowledged the development during the debates, arguing that Binance Smart Chain is used "as a bandaid solution" by some. He also pointed out some members of the Ethereum community's "salty" response to the growth of the project.
There's no need for the Ethereum community to be salty about BSC. Teams I know who moved from Ethereum to BSC by and large are treating BSC as a bandaid solution. They can't ignore Ethereum's network effect and will come back when L2s have proven themselves.

— Qiao Wang (👽, 👽) (@QwQiao) February 19, 2021
Binance Coin now holds 2.4% market cap dominance, so it still has a long way to go to catch up with Bitcoin and Ethereum.
Disclosure: At the time of writing, the author of this feature owned ETH, among a number of other cryptocurrencies. They also had exposure to UNI in a cryptocurrency index.