Gas Prices Soar as Ethereum Crosses $1,600 for The First Time
Ethereum has breached $1,600 for the first time in its history.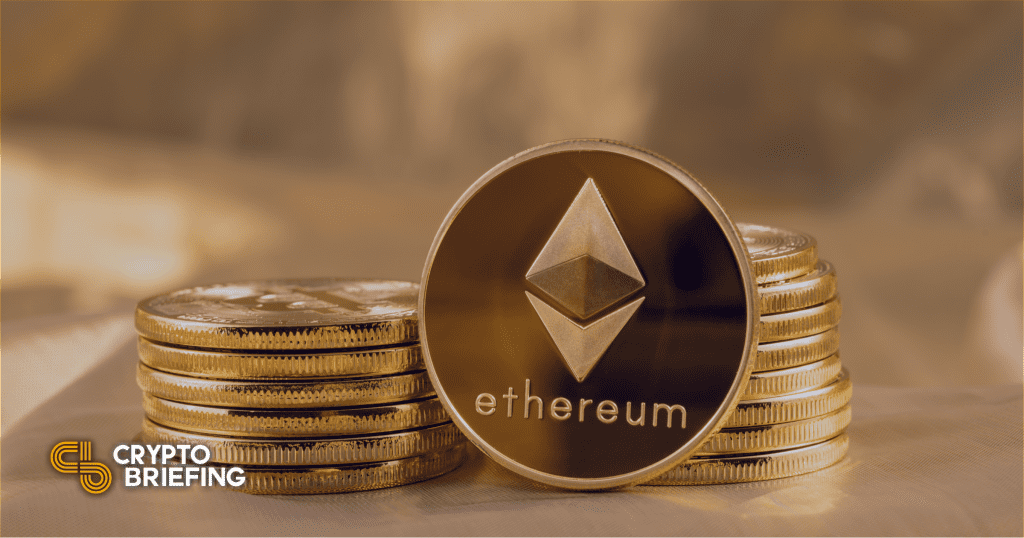 Key Takeaways
Ether is trading above $1,600 for the first time ever.
Amid a wave of interest in DeFi and NFTs, Ethereum's native asset has risen over 100% year-to-date.
With Ethereum usage at a peak, gas prices are still a major issue.
Ethereum is back on another run. The digital currency crossed $1,600 for the first time today. It's trading at $1,604 at the time of writing.
Another Ethereum Surge
Ethereum has been hit with a wave of positive news recently. Yesterday, it crossed $1,500 for the first time, rising against Bitcoin.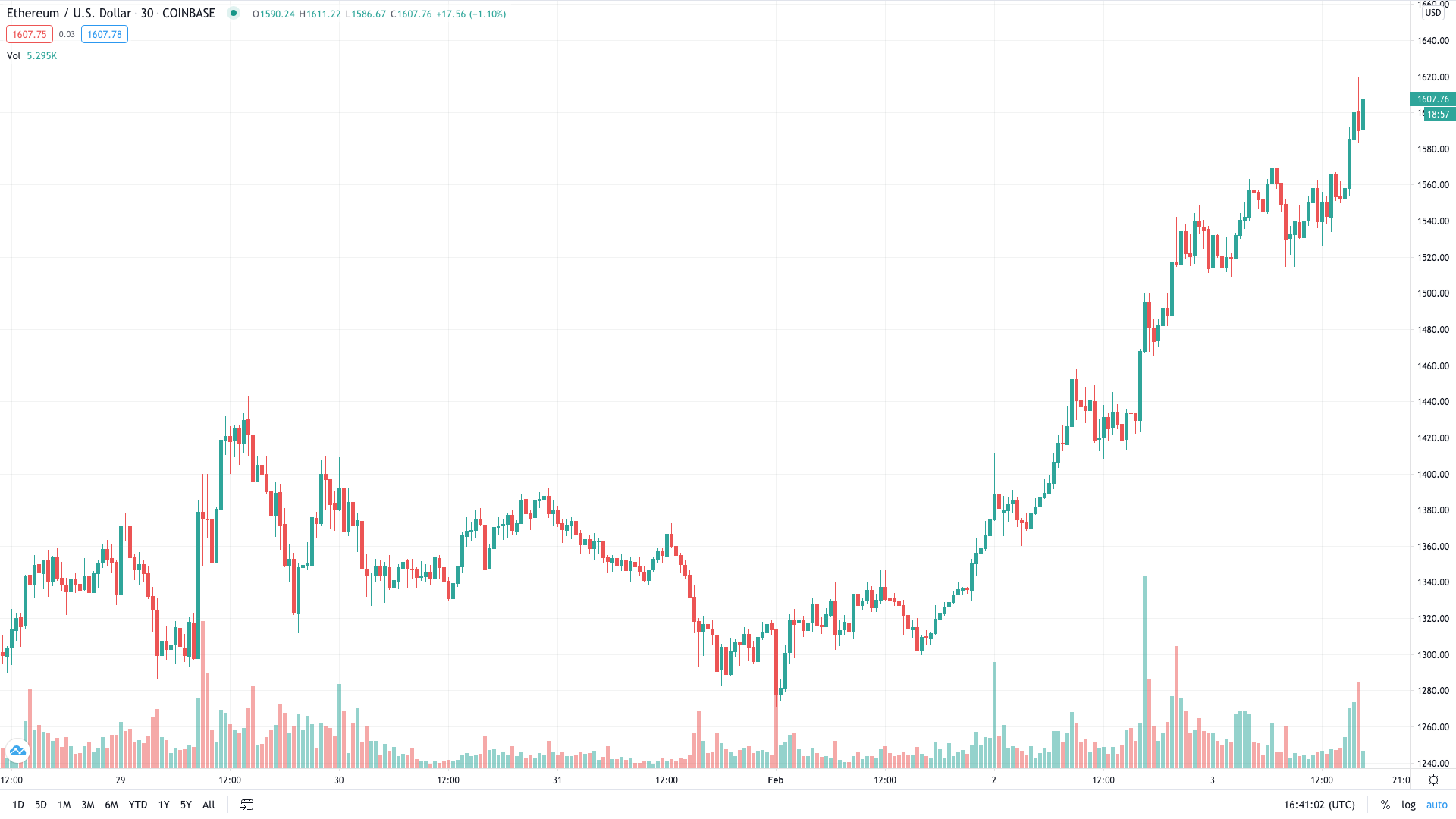 The ratio between the two assets is now roughly 0.043. It briefly hit 0.044 on Jan. 25, its highest level since August 2018. At a ratio of 0.164, Ethereum would overtake Bitcoin in market cap terms.
Ether started the year at $730, meaning that it's up over 100% in the last few weeks.
Many DeFi projects running on Ethereum have also seen a surge in demand. The native tokens for Synthetix, Aave, and Uniswap have performed particularly well in 2021, signaling a potential shift as decentralized finance takes hold of the wider crypto narrative. In December, DeFi hit 1 million users.
The NFT movement has also picked up pace, with major celebrities like Soulja Boy and Mark Cuban entering the space.
The increased activity has some major downsides for Ethereum users, however. Gas prices are still a major problem for users and projects, at times hitting as high as 500 Gwei. According to ETH Gas.watch, an instant transaction is estimated to cost over 350 Gwei at publication.
On Monday, ETH futures will launch on CME, one of the world's major derivatives trading marketplaces.
Ethereum's market cap is now around $181.6 billion.
Disclosure: At the time of writing, the author of this feature owned ETH, AAVE, and SNX, among a number of other cryptocurrencies. They also had exposure to AAVE, UNI, and SNX in a cryptocurrency index.