Cardano Now Fourth Biggest Crypto, Overtaking Ripple
After a sustained price rally, Cardano has become the fourth-largest cryptocurrency by market cap. It's now bigger than Ripple.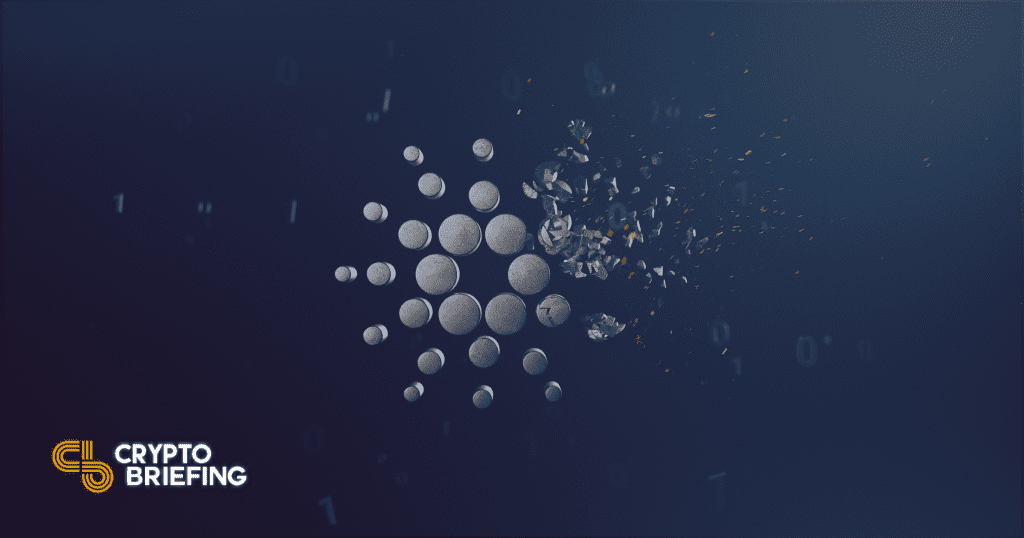 Key Takeaways
Cardano surged 92% last week, hitting a market cap of $21 billion.
It's now the fourth biggest cryptocurrency, behind Bitcoin, Ethereum, and Tether.
Alongside Polkadot, Cardano is one of Ethereum's biggest competitors.
A bullish week for Cardano has pushed its market cap to $21 billion, making it the fourth-largest cryptocurrency.
Green Candles for Cardano
Cardano's ADA currency rallied over 90% last week, briefly hitting a high of $0.70 Sunday. It's now trading at $0.66, which puts its market cap at $21.1 billion.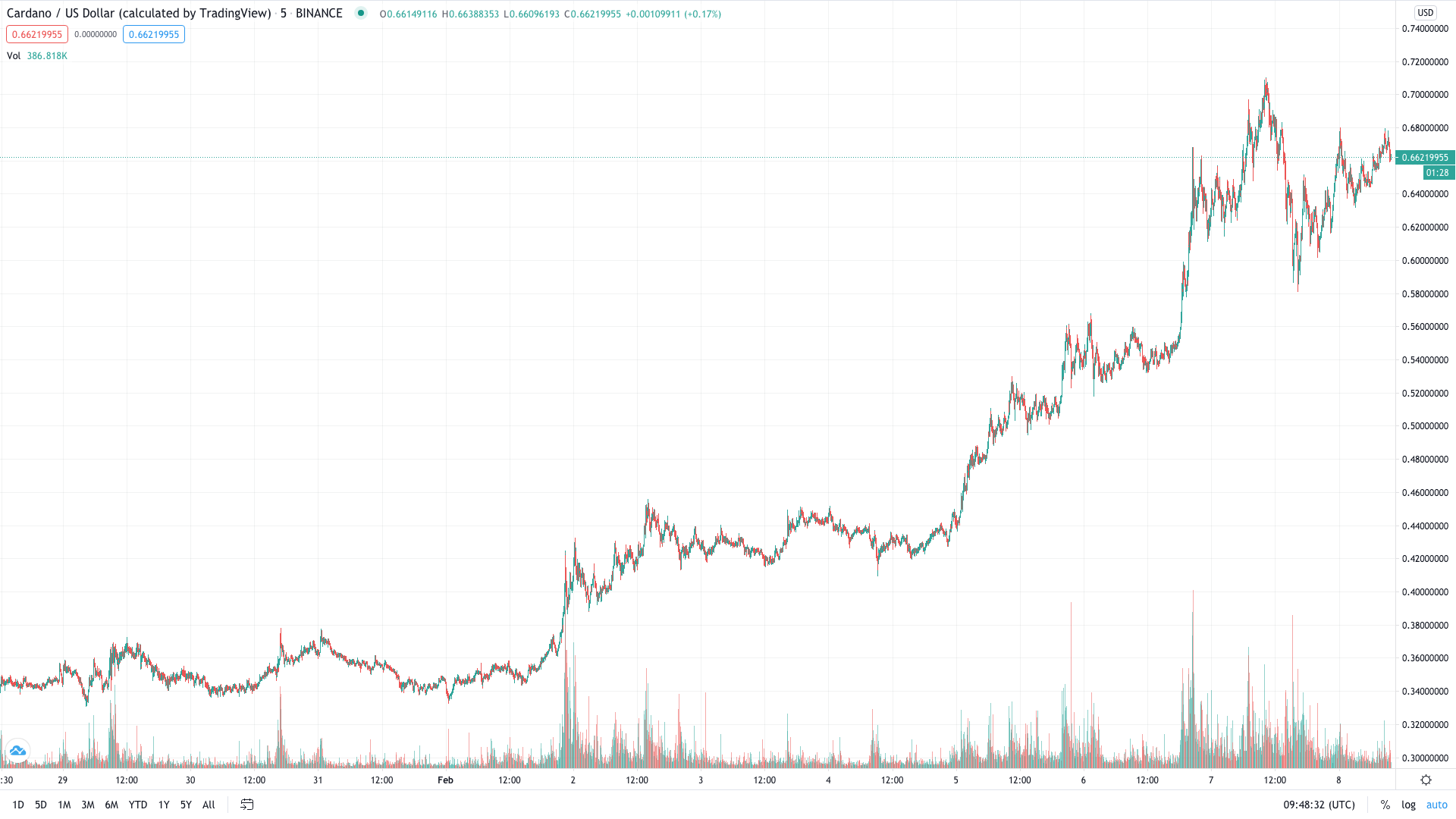 It's become the fourth-largest cryptocurrency by market cap, trailing Bitcoin, Ethereum, and Tether. Polkadot and Ripple are the next biggest after Cardano.
The total cryptocurrency market cap is roughly $1.1 trillion, of which Bitcoin and Ethereum account for 75%.
But with last week's strong performance in the markets, conversation has once again turned to Cardano. It's a significant recovery from the asset's price action in March 2020, when it was trading between $0.02 and $0.03. At that point, it was down over 97% from its January 2018 all-time high.
Competition for Ethereum
Cardano is part of a class of cryptocurrencies hoping to compete with Ethereum's dominance over smart contract technology. Alongside Polkadot, it's sometimes referred to as an "Ethereum killer."
Cardano was authored by Charles Hoskinson and Polkadot by Gavin Wood, both of whom were heavily involved in the early days of Ethereum. Vitalik Buterin famously asked Hoskinson to leave the Ethereum Foundation due to a professional clash, which led him to launch Cardano.
Recently, Polkadot has seen several promising updates that could help the network pull from Ethereum's market share. They include the launch of the Acala EVM, Moonbeam's support of Solidity-compatible smart contracts, and STP's move into cross-chain synthetics. While all of these updates potentially threaten Ethereum, they suggest a move towards interoperability, where the two chains work together.
Cardano hasn't had the same success with its recent projects, however. Still, Hoskinson's network is the second most active in terms of developer commits. According to a January 2021 report from Outlier Ventures:
"The most actively developed protocols are Ethereum and Cardano, in a league of their own considering code commits with 866 and 761 average weekly commits."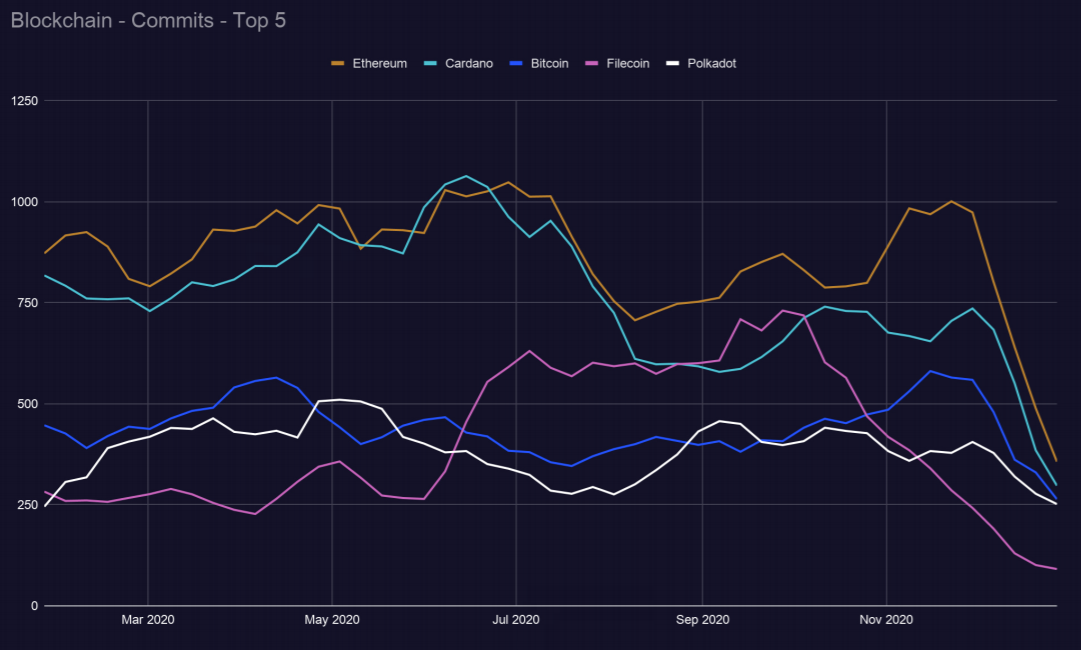 These two networks are gaining traction amid rising prices in the DeFi space. One of the biggest criticisms of Ethereum is the gas fees, which can reach extortionate prices when the network is clogged. For the last year or so, Ethereum usage has been at 95% capacity according to Etherscan.
According to cryptofees.info, Ethereum generated an average of $24 million in fees over the last week. Cardano hit $2,742.33, and Polkadot drew only $1,789.43. For the "Ethereum killers" to live up to their name, they'll need to attract significantly more users and builders over the years ahead.
If not, they'll likely continue to be referred to by another less favorable name: "ghostchains."
Disclosure: At the time of writing, the author of this feature owned ETH, among a number of other cryptocurrencies.