After Google, Amazon Stocks, Injective Protocol Brings Forex to DeFi
Injective Protocol is launching forex futures trading. The announcement follows the platform's addition of Big Tech stocks.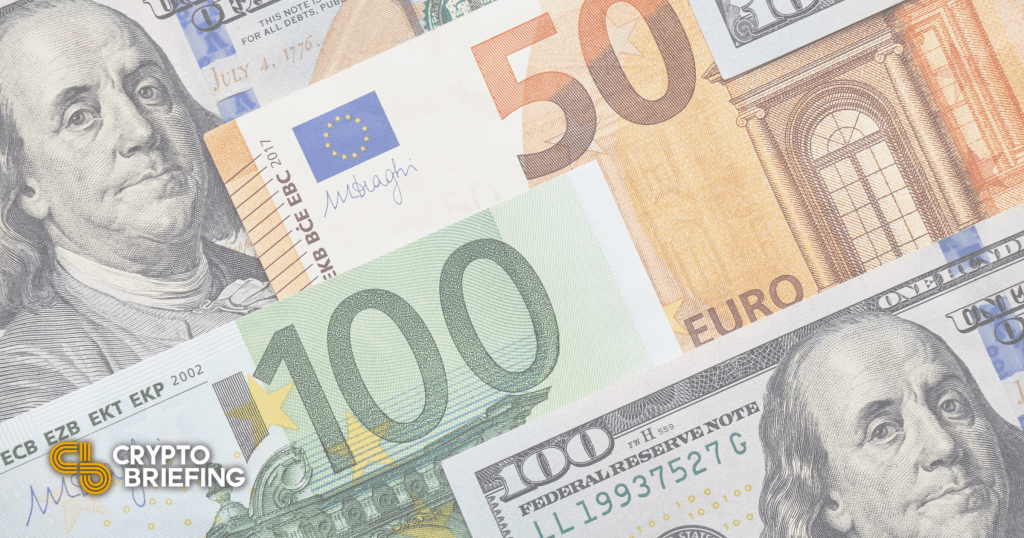 Key Takeaways
Derivatives platform Injective Protocol is launching forex trading
It's the first time foreign exchange markets will be accessible in DeFi
Injective Protocol recently added synthetics for several tech giants including Google and Facebook
Currency markets such as USD and EUR will soon be available on Injective Protocol. Users of the decentralized exchange will be able to trade forex futures in DeFi for the first time.
Injective Adds Forex Futures
Injective Protocol, the DeFi derivatives exchange built with Cosmos SDK, is launching forex trading.
It's the first example of a DeFi exchange giving access to foreign exchange markets. Announcing the update, the exchange's CEO Eric Chen said:
"Injective was specifically designed from day one to support any and all markets. This meant the creation of a truly bespoke platform that would enable all users to create and trade any new market of their choice. Given our novel architecture and overall design, we are able to support a diverse array of forex markets on Injective that have thus far remained inaccessible for many around the world"
Forex trading is popular in traditional finance, but the complexity renders it difficult to replicate in decentralized finance.
Injective benefits from a flexible design that enables access to a wide variety of markets. It works differently from popular Automated Market Makers (AMMs) like Uniswap, which often suffer from slippage and high transaction fees.
The forex futures will be available on Injective's Solstice Pro Network, and users will be able to trade perpetual swaps with up to 50x leverage.
That means traders will have a way of taking advantage of arbitrage opportunities and hedging against currency volatility risks in a decentralized manner.
With the addition of 50x leverage, Injective's users will be able to borrow funds to make bigger profits, but it comes with huge downside risk. Margin trading is typically only recommended for more advanced traders.
DeFi Hunts Down Traditional Markets
The launch of forex trading isn't the only big update Injective has made recently. Last month, the DEX was widely applauded when it announced it would be adding synthetic stock trading (tokenized stocks had never previously been available in DeFi).
Among the supported stocks are the Big Tech giants Facebook, Amazon, Netflix, and Google.
This group of companies is often referred to as FANG, and they've been known for giving investors lucrative returns in recent years. The move is made possible by a partnership with Terra and Band Protocol, which will provide stock tokenization and price data feeds.
Though other crypto exchanges such as FTX have pioneered traditional financial products in the form of derivatives, recently tokenizing Coinbase and Airbnb ahead of Nasdaq, Injective Protocol is the first to experiment with traditional markets in DeFi.
If successful, the crypto space could see substantial growth over the years to come, as decentralization slowly merges with traditional finance.
Disclosure: At the time of writing, the author of this feature owned ETH and UNI, among several other cryptocurrencies. One or more members of Crypto Briefing's management team owns INJ. The company (Decentral Media Inc.) owns INJ.