Grin Coin Buoyed By Exchange Listings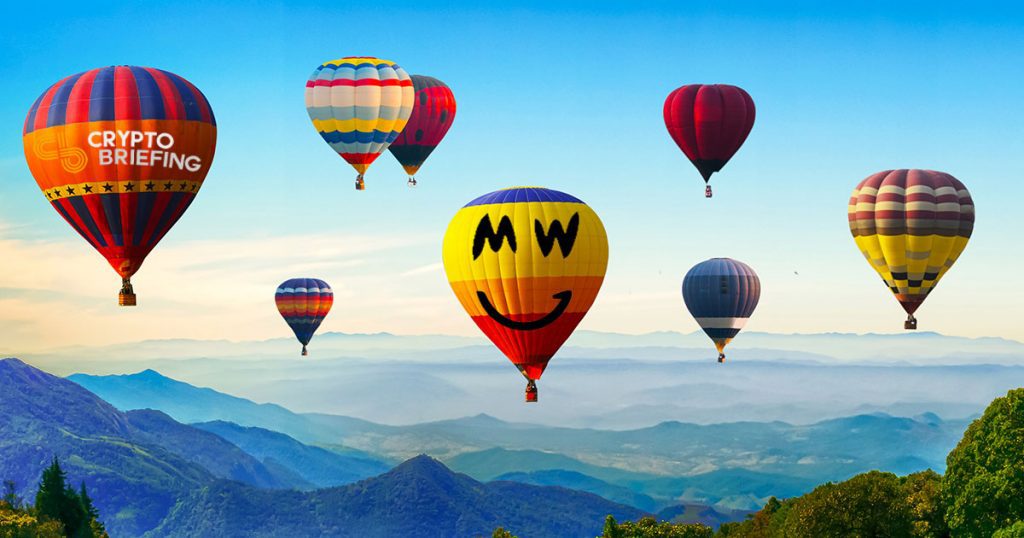 For a new cryptocurrency, Grin sure is making a lot of investors happy these days. The privacy coin, which only made its debut a month ago, has already scored listings on at least two leading crypto exchanges — Bittrex International and Poloniex. Many older coins, or at least their communities, are still dreaming of accomplishing this. But there is something different about Grin.
Grin is an open-source project that uses the Mimblewimble protocol for scalability, privacy, and fungibility, features that are increasingly attractive to crypto investors these days. The name is a reference to the Gringotts bank in Harry Potter, which is also the origin of Mimblewimble. And, similar to bitcoin, Grin's founder (for lack of a better word for an open-source decentralized project) is anonymous, using the wizardly pseudonym Igno Peverell.
Grin is also 100% donation-driven. This means that many of its developers, who are feverishly working on making Grin more accessible to the mainstream, also have day jobs. There is no foundation backing them or founders reward, or any other cushy features.
Grin developers, it seems, wouldn't have it any other way. Software development engineer Daniel Lehnberg told Crypto Briefing:
"Arguably it's the community that got me sucked into the project after having read about it, and it's the biggest asset we have I would say."
Maybe that's why the exchange listings didn't go to their heads. Peverell told Crypto Briefing:
"We try to keep developing Grin and make it a great project and great community and to not worry too much about externalities and [things] we don't really have control over."
That's not to say that Grin doesn't engage with exchanges, however. "In terms of effort we undertake, we try to answer earnest questions by serious exchanges to the best of our abilities," noted Lehnberg, adding:
"Personally, I don't find them important at all. It's early days. It's nice with validation, but we have a lot of work to do. That's the beauty with a project team that doesn't have interests aligned with price movements – we work to advance the community and ecosystem, not to make the price go up and down."
What they are focused on is "buidling." As Lehnberg noted: "[Grin developer] @yeastplume has been busy getting us windows support, which is really nice." When that becomes a reality, users can run a wallet and a fully synced node from a Windows environment.
"We're also trying to foster more wallet development [and] provide libraries to make those easier to build for the community," added Peverell.
---
Out Grinning Each Other
If other new coins are taking notes, the crypto community has been particularly impressed with Grin's anonymous and decentralized model, one that skipped the ICO in favor of reserving token issuance to the proof-of-work (PoW) mining system.
This is what inspired Circle-backed Poloniex to list the token. The crypto exchange stated: "We believe in supporting crypto projects which encourage distributed, voluntary development and fair, decentralized methods of token distribution. "
Not only is Poloniex listing Grin but their engineers had to do extra work to support Grin's privacy and scalability tied to Mimblewimble. The exchange is also shouldering a percentage of the GRIN trading fees for the next 12 months in a nod to the project's donation-fueled model — 50% for the first month and 25% for the balance of the period. Not to be outdone, Bittrex International is slashing Grin trading fees by 75% through Feb. 22, 2019.
At this rate, other big crypto exchanges could be exploring a listing of their own.
I think it's fair to say that the regulatory risk in @grinMW is comparably small. That's why we see US exchanges such as @BittrexExchange and @Poloniex listing. Another upside of decentralization/fair launch. I wouldn't be surprised if @binance and eventually @coinbase list

— Henrik Andersson (@phenrikand) February 14, 2019
The Bittrex listing was actually on the non-U.S. international arm of the exchange. Since Feb. 8, however, the day before that listing, Grin has added 20% to its value.
What's their secret sauce? "So far we've just been trying to stay exceedingly nice and polite, hoping it shows, and stay that way," said Peverell.
---
The author is invested in digital assets, but none mentioned in this article.