Growing Bitcoin Hashrate Points to Further BTC Gains
Despite the drop in Bitcoin prices, a surge in the total mining hashrate shows confidence in future BTC price gains.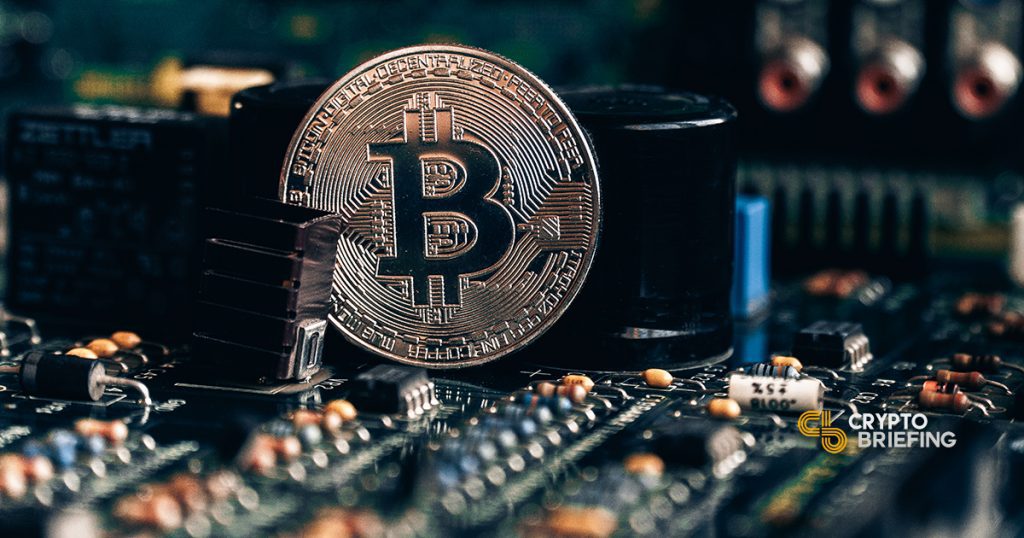 Key Takeaways
Bitcoin total mining hashrate rose to a new all-time high above 150 exahashes per second last week despite the drop in BTC prices
Bitcoin mining is more profitable compared to the competing SHA-256 protocols, most of which are Bitcoin forks
There is increasing participation from miners outside of China and the United States; Canada and Kazakhstan are rising mining hubs
Miners continue to ramp up their operations as BTC mining profitability remains high compared to other SHA-256 cryptocurrencies. Several other factors point to continued increases in the Bitcoin hashrate.
Bitcoin Hashrate Follows Price
"Hashrate follows price" is the usual narrative among miners, since Bitcoin prices determine mining profitability. Miners switch their machines off when prices drop and turn them on when prices are rising.
However, the recent surge in hashrate to an ATH of 150 EH/s happened while BTC plummeted 24%. This behavior suggests that miners are confident in further price appreciation. Thomas Heller, an expert on Bitcoin mining working at HASHR8, said in a correspondence with Crypto Briefing:
"Most mainstream models of Bitcoin mining are profitable. I've even seen miners picking up huge quantities of S9 in bulk, those with cheaper power are able to run them efficiently."
Bitcoin price is currently at par with its pre-halving pump levels around $10,000 in May. Moreover, it surged to a peak at $12,475 on Sept. 1, with prices staying above $11,000 for most of August, allowing miners to hedge their exposure by entering futures and options contracts.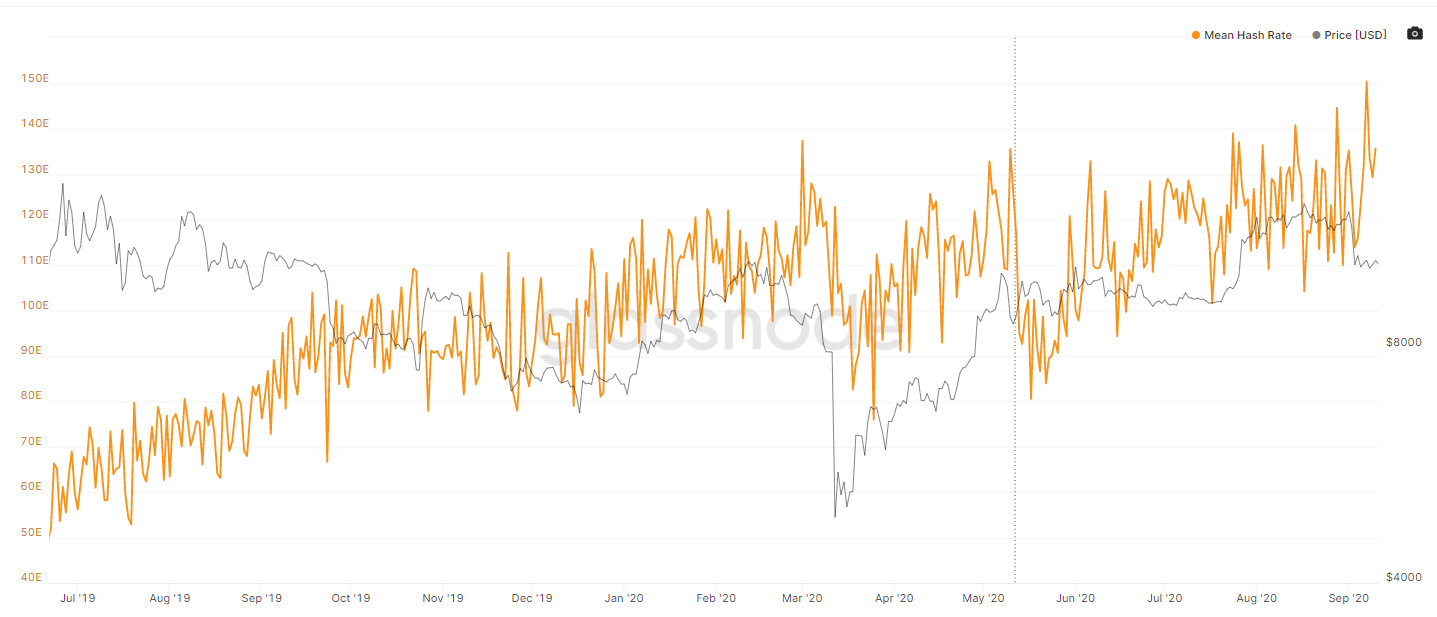 The delivery schedule for newer models of Bitmain and Whatsminer machines is also fast approaching, with their latest models already going out to buyers. Heller added:
"People who bought machines earlier in the year receiving the delivery now are in a hurry to install them. So plenty of miners with new jams from Bitmain and Whatsminers are causing the rise in hashrate."
Forks in Decline Relative to BTC
Moreover, the price drop in other SHA-256 protocols like Bitcoin Cash and Bitcoin SV was steeper than BTC, motivating miners to switch their machines from these forks to Bitcoin proper.

One such drop was that of the obscure fork Bitcoin Vault (BTCV). The altcoin dropped over 73% from $450 levels attained in August. The corresponding increase in BTC.com pool of 7-8 EH/s at the beginning of the months seems to be coming straight from the Bitcoin Vault miners from Minebest and Mining City.
"It appears related to Minebest/Mining City/BTCV hashrate. BTCV is the Bitcoin fork that Mining City offers cloud contract plans for, and with the large price drop in the past few days, it's likely that they have switched miners to mine BTC instead of BTCV," Heller tweeted.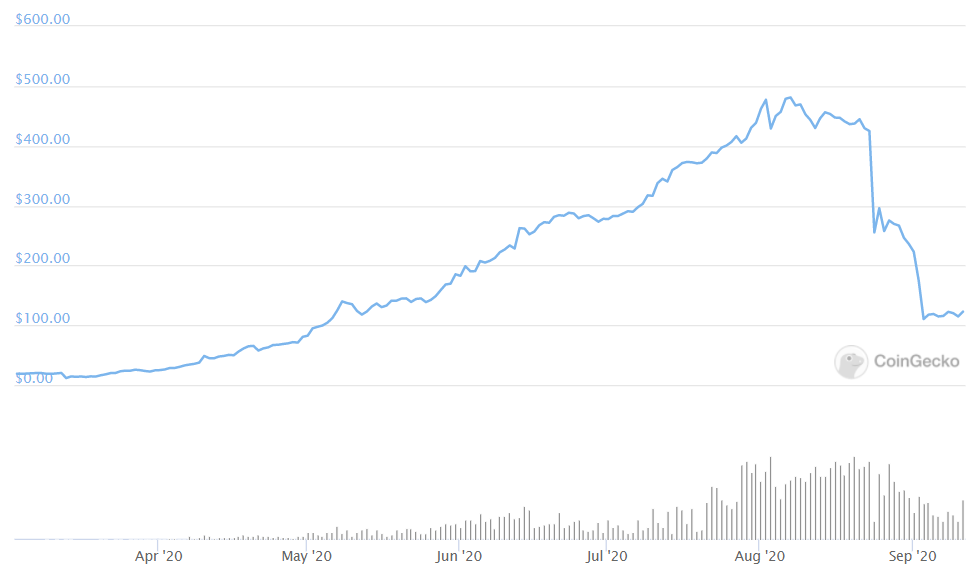 Rising Global Interest in Cryptocurrency
The industry is seeing an increase in interest from firms and governments in the USA, Canada, and Kazakhstan. The government of Kazakhstan is reportedly investing in cryptocurrency infrastructure, beginning with the installation of a 180 MW mining facility in Ekibastuz.
Earlier this month, Marathon, a publicly listed mining company in the United States, announced the installation of 1,360 new-gen ASIC miners: 700 WhatsMiner M31S+ and 600 S19 Pro Antminers. It also plans to increase its total hashrate a reported tenfold by next year through an acquisition of Fastblock's 3,300 ASIC miners.
Riot Blockchain, another prominent miner in the United States, aims to quadruple its hashrate to 2,000 PH/s with the procurement of 13,100 S19 Pro miners from Bitmain by June next year.
Even if Bitcoin prices slide further, miner capitulation looks unlikely. It seems that miners are optimistic about the future of BTC.