Hermez Network Preps $825K Airdrop for Gitcoin Donors
12,700 Gitcoin Grants donors about to receive a small payout.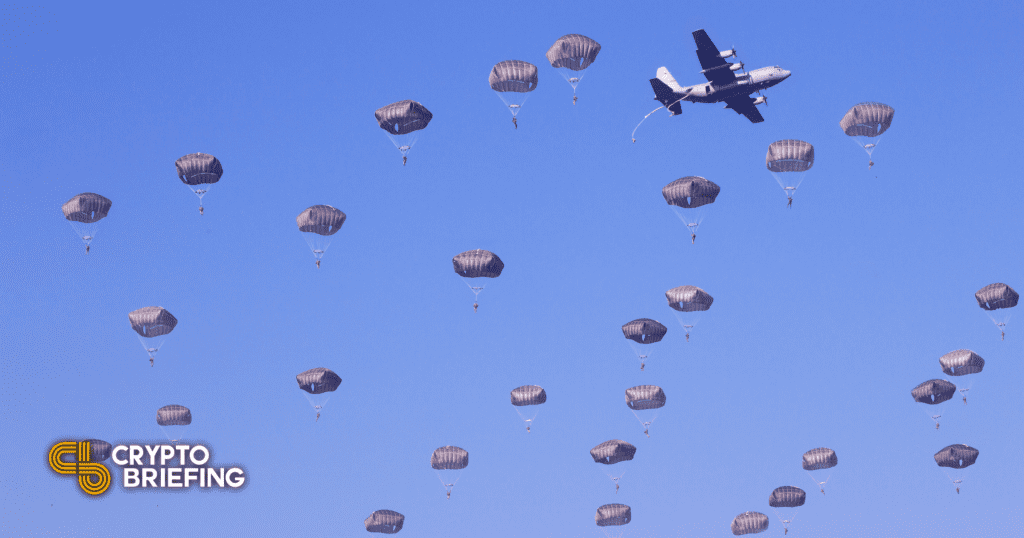 Key Takeaways
Hermez Network will airdrop 10 HEZ tokens to 12,700 accounts that participated in Gitcoin Grants round 9.
The airdrop goes live on May 4. Users who donated at least $1 will be eligible.
Hermez Network is a ZK-Rollup solution built to scale Ethereum. It recently launched on mainnet.
Users who made at least a $1 donation in the latest round of Gitcoin Grants are now eligible for an exclusive airdrop.
Hermez Network Rewards Donors
Hermez Network will reward 12,700 Gitcoin Grants donors with 10 HEZ tokens on May 4.
The Layer-2 solution announced details of the airdrop today. It will send 10 HEZ tokens to every Ethereum address that donated $1 or more using a MetaMask wallet during Gitcoin Grants Round 9.Hermez Network currently only supports MetaMask.
10 HEZ is worth about $65 today, which puts the airdrop's total value at $825,500.
Jordi Baylina, technical lead at Hermez Network, spoke of the important role Gitcoin Grants play in supporting the Ethereum ecosystem. He said:
"Community is at the heart of the decentralized revolution and those who seek to further the development of the Ethereum ecosystem should be celebrated. No one can create the future of finance alone, but Gitcoin Grants allow us the opportunity to support projects that create long term and sustainable growth for all to enjoy."
Hermez Network is part of a group of Layer-2 solutions focused on helping Ethereum achieve scalability. It leverages ZK-Rollups and works by bundling transactions together to reduce traffic on the base chain. In doing so, it provides a way to execute transactions at a higher speed and lower cost. With ETH trading at record highs, much of the conversation in the Ethereum community has focused on the urgency for Layer-2 solutions.
Kyle Weiss, COO at Gitcoin, said that he was "grateful" for Hermez Network and other Layer-2 solutions. In a statement, he added:
"During Gitcoin Grants Round 9 we saw more than 85% of the ~165K contributions happen on a Layer 2 network. Growth and support from solutions like Hermez are both vital and necessary for the expansion of Gitcoin Grants, and the Ethereum network."
Hermez Network runs its own "Proof-of-Donation" mechanism that ensures 40% of each coordinator's bid gets sent to Gitcoin Grants. It supports a range of assets, including ETH, COMP, DAI, HEZ, SUSHI, UNI, USDC, and USDT. It launched on mainnet last month.
Disclosure: At the time of writing, the author of this feature owned ETH and several other cryptocurrencies. They also had exposure to COMP, SUHI, and UNI in a cryptocurrency index.