ICOs Often Fail—But With Orbs, Who Needs Them?
Orbs wants to replace the tokensale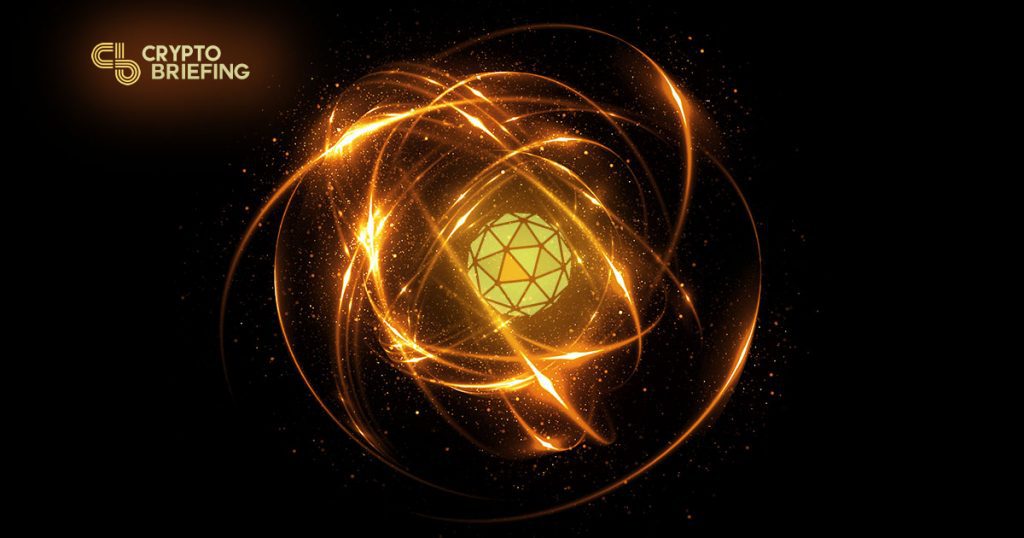 The ICO boom of 2017 won't be forgotten any time soon. In addition to a wave of valuable (and not-so-valuable) Ethereum-based projects, it also brought failed ICOs and outright scams. At least, that's the position of Orbs, a new platform for enterprises that want to create blockchain apps.
"Most ICOs that raised funds with cryptocurrency were struck hard by crypto winter," explained Tal Kol, the founder of Orbs. "ICOs failed to prove their token-economic models." He cited many reasons for ICO failure, such as general misspending, difficulties in attracting users, and the weakness of the crypto market at the time.
Many reports indicate that ICOs are indeed a tough sell. One widely cited study from researchers at Boston College found that only about 50% of active ICOs survive for five months. Another study from from Satis Group suggests that 80% of ICOs are outright scams. These are not good odds – but Orbs might be able to do better.
---
A Blockchain Without an ICO
Orbs' founders think that it can succeed where other ICOs failed. Instead of running an ICO, Orbs privately sold tokens to accredited purchasers.
They raised $118 million in the process, with a carefully calculated budget: Orbs has enough money to run for eight years, which is "very rare among startups," according to Kol.
Orbs has watched plenty of other ICOs fail. "The most evident failure was the inability of most ICOs to create successful business models," Kol said. "Orbs learned a lot from this period and shifted its focus from serving dApps to serving applications created by enterprises – traditional for-profit businesses that are not reliant on ICOs for funding."
Not only did Orbs decide against running an ICO, it doesn't think that enterprise users will need to, either. "Orbs was designed for existing businesses that want to decentralize part of their data and algorithms," Kol stressed, "not for businesses that are creating new token-based economies." Ethereum itself allows token creation, so Orbs doesn't need to.

Orbs keeps its own token in the background: it charges a flat monthly fee, allowing enterprises to use the platform without the unpredictable transaction fees that Ethereum experiences when apps go viral. And, unlike Ethereum, Orbs focuses on verifying data for app developers, not on providing token-based interactions with app users.
---
Who Keeps Orbs In Check?
The fact that Orbs is turning away from the token craze isn't a reason to trust it, at least not by itself. That's why Orbs, as a company, is merely 'bootstrapping' Orbs' decentralized network, which relies on nodes to process transactions and validate data. Node operators are paid from subscription fees, and Orbs doesn't take any of those fees at all.
Orbs also makes use of delegators, who provide staked value, and guardians, elected by delegators to provide security. Rewards for these participants are drawn from Orbs' long-term token reserve, which will also go toward other purposes, such as funding development, building the ecosystem, and paying various partners.
Orbs is also fully transparent: anyone can inspect its validator election process via Etherscan. Additionally, anyone can inspect the source code, smart contracts, and state data of Orbs apps via Prism. Of course, this information doesn't mean much at a glance – but for those who are using Orbs, it's a reason to trust the network.
---
Have ICOs Really Failed?
Orbs could serve as a case study in how to thrive without an ICO. It launched its mainnet this March, integrated with Celsius in July, and it's currently heading a new telecom initiative with ConsenSys and IBM. Orbs also has ties to Kin, a project on which Kol originally served as head of engineering. Perhaps Orbs is right that ICOs only hold projects back.
But although there are many failed ICOs, they might not be so bad: there's reason to doubt some negative statistics. Thirty percent of all businesses fail within two years, according to Investopedia – so the failure rate of ICOs isn't especially terrible. Plus, there's no way to tell if Orbs' style of private fundraiser is more successful than average.
There's one other big factor that is affecting crypto startups right now: regulation. The SEC has begun to regulate many new crypto tokens as securities, and it is hard for even the most compliant crypto startups to get off the ground. It's not clear if Orbs has been affected by this, as Kol declined to comment on Orbs' relationship with regulators.
Still, the fact that Orbs has gotten this far is a good sign for the project. Orbs' closed approach to fundraising and its disavowal of ICOs in general might be discouraging for those who believe that cryptocurrency investing ought to be open to all – dbut that can hardly be held against Orbs' other achievements.