In China, It's Still Year of the Bull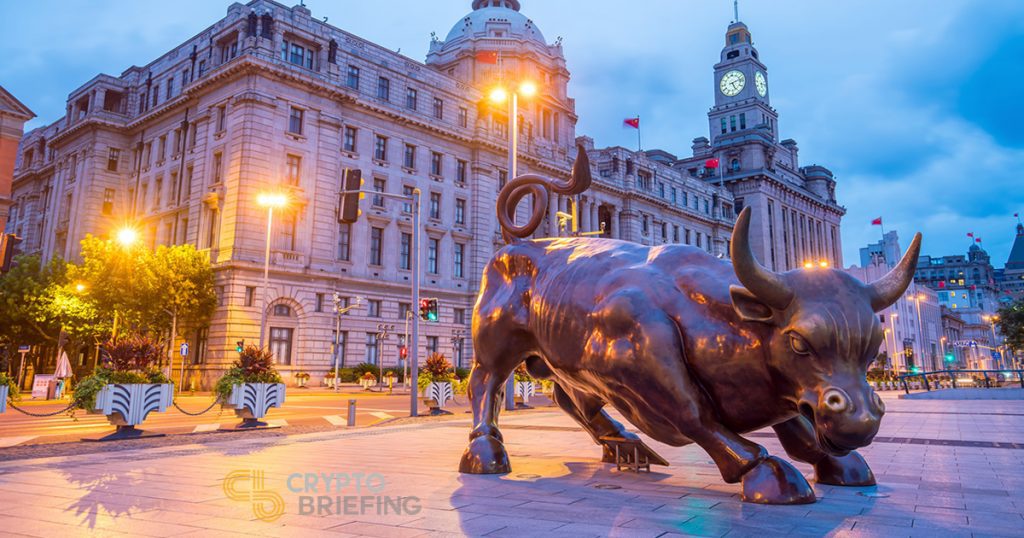 Marx might not have liked Bitcoin very much: but one socialist titan is betting hard on blockchain tech. In a speech before the Chinese Academy of Sciences and the Chinese Academy of Engineering, President Xi Jinping elaborated on the country's "grand blueprint for turning China into a socialist modernized country." He singled out several areas as frontiers for technological research—among them space travel, supercomputing, and blockchain technology.
"The new generation of information technology represented by artificial intelligence, quantum information, mobile communication, internet of things, and blockchain accelerate breakthrough applications and breed new life science fields," Xi said before the assemblage. He also name-checked many other technical fields, from medicine to materials sciences.
The speech is the latest bull sign from a country which has already bet heavily on digital ledger technology. A recently-issued government white paper has boasted that the country is developing a complete blockchain-based IT industry, with "hundreds" of companies adopting or investigating the technology.
Blockchain tech has already attracted high-level attention. The 13th Five-Year Plan, inaugurated in 2016, calls for the state to strengthen blockchain research, and several government ministries have pooled their resources to develop a 'national standard" for blockchain technology, to be published sometime next year.
While the Communist Party is less favorable when it comes to anonymous currencies, they've shown considerable interest in the ability to make permanent and transparent records of data. The government recently launched a national "blockchain index" to keep track of the largest blockchain networks, with Ethereum and Steem leading the pack.
Meanwhile, the People's Republic is a target market for foreign blockchain and cryptocurrency projects, especially those seeking to create transparent supply chains. Private giants like Baidu, Alibaba and Tencent have all launched their own distributed ledger experiments, as well as all four state-run banks. Several international crypto-startups have also targeted the Mainland market.
However, decentralization and anonymity are not among the features welcomed by the Chinese government. The country has already proscribed Initial Coin Offerings, and the central bank has cracked down on crypto trading. Despite these limitations, the market continues, and the leading Chinese exchanges have since resumed trading across the border in Hong Kong.
However, that doesn't mean all digital currency is off-limits. Chinese media report that the government is preparing to launch a new, centralized virtual currency to facilitate "efficient and safe" transactions—which means no moons or lambos. ""We don't want to create products for speculation" the outgoing head of the People's Bank told the South China Morning Post. "The illusion of getting rich overnight is not a good thing."
The author is invested in Bitcoin.